National Corn Fritters Day | Southern Corn Fritters
I'm going to start adventuring into Photoshop. Not with this post, but with a post…someday…soon…maybe.
Right now, I just have the monkey doing all my work with my paid account so I have extra goodies, but after 3 years of food blogging, I think it's about time I learn Photoshop, Lightroom, figure out what VSCO filters are and what actions to purchase. It's the big bad(ass) world of Photoshop and I want in. Here are some other things I want:
Time. Can't we have 48 hours in the day? Speaking of days, the time change will happen come fall and I'm really hoping I have made my food holiday dishes through the end of the year by that time. I hate the idea of getting home when it's already dark, and especially because you can't take pictures in natural light that way!
Books.
A new camera and this lens right here.
For you all to read my FAQs. 🙂
Some more corn fritters.
Everything eventually circles around to the true reason for the blog post.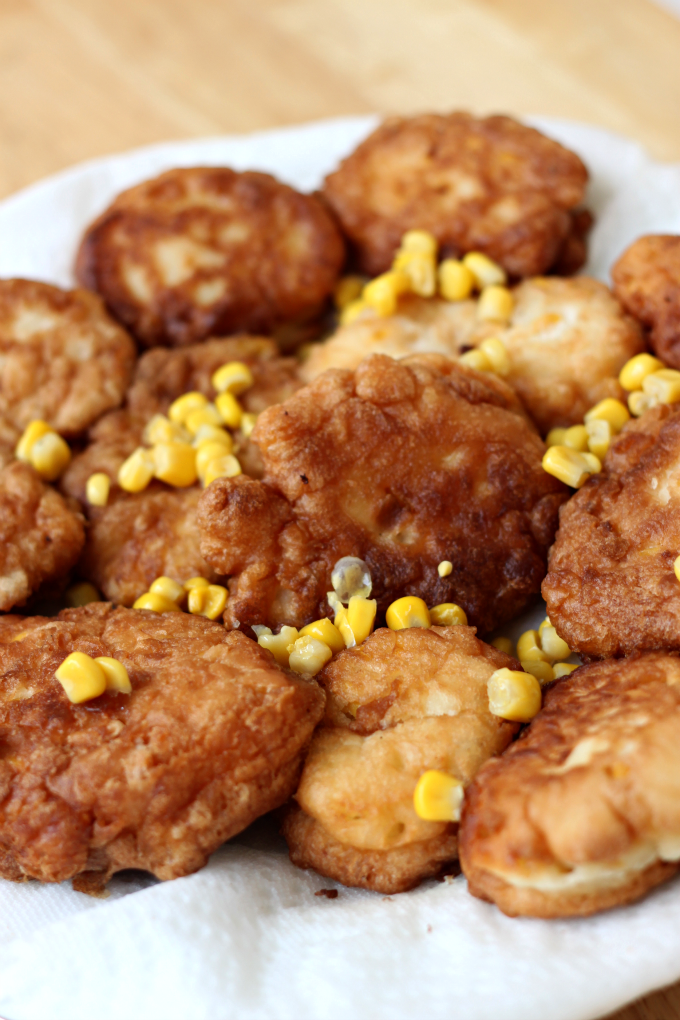 I made corn fritters last week when my husband and I were staying at my neighbor's house while our air conditioning was broken. They made it all so much better. I used sweet corn and fried until crispy. They were even great the next day, but didn't last beyond that, duh.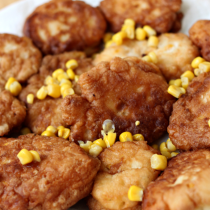 Southern Corn Fritters
Ingredients:
Oil for frying
1 cup all-purpose flour
1 tsp baking powder
1/2 tsp salt
1/4 tsp sugar
1 large egg, beaten
1/2 cup whole milk
1 Tbsp shortening, melted
1 (14 ounce) can of sweet corn, drained
Directions:
Fill a pan with two inches of frying oil and set to medium-medium high until the oil reaches a temperature of 365*F.
Meanwhile in a large bowl, combine flour, baking powder, salt, and sugar. In a separate bowl, beat together egg, milk, and shortening. Stir the egg mixture into the flour mixture. Fold in the corn.
Being careful not to overcrowd the pan, scoop 1-2 tablespoon drops of the corn mixture into the hot oil, turning over once during the cook time and removing once both sides are a golden bowl. Remove to a place lined with paper towels.
One Response to "National Corn Fritters Day | Southern Corn Fritters"

Leave a Comment