National Chocolate Custard Day | Chocolate Custard for Two
You guys, something weird just happened to me. It's Sunday night at 10:00pm as I write this post and something very, very strange just happened to me.
How many times have I mentioned around these parts that I'm not a chocolate fan? That I don't understand those chocolate lovers out there?
Then there have been times when the chocolate I feature isn't bad. In fact, I call it good, or even great, but it's still chocolate and still had not managed to knock my socks off.
Until now.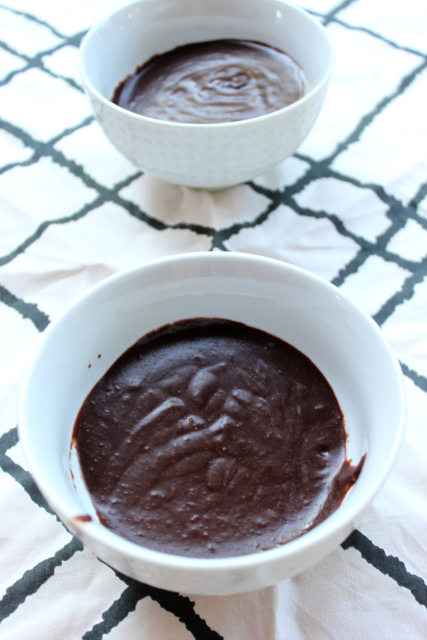 I can't explain it, but this chocolate custard recipe, adapted from Food & Wine, may have changed my mind forever about chocolate. As you can tell from the recipe below, there aren't any ingredients that you would expect to completely revolutionize my view of chocolate. There isn't a copious amount of vanilla or almond extract (two flavors I'm a big fan of), or even whipped cream to both sweeten and dull the chocolate taste.
So why I am in love with these bowls of chocolate, I can't answer and frankly, I'm too busy chowing down to try to figure it out. Trust me when I say that this is a recipe that'll make both lovers and non-lovers of chocolate very, very happy. I can't wait until the next excuse to make this chocolate custard….like a random weeknight…this week…duh.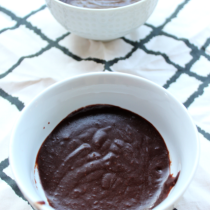 Chocolate Custard for Two
Ingredients:
1/4 cup milk
3 tbsp sugar
1 large egg yolk
3 ounces semisweet mini chocolate chips
Pinch of salt
2 tbsp unsalted butter, softened
Directions:
In a small saucepan, combine the milk and 2 tablespoons of the sugar. Heat until steaming and the sugar is dissolved. Put the egg yolk in a small bowl and gradually whisk in the hot milk. Return the mixture to the saucepan and cook over moderate heat, whisking constantly, until slightly thickened, about 2 minutes.
Off the heat, add the chocolate chips and salt, whisk until smooth. Whisk in the butter.
Pour the custard into 2 shallow bowls and refrigerate briefly, about 5 minutes, before serving.
Trackbacks/Pingbacks

Leave a Comment