National Bouillabaisse Day | Chicken Bouillabaisse
Bouillabaisse is traditionally made with fish, but I wasn't feeling a fish stew for this food holiday. I prefer celebrating with chicken. Plus, it's more cost-effective and tastes great, really taking on the flavors of this dish.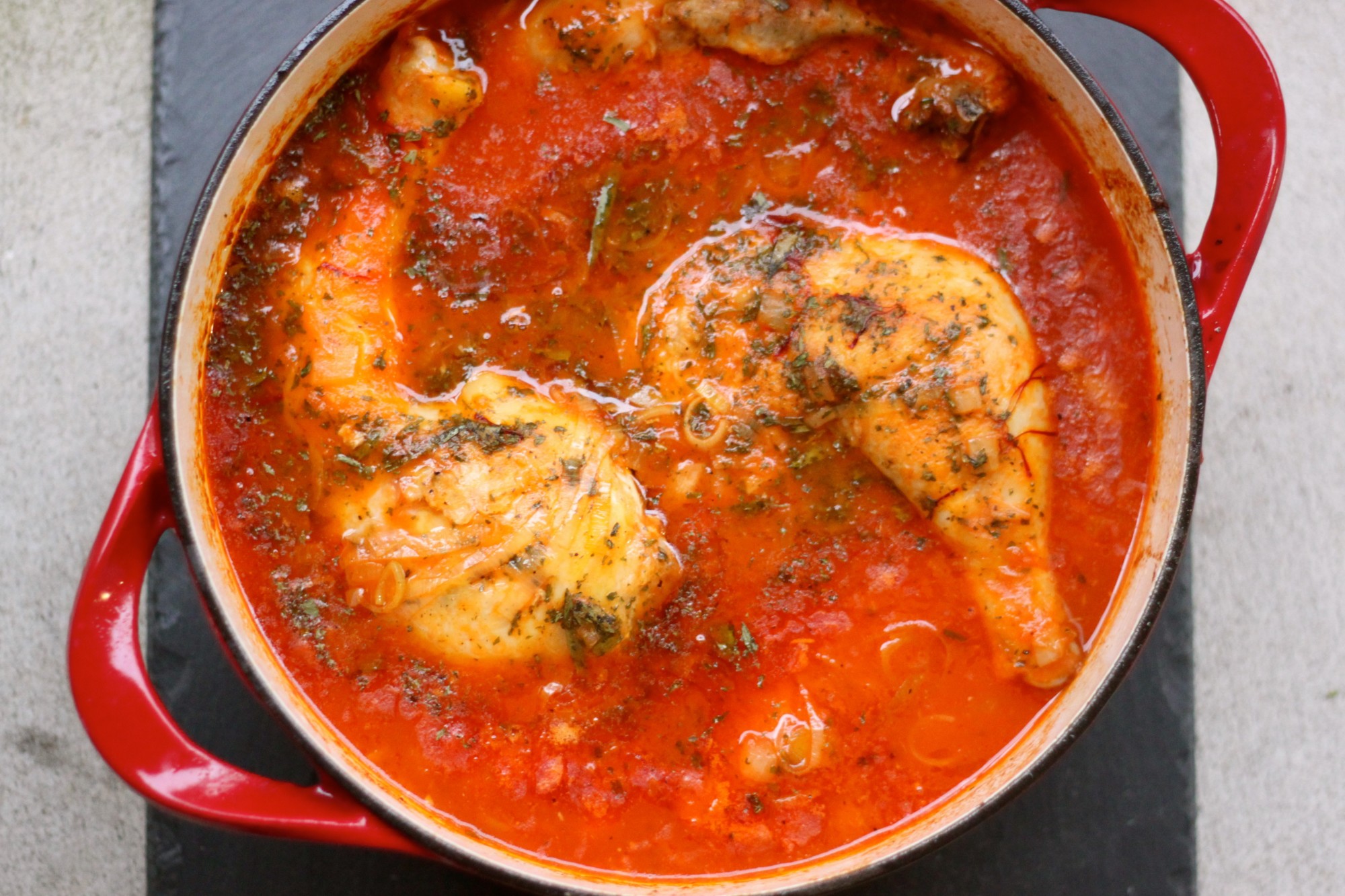 This is one of those dishes where you can't let the ingredients list and directions intimidate you. There's a lot involved in this recipe and different steps to take for the end result, but it's super simple and results will make you very happy, indeed. I love those dishes where the meat stews in a pot for a length of time, making your entire home smell nice and complete.
This is one of those and I hope you enjoy! Happy National Bouillabaisse Day!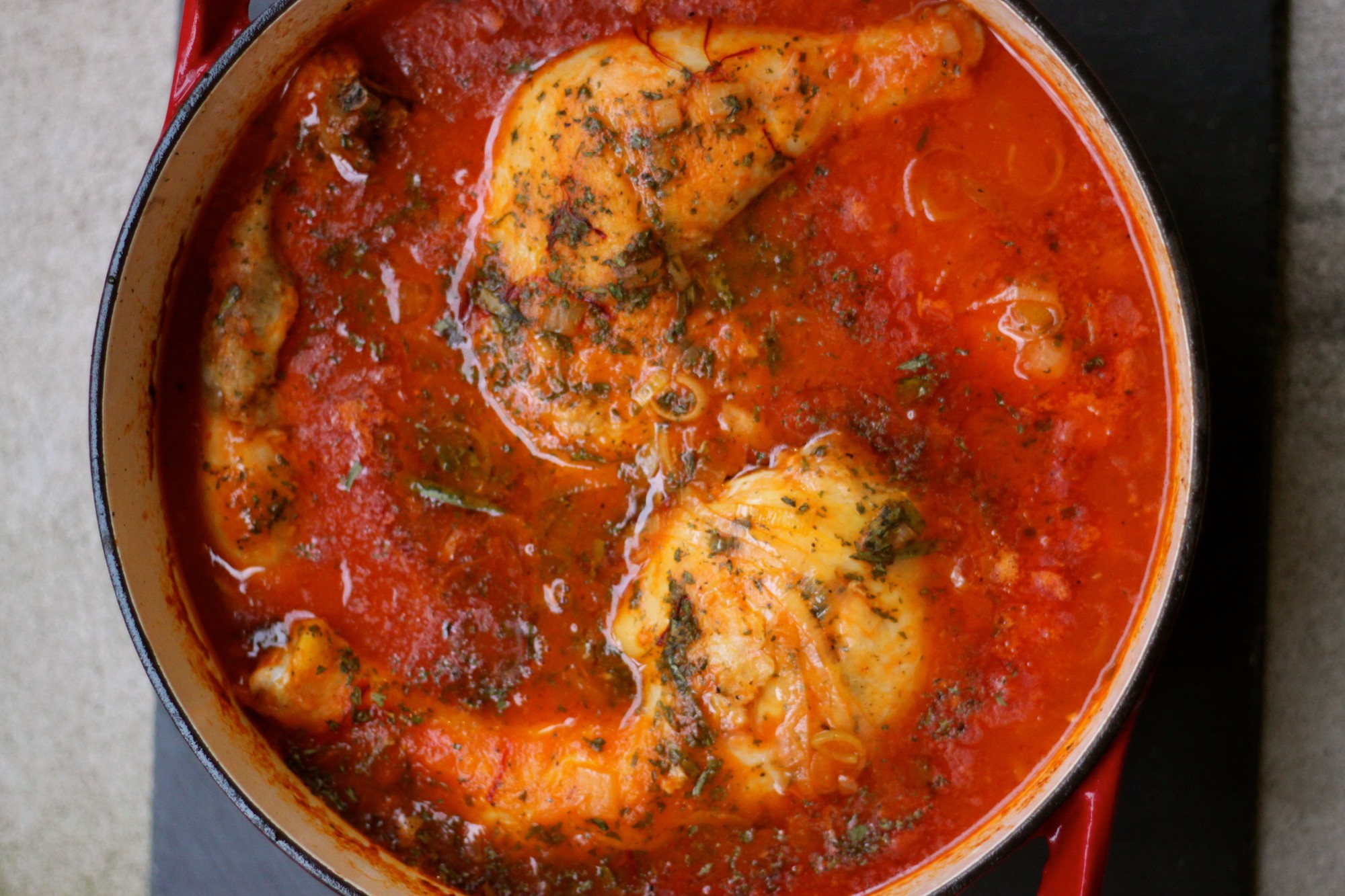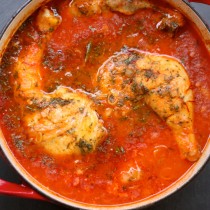 Chicken Bouillabaisse
Ingredients:
4-5 pounds of chicken, in pieces (I used leg quarters)
2 Tbsp + 1 Tbsp olive oil
4 cups low-sodium chicken broth
1 cup water
1 cup dry white wine
1 (15 ounce) can tomato puree
2 medium onions, one quartered and one diced, separated
4 garlic cloves, peeled and smashed
2 bay leaves
1 Tbsp rosemary leaves, minced
Salt and pepper
1 cup leeks, thinly sliced
Pinch saffron
1 Tbsp dried parsley
1 Tbsp fresh tarragon, torn in pieces
2 russet potatoes, peeled and cubed
Directions:
In a Dutch oven, heat 2 tablespoons olive oil over medium heat. Season chicken on both sides with salt and pepper. Brown chicken on both sides, about 4-5 minutes per side. Remove from pot and set aside on a plate.
To the pot, add chicken broth, water, wine, and tomato puree, scraping up browned bits from bottom of pot. Cook for 10 minutes. Add quartered onion, garlic cloves, bay leaves, rosemary, and a pinch each of salt and pepper. Bring to a boil, then reduce to medium-low. Cook for 40 minutes.
Remove bay leaves from pot and, using an immersion blender, puree everything in the pot until smooth.
Heat oven to 300*F. While preheating the oven, heat a saute pan over medium heat with 1 tablespoon olive oil. Add diced onion and sliced leeks and saute until soft, 5-7 minutes. Add leek mixture to the Dutch oven.
Add chicken back to the pot. Add potatoes, saffron, parsley, and tarragon, stirring to combine.
Place Dutch oven in stove, uncovered, and cook for 1 hour.
Leave a Comment