National Bagels and Lox Day| Lox Bagel with Salsa Cream Cheese
I love the color of salmon. I love the look of sushi. Yet it wasn't until a couple of years ago that I started eating these things. Fish in general, with the exception of shellfish, was a mystery to me and I preferred it that way. Slowly, I expanded the list of foods that I felt comfortable eating and now salmon is one of my favorite things. Although I still find anything but completely cooked salmon somewhat disturbing, I'm getting there. It's all in my mind because when I was in Seattle for the International Food Bloggers Conference, I had plenty of smoked salmon and loved the taste.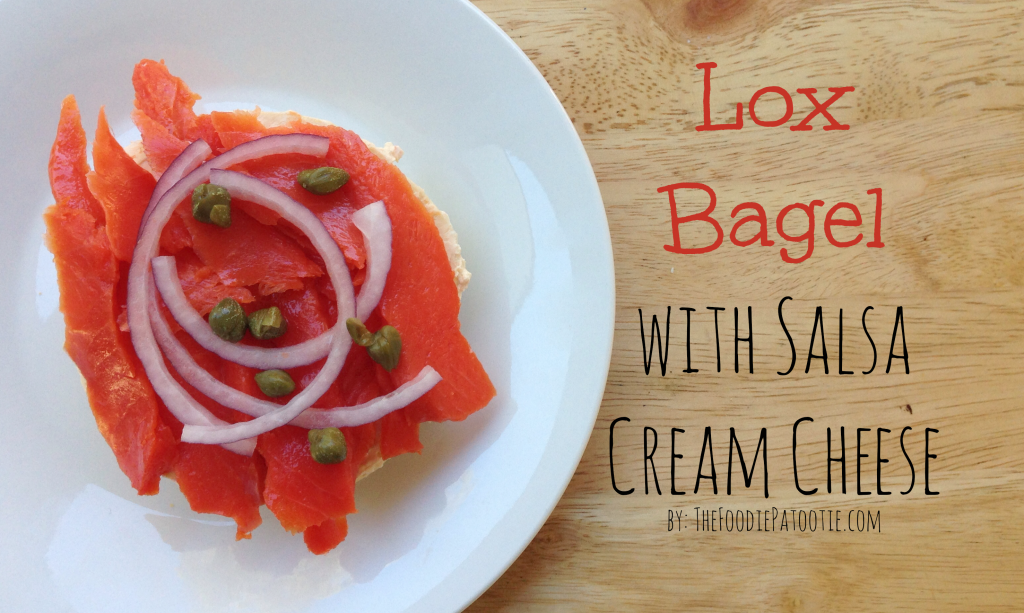 Well, today is National Bagels and Lox Day so obviously, I need to make something for it and you just can't get away from a different kind of salmon (at least to me) today. I really am silly because this tasted so good, but I couldn't mentally get past a couple of bites. Sighhhhhhh.
But, the color is beautiful and it's a classic recipe that many enjoy. I hope one day that my mental anguish at eating smoked fish will dissipate. Anyway, for you all who aren't crazy, I hope you have a wonderful Bagels and Lox Day. 🙂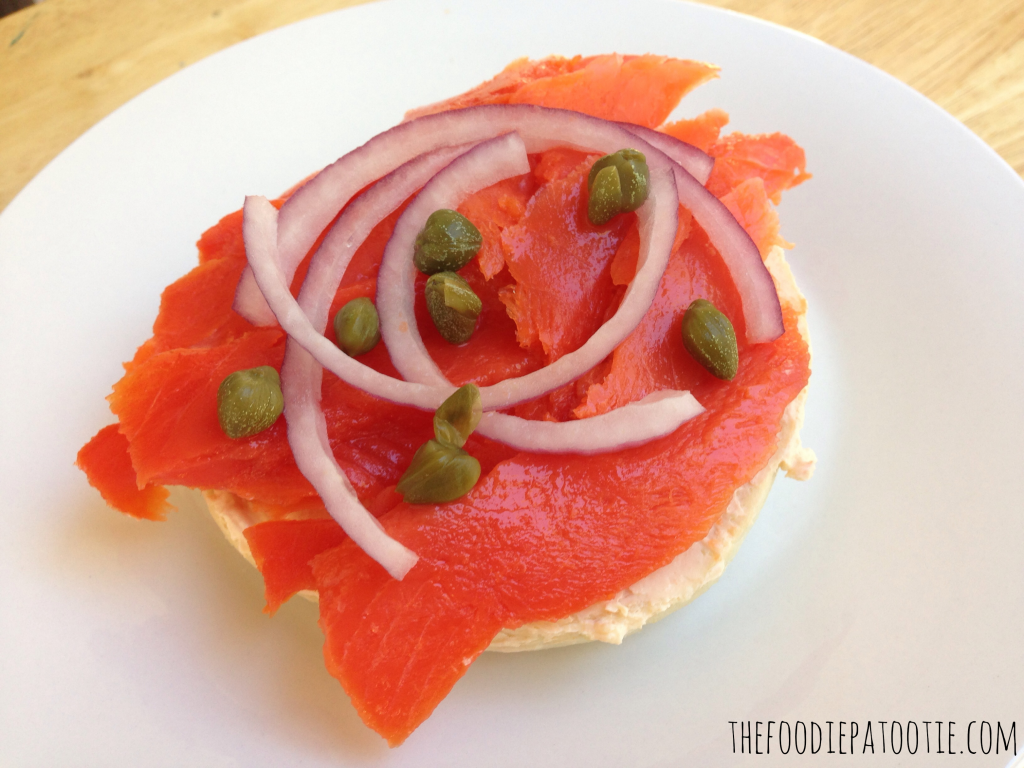 National Bagels and Lox Day| Lox Bagel with Salsa Cream Cheese
Recipe Type: Breakfast
Author:
Prep time:
Total time:
Serves: 1
Ingredients
1 bagel
1/4 cup cream cheese with salsa
3 ounces wild lox salmon
Red onion, sliced
Capers
Instructions
Spread cream cheese on bagel. Layer salmon. Top with red onion and capers.
Enjoy.
Tomorrow: National Cream Cheese Brownie Day
4 Responses to "National Bagels and Lox Day| Lox Bagel with Salsa Cream Cheese"

Leave a Comment