The Foodie Patootie Plans a Wedding
I've decided to make a direction shift on this blog to feature more than just food. After all, The Foodie Patootie is me. Why wouldn't I share a little bit more about myself- what I do, who is in my life, and more? I want to add more of a personal element to my posts and it all begins here.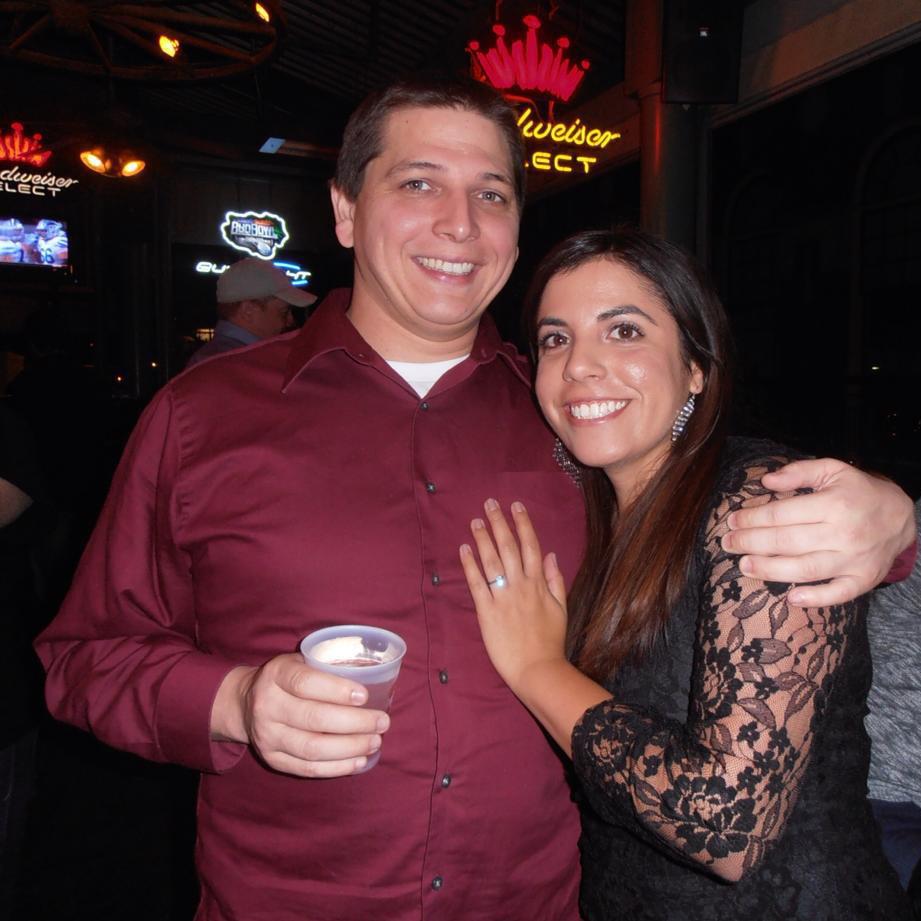 But, I'll keep it short and sweet. This Saturday, July 27th, I'll be getting married. Technically, I'm getting married on Friday in a private church ceremony, but Saturday is the walk down the aisle, the fun (boozy) reception and time to be spent with family and friends. This wedding is taking place after 6 and a half years of dating, 8 months of which was an engagement period. It's taking place after the ups and downs that every relationship goes through. We are so happy to be entering the next phase of our life.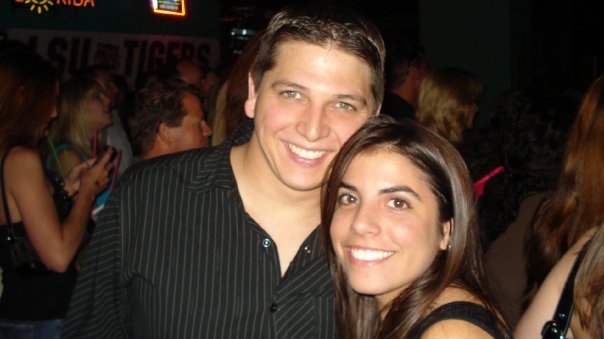 The most exciting part of this process has been knowing that the vendors I'm used are top-notch. I either had a pre-existing relationship, or formed a relationship, with every single one. It's time to highlight these vendors that are helping our big day turn out amazing! Here is a list of the vendors we have hired and what they are bringing to the table. After the wedding, I will be sure to come back and share pictures, encouraging any future brides to think about hiring these wonderful people.
Venue
We are getting married at Davis Islands Garden Club, the only choice for us. DIGC was one of the only venues that allow you to bring in your own catering and booze, a real savings for us, and a great option for brides on a budget. Throughout the venue "shopping" experience I was flustered and annoyed at all of the hidden fees, as well as the high cost of having to not only rent a space, but use that space's own catering company and/or own bar services. The prices were outrageous and at the end of the day, I'm mostly concerned with giving a great party and not so much about the allure in having a reception in a fancy-schmancy location.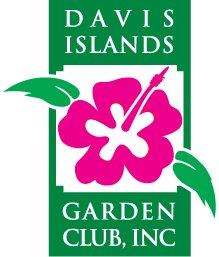 Right on the water, and facing Harbour Island, Davis Island is a beauty. I love the large trees, the expansive patio, the big windows in the reception area, and the fact that it's a blank slate, allowing us to really design the way that we want.
Flowers
Mike's dad is owner and florist  at Ybor Island Flowers so obviously, the process of picking a flower shop for the wedding didn't exist for us. I am confident in my future father-in-law's abilities to deliver beautiful bouquets and centerpieces for the big day. I'll have Peonies for the bouquets and a mixture of Garden Roses, Hydrangeas and Dusty Millers for the centerpieces.
Photographer
What can I say about Jerdan Photography that will do them justice? I just don't have the words. Danielle (the Dan in Jerdan) was my former trainer when I worked at Coca-Cola and has since left the Corporate world to pursue her love of photographing people and important events, and rightly so! Along with husband Jerry, Danielle is fun and a pleasure to work with. I won't recommend any other company for your nuptials.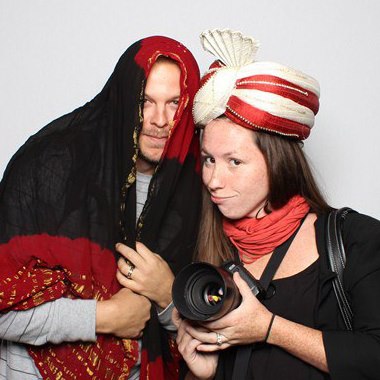 Blogging about both of our engagement sessions (yes, we had two), the duo is passionate about their clients and their work! View our engagement sessions here: Channelside & Ybor Market. Channelside was important to us because not only is the area beautiful, but we met in Channelside back in 2006. The second Ybor Market session was thought of by Danielle who knows about my love of food and cooking and thought it would be the perfect backdrop to showcase our fun spirits. 🙂
Wedding Coordinator
Yet another friend of mine, Kristen from Flawless Fetes, has been amazing already…and I only hired her for day-of coordination. I've known Kristen since middle school and when I heard through a mutual friend (see Krystal in Miscellaneous Designs below) that Kristen was doing wedding coordination in her post-collage life, there was no question that I would trust her to get all of my details down. We've toured the venue, came up with our timeline, and more. I've even received some pretty profound suggestions from Kristen that I'm incorporating into the big day.
Miscellaneous Designs
Ah, Krystal. Krystal is the friend I've known the longest and with an eye for design, I turned to her for the little odds and ends I needed designed for my day including rehearsal dinner menu, favor signs, and a sign for the reception (all of which I will share in a later recap post)! She has also made countless designs for parties I am hosting, from baby showers and more! She does such a great job that I'm in the process of encouraging her to sign up for Etsy and offer everyone her amazing talents.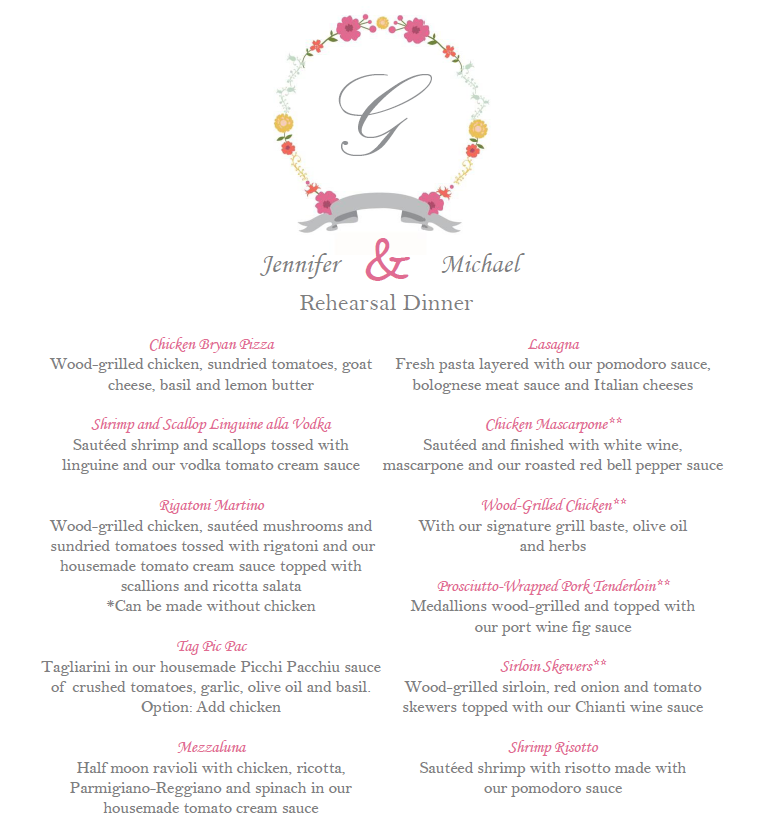 Rehearsal Dinner menu
As a pretty popular blogger, I recommend you follow her blogs: Sunny Soirees (a wedding blog that is gaining in popularity and has been named at the top of countless lists for best new wedding blogs!) and Krystal's Kitsch (a lifestyle blog started many moons ago and only getting bigger). Take a moment, reach out to her, and ask if she can do your next design. You won't be disappointed!
Seating Chart
The one design that I didn't want to put on Krystal due to the time it would take was my seating chart. I didn't know who I wanted to make it, but Krystal happened to be hosting a giveaway for a free print from the Media Bug Unlimited Etsy shop so I took a chance and reached out to Kristin. My seating chart came back to me exactly the way I described, and fast, too! Kristin was 9 months pregnant when I first contacted her and had just had a baby when I realized that I made a mistake with a couple of names and needed a revision. It didn't matter the progression of pregnancy or how rocked her world was after having a baby, Kristin always responded almost instantly and did everything I needed!
Dinner
Back in September, I joined a marketing company that did social media and other marketing efforts for a number of restaurants around Tampa Bay, Green Lemon (formerly The Lime) being one of them. I had the opportunity to form real relationships with the managers and some employees, a handful of which are actually guests at my wedding! I have since left that job and moved on to my DREAM JOB (so exciting!), but the relationships I had fostered and my love of their brands never faltered.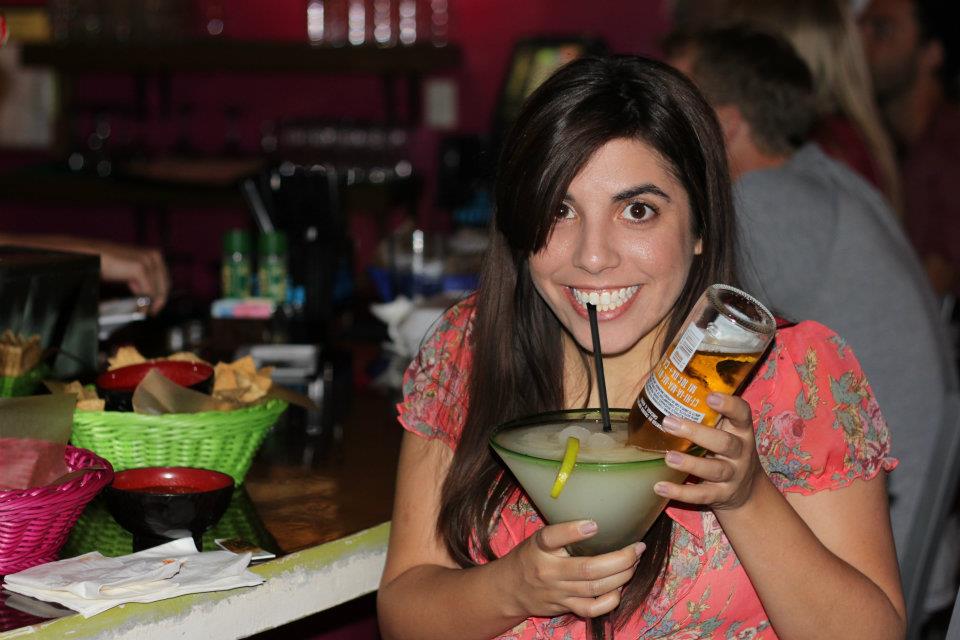 As soon as I secured a venue that didn't require we use any particular catering company, I reached out to Jordan at Green Lemon and told him that I wouldn't accept anyone else taking care of my catering. He was so enthusiastic and is doing so much to make our day special that I feel so honored and cannot thank him and his staff enough. Because I love to brag when it's 1,000% warranted, here is a peek at the menu:
Cocktail Hour

Guacamole with chips and veggies
Wings (spicy guacamole and guajillo)
Two rolls (kind of like sushi rolls, but not): Ancho Chicken (grilled chicken breast, avocado, pickles red onions, cilantro, queso fresco, chile de arbol) and Carne Asada (grilled marinated skirt steak, salsa fresca, cabbage and tomatillo sauce)
Dinner
Buffet with sides of grilled chicken breast strips, refried beans, Mexican rice, and sauteed peppers and onions
Steak Fajita Bowl (skirt steak, black beans, grilled peppers and onions, guacamole, salsa and queso blanco
Chicken Border Buster Bowl (grilled chicken, pinto beans, diced tomatoes, jalapenos, shredded cheddar cheese, tortilla chips with Mexican Caesar dressing)
B Mack Bowl (this is our vegetarian option with seasonal grilled veggies, charred tomatoes and napa cabbage, served over quinoa, topped with queso fresco, avocado and lime vinaigrette)
My love for Green Lemon spans many lifetimes, it feels like. Whether you are looking for a business lunch, fun dinner, drinks with friends, or a popular brunch spot, Green Lemon has you covered all the way!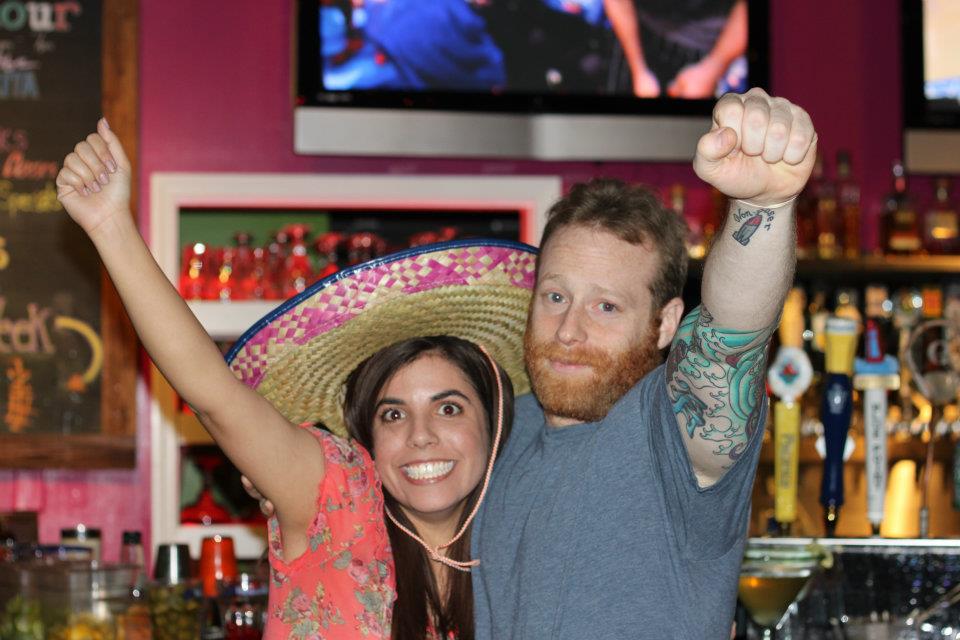 Dessert
Ah, dessert, perhaps the part of my reception that I'm looking forward to the most. Chef Rivera and the rest of the staff at Piquant are amazing at what they do. I consistently crave their food, be it brunch items, lunch, or one of their many desserts, including the now infamous cronut! I was first introduced to Piquant during a Dishcrawl Hyde Park event and it was love at first bite. And that's coming from one who doesn't normally have a sweet tooth.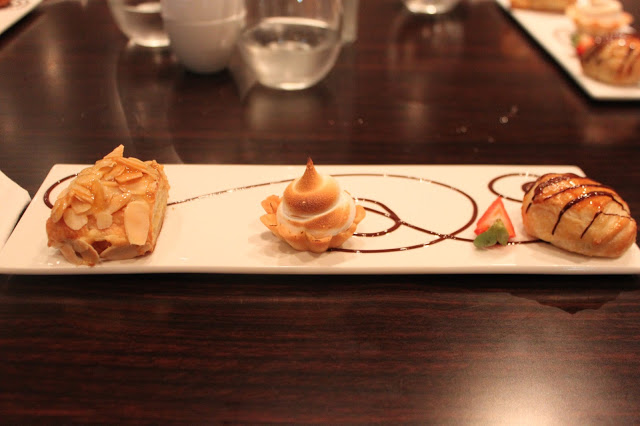 I am so very excited to be able to partner up with Chef Rosana for a brilliant dessert table that is sure to WOW everyone. Here is the menu:
Peanut Butter Bombe
L'Opera Torte
Chocolate Brownie Torte
Raspberry Mousse
Mini Lemon Macarons
Cheesecake Flan
Mexican Wedding Cookies
Passionfruit Tart
Mini 3-tier almond wedding cake with vanilla raspberry buttercream filling
Yeah, about that…it's going to be phenomenal. If you want more details about this restaurant/bakery that is sure to woo you, read my Piquant blog post. Then, go visit and order my favorite item in the place: a Passionfruit Tart.
Music
It was during my attendance at Krystal's wedding in early 2011 that I found the DJ I vowed to have at my wedding. I kept his information on hand and here we are, booked with DJ Eric Harding of Grant Hemond & Associates. I've been to a number of weddings (I'm one of the last to get married), but I loved Eric's style the best!
Attire
For whatever reason, I have a hate for David's Bridal. It stems from the times I had to go for bridesmaid dresses when I was in friends' weddings. I think it's the hustle and bustle, the crammed rooms, the abundance of really annoying people at any given moment, etc. I vowed to not step foot into David's when it was time to shop for wedding dresses and I stuck to that. I had always been impressed with the look and feel of Demetrios and decided to stop there first.
Rachele was amazing from moment number one, on the prowl for the sort of dress that I had described. Ultimately, my MOH found the dress I would end up purchasing (the first one I tried on), but Rachele gave me her all and made me feel so special and comfortable during my time there. From that moment, I went through weight gain, weight loss, a need for Spanx and confusion over alterations and the service at Demetrios never wavered. I went in multiple times, only to be greated with warmth and sincerity by everyone around me.
Elizabeth, the manager, deserves her own set of accolades. Her passion for her company and her ultimate devotion to brides is unparalleled and also appreciated. I felt comfortable sharing with her my wedding woes and it was like speaking to a close friend.
My bridesmaids and flower girl also purchased their attire from Demetrios with similar experiences and results. Highly, highly recommend.
Spa Services
As much as it pains me to admit, I don't have very good skin. I knew that in preparing for my wedding, I should get some spa services, specifically microdermabrasion. At the recommendation of a friend, I went to Lecada for some treatment. Weeks later, I'm still reeling from the positive change to my face. My skin is smoother to the touch, more even, brighter and refreshed.
Lecada's interior is serene, beautiful, and welcoming. All of the staff members that I encountered were so friendly and I loved the "home" feel of the place. Dana, the owner, is enthusiastic and an overall beautiful person that you easily warm to from the first exchange of hello. I worked specifically with Luz and, never having had so much as a facial before, Luz made me feel completely comfortable about the microdermabrasion and all it would entail. (I'm pretty much scared of everything so I had many questions!)
Lecada uses diamond microdermabrasion and I loved the feeling! It was easy and pain-free. The entire treatment also came with many soothing bonuses that made me feel so incredibly relaxed and wonderful, including a face mask.
Lecada offers really anything you could think of and I encourage everyone to check out their website and visit them for the best facial/body/etc treatments you can get!
Guest Accommodations
The Hilton Garden Inn in Ybor has been fantastic in the planning of lodging for guests and family. From attentive staff covering such questions as group rate, room blocks and the like, to the fact that this hotel is accommodating us with a shuttle to take us to and from the venue after hours, I don't know that I would ever recommend another hotel again.
Honeymoon Travel Agent
Mike's mom has a long-time friend who lives across the street named Taffy, a woman who has been in the travel industry for many, many years. I trust her with all of our vacations and frankly, I wouldn't think about booking anything without speaking to her first. She was able to score us a pretty amazing honeymoon to Punta Cana, Dominican Republic at an all-inclusive resort called Now Larimar, associated with the well-known resort, Dreams.
If you are looking to travel, for a honeymoon or otherwise, shoot at email to Taffy Coleman of Taffy Travels at taffy_travels@yahoo.com or give her a call at (813) 684-6511 or (800) 876-6511.
This Saturday is going to be a blast!
2 Responses to "The Foodie Patootie Plans a Wedding"

Leave a Comment