National Vinegar Day | Italian Potato Salad
It was only a handful of years ago that I got the recipe to this Italian Potato Salad from my mom. That means only a handful of years ago that I stopped relying on my mom to make me this potato salad and started making it for myself. When you don't live with your mother anymore, you have to make due without her food until the next time you see her. Although there are some recipes you can't duplicate no matter how hard you try, this potato salad you can – it's that simple.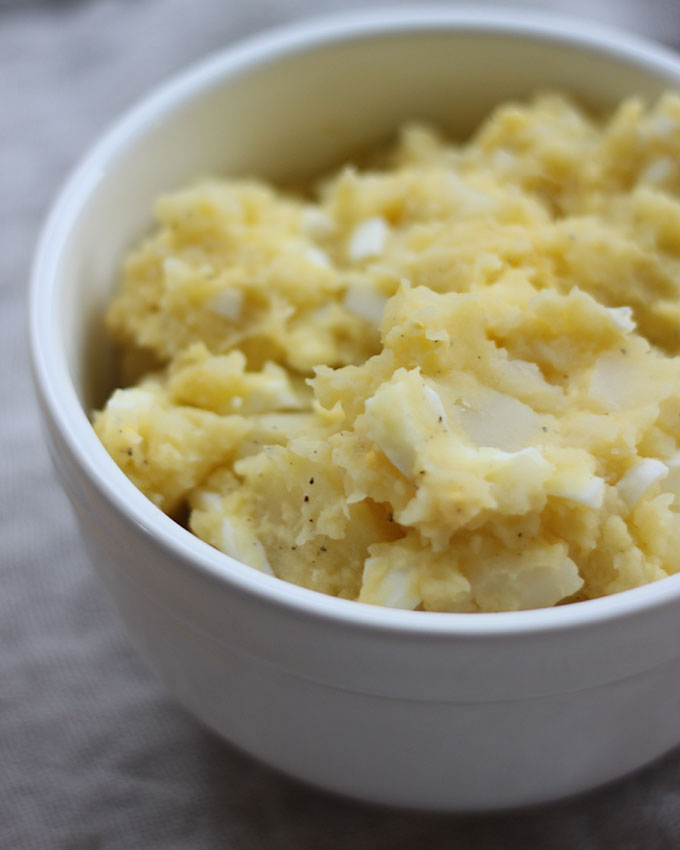 A great thing about this potato salad is that the seasoning is very much to taste. The ingredients below are estimated because I know the potato salad is done when it just tastes right. I start with the olive oil and then add white vinegar, little by little, until it gets right to where I like it. Same with the salt and pepper.
I personally like this potato salad to be more on the vinegary side. And also, I eat this potato salad warm sometimes and it's freakin' awesome. And then once the flavors marry even more, it's even better. Make this side dish for your next party and you'll realize that everyone wants to recipe.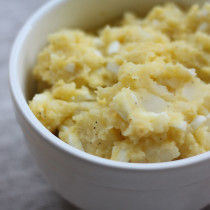 Italian Potato Salad
Ingredients:
3 baking potatoes
2 hardboiled eggs
Pinch each salt and pepper, and to taste
3 Tbsp olive oil
1/4 cup white vinegar
Directions:
Peel and rinse the potatoes. Cut into cubes and add to a pot of salted boiling water. Drain and add to a medium bowl. Slice the hardboiled eggs and add to the bowl with the potatoes.
Add the other ingredients, lightly mashing the eggs and potatoes until you reach the desired consistency. Adjust salt, pepper, olive oil, and white vinegar to taste.
Leave a Comment