National Liqueur Day | Pumpkin Pie Cocktail
Fall is most definitely in the air. Food holidays around this time of year consist of caramel, apples, pumpkin, cinnamon, and the like, basically everything you'd expect. So when National Liqueur Day came around, it made complete sense to do something that was seasonal, and that means pumpkin.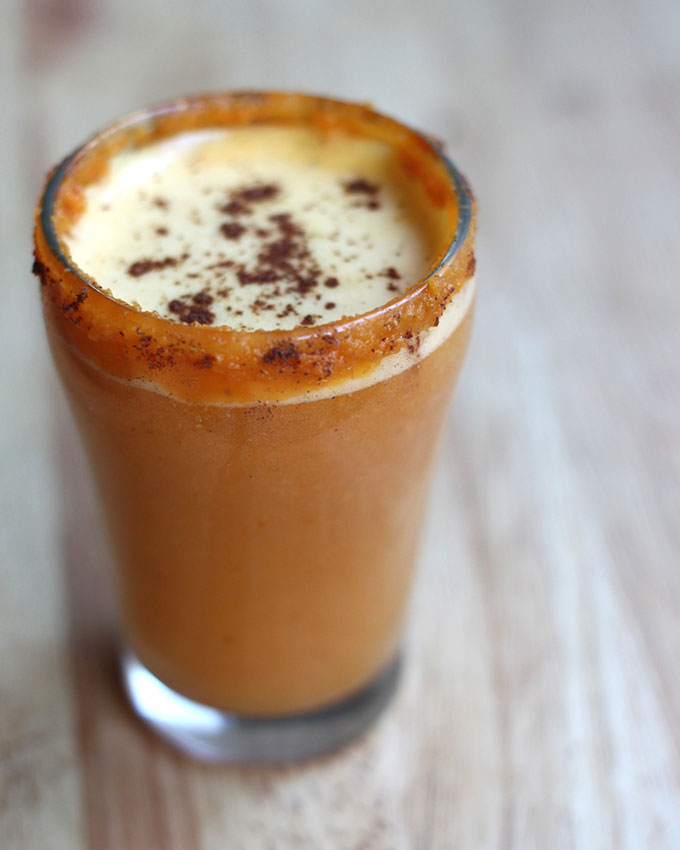 Although I've know taken to making my husband create the cocktails I feature on this blog. Really, 'make' is a strong word. He likes doing it and has started asking me if there are any drinks he can create for me, which is so much appreciated since I still have work to do on learning how to create fabulous cocktails.
Cheers to you, husband.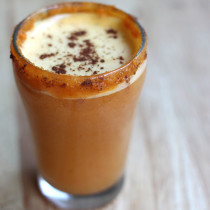 Pumpkin Pie Cocktail
Ingredients:
1 oz. Malibu Rum
3/4 oz. canned pumpkin pie filling + more for rim
1/2 oz. Kahlua
2 oz. with cold milk
Cinnamon
Directions:
Rim a glass with some pumpkin pie filling. Mix ingredients in blender with ice and blend thoroughly. Pour into glass and sprinkle cinnamon over the top.
Leave a Comment