National French Bread Day | Classic Breakfast Sandwich
I had a plan for today. Yes, it was a plan that was just thought of yesterday afternoon, and Megan came up with it, but my plan failed.
First, I had to go clothes shopping yesterday. I mean, it was just a necessity. Second, I woke up this morning really, really hungry. I didn't have a huge dinner and I becoming hangrier (hungry + angry) by the second. Thirdly, I was running out of time. I had to leave the house by 10:30am so I went grocery shopping at 8am with a growling stomach. Before I knew it, there was no time for the plan. The plan of Mr. B's Bistro's Bread Pudding. WAHH!
Instead, I went for the classic breakfast sandwich, made on french bread, which just happens to be my favorite bread to eat a sandwich on.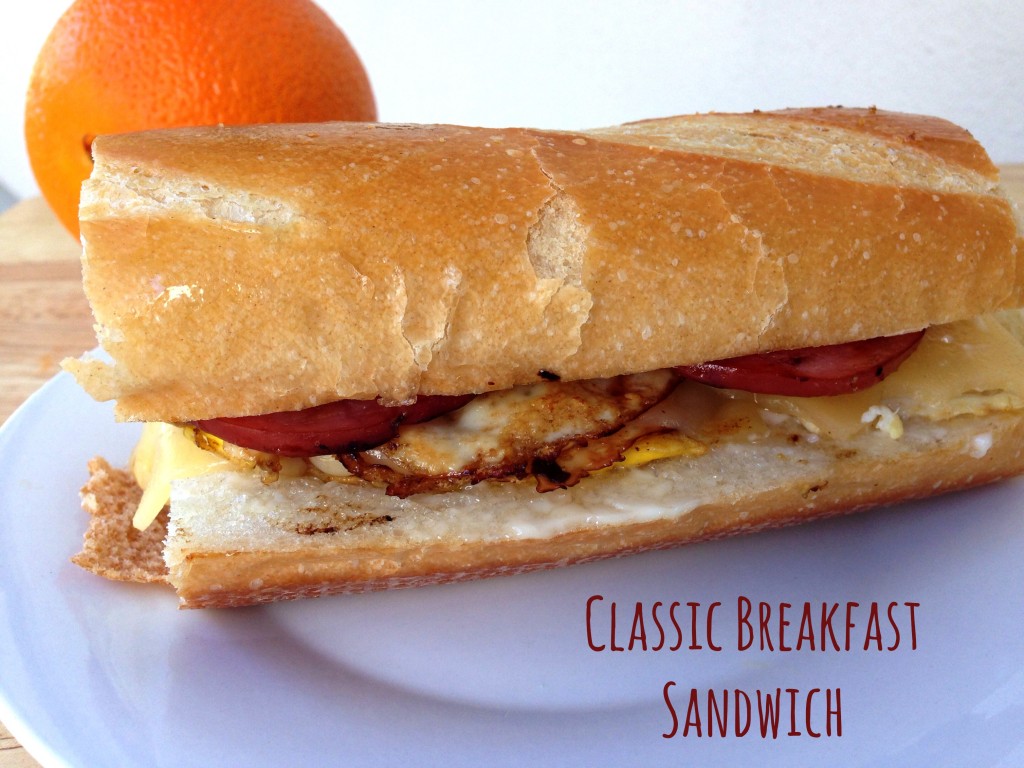 I scarfed down my breakfast sandwich, just in time to get ready to head out the door. If I would have gone for the bread pudding, it would have taken me a lot longer. But don't worry, you all. Mr. B's Bread Pudding will show its face on my blog one day, I promise!
So let's talk about breakfast sandwiches, shall we?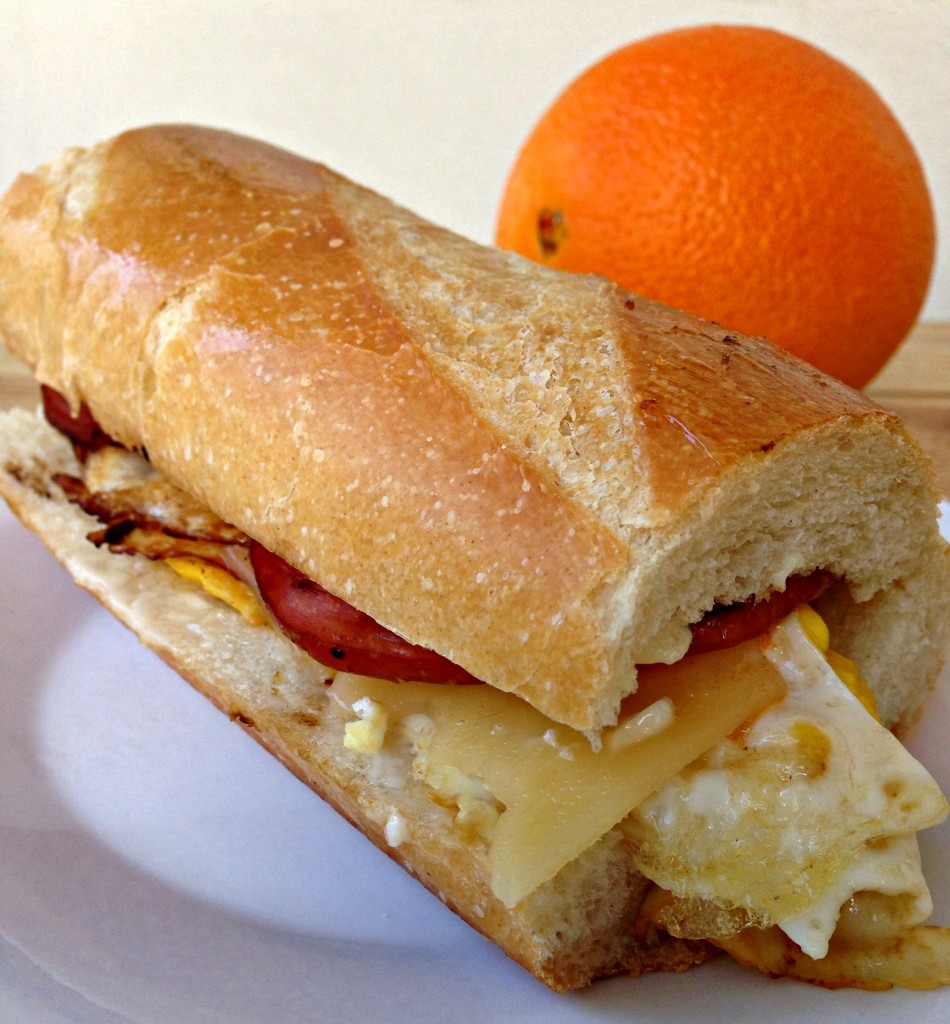 I LOVE breakfast sandwiches. They are so easy and fast to make that you can have many delicious bites of bread, egg and bacon in mere minutes. I always eat my eggs with hot sauce so that was a necessity on my breakfast sandwich. I also spread mayo on the inside bread pieces. I love mayo on breakfast sandwiches. Mmmmm.
So I slapped everything together between my soft pieces of french bread and had a great breakfast to start my day. And now I'm making Coq Au Vin for tomorrow's food holiday so consider this blog post over.
National French Bread Day | Classic Breakfast Sandwich
Recipe Type: Breakfast, Sandwich
Author:
Serves: 4
Ingredients
1 loaf of french bread, cut into sections for sandwiches
8 slices canadian bacon
8 large eggs
Red pepper flakes
4 slices Havarti cheese
Mayonnaise
Hot sauce
Instructions
Spread mayonnaise on the inside of your sandwich. Place slice of cheese in the middle.
Cook canadian bacon according to package directions. Remove from pan and place 2 on each sandwich.
Fry each egg individually, seasoning with red pepper flakes, and place 2 on each sandwich. Drizzle hot sauce on the sandwich.
Tomorrow: National Coq Au Vin Day; National Water Day
2 Responses to "National French Bread Day | Classic Breakfast Sandwich"

Leave a Comment