National Escargot Day | Stuffed Mushroom Snails
I am happy to try new things…sometimes. One thing that I'm not super interested in trying is snails. It's just not going to happen, at least not right yet. The notion of snails brings me back to when I first watched Pretty Woman and couldn't stop laughing when that snail went flying across the room and a waiter caught it. I feel like Julia Roberts, minus the really nice dress (post Rodeo drive, of course), when I go to some of the fancier events around Tampa. Heh heh.
So, to prevent snail slinging embarrassment, I came up with another take on National Escargot Day.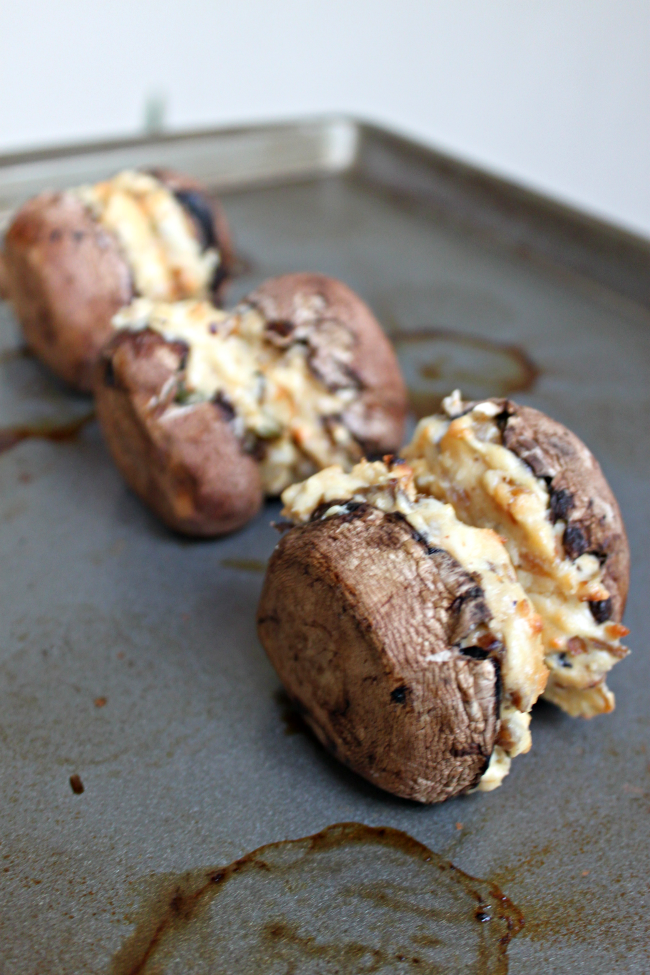 Yep, those are stuffed mushrooms. My original intention was to have the duel stuffed mushrooms like above, and then a longer bella mushroom half as the neck of the snail. It was supposed to be cute, but the bella halves had gone bad in the fridge. Ugh.
Don't you hate that? Sometimes mushrooms barely last. I wish I knew why that was. And how do you feel mushrooms for longer?? It's the greatest mystery of my fridge.
So, I have stuffed mushrooms for National Escargot Day. Still, they kind of look like snails….?
No matter what, they are tasty. Best escargot ever.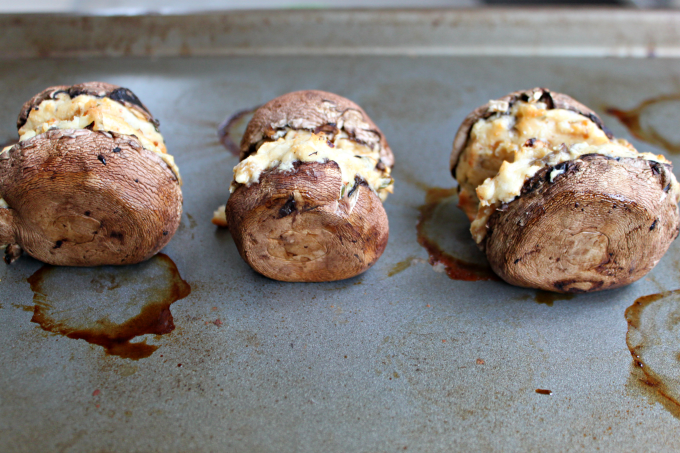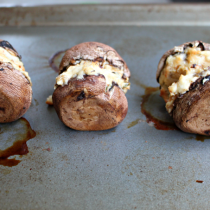 Stuffed Mushroom Snails
Ingredients:
8 portabello mushrooms
1 Tbsp olive oil
1/2 whole medium onion, diced
1/4 green bell pepper, diced
1 tsp garlic powder
1 tsp red pepper flakes
1/4 cup dry white wine
8 ounces cream cheese
1 egg yolk
3/4 cups parmesan cheese, grated
Salt and pepper, to taste
Directions:
Preheat oven to 350*F.
Wipe off mushrooms using a damp paper towel. Pop out stems, reserving both parts.
Chop mushroom stems finely and set aside.
Add olive oil, onions, and garlic to a medium skillet; cook for 2 minutes over medium heat. Pour in wine to deglaze pan, allow liquid to evaporate.
Add in chopped mushroom stems, stir to cook for 2 minutes. Add salt and pepper to taste. Add garlic powder and red pepper flakes, stirring to combine. Set mixture aside on a plate to cool.
In a bowl, combine cream cheese and egg yolk. Stir together with parmesan cheese. Add cooled mushroom stems. Stir mixture together and refrigerate for 10 minutes to firm up.
Smear mixture into the cavity of each mushroom.
Bake for 20 to 25 minutes, or until golden brown.
Leave a Comment