National Cupcake Day | Almond Cupcake for One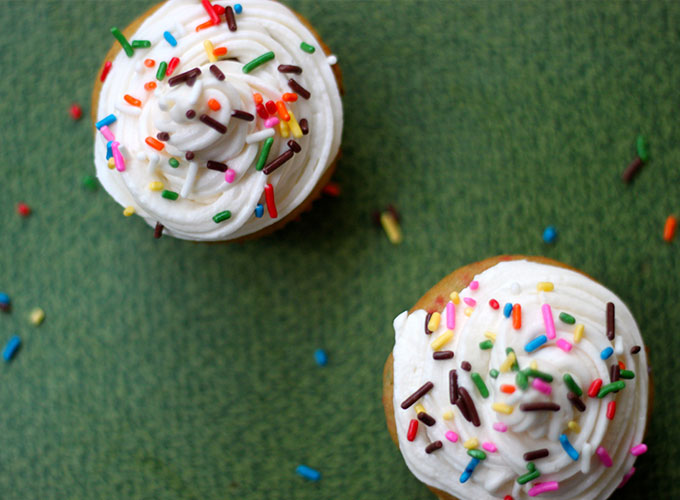 You've seen these pictures before, that's for sure. I posted them for National Vanilla Cupcake Day when, you guessed it, I made a vanilla cupcake. I say a vanilla cupcake because one of these are vanilla frosting and the other with almond. Yum! Same recipe, slightly different flavor.
And why not capitalize on the one cupcake thing for two food holidays, right? Plus, I love the one cupcake thing because it's pretty much one of the easiest desserts ever. Hurrah! Happy National Cupcake Day!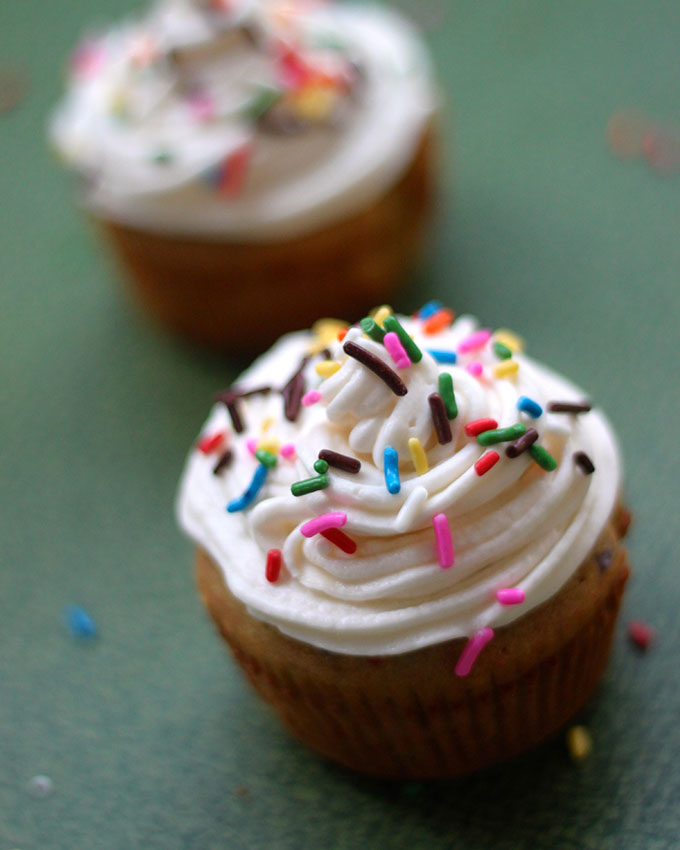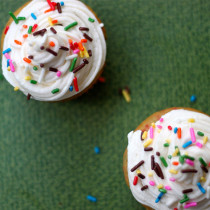 Almond Cupcake for One
Ingredients:
Cupcake
1/2 egg white
1 Tbsp granulated sugar
1 Tbsp unsalted butter, melted
1/2 tsp vanilla
3/4 Tbsp milk
1/8 cup all-purpose flour
1/8 tsp baking powder
Pinch of sprinkles
Frosting
3/4 cup unsalted butter, room temperature
3 cups confectioners' sugar
1/4 cup heavy cream
2 tsp almond extract
Directions:
Cupcake
Preheat oven to 350*F. Line a muffin pan with 1 liner.
In a small mixing bowl, whisk together the egg white and sugar until combined. Stir in the vanilla, melted butter, and milk, followed by the flour and baking powder. Finally, add sprinkles. Mix everything together well.
Pour the batter into one of the cupcake liners and bake for 10-12 minutes. Let cool completely and frost/decorate as desired.
Frosting
In the bowl of a stand mixer, beat the softened butter on medium speed for about 3 minutes, or until butter is smooth and creamy.
Add confectioners' sugar, cream, and almond extract. Mix on low for 1 minute, increase to high speed for 3 minutes. Add more powdered sugar if frosting is too thin or more cream if frosting is too thick.
Leave a Comment