Mary's Maine Bars
This recipe is in partnership with OXO. They have partnered with Dorie Greenspan and bloggers to donate $100 to Cookies for Kids' Cancer for each post written! In full disclosure, I received the products featured in exchange for my participation. All opinions are 100% my own.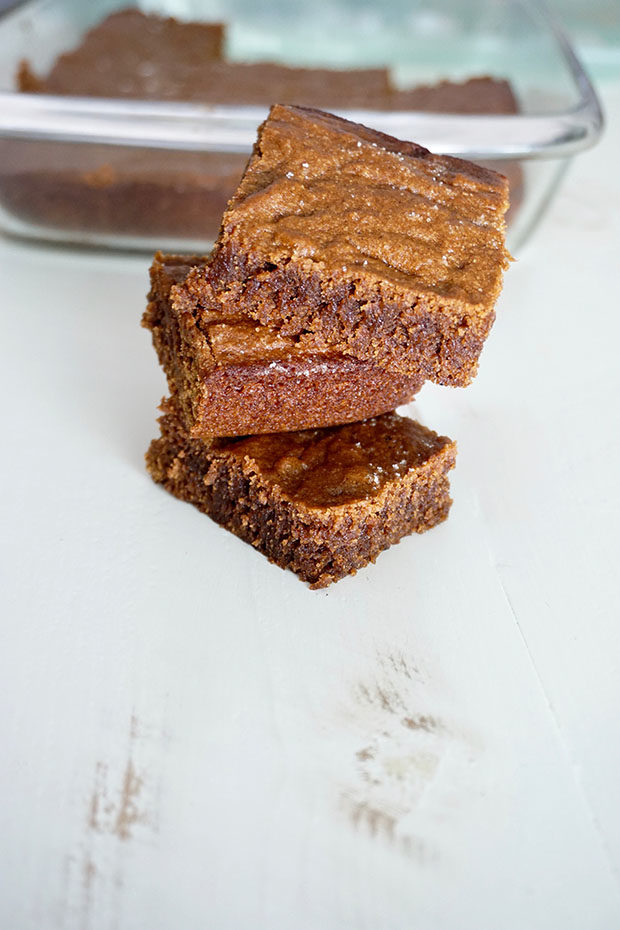 You know how they say you're either mostly a baker or mostly a cook? Well, I most certainly do not fit into the baker category. To conceptualize and actually execute a cake or cookies or any baking item is a process. For this post I was so happy to be able to just use Dorie Greenspan's recipe. That means zero thinking on my part and it all goes toward a really great cause. OXO is donating $100 to Cookies for Kids' Cancer for each blog post written and I'm thrilled to be a part of that giving.
Plus, I have some pretty great molasses bars and a hearty smile to show for it. I appreciate any cause that gives back to those less fortunate or going through a hard time in some way. The Cookies for Kids' Cancer organization is one that I'm happy to support.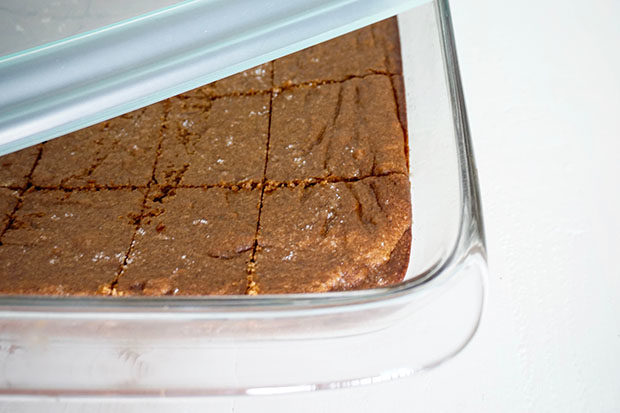 Perhaps one of the reasons I am not a huge baker is I don't tend to have too much of a sweet tooth, although pregnancy and now my postpartum life has changed that. But when I do decide to go crazy on some sweets, I choose something that's either caramel or molasses-based. When I had the opportunity to choose one of the featured cookies from Dorie Greenspan's new cookbook, Dorie's Cookies, I immediately nabbed Mary's Maine Bars. Made of all these warm flavors like cinnamon and cloves and molasses, they are absolutely perfect for my taste!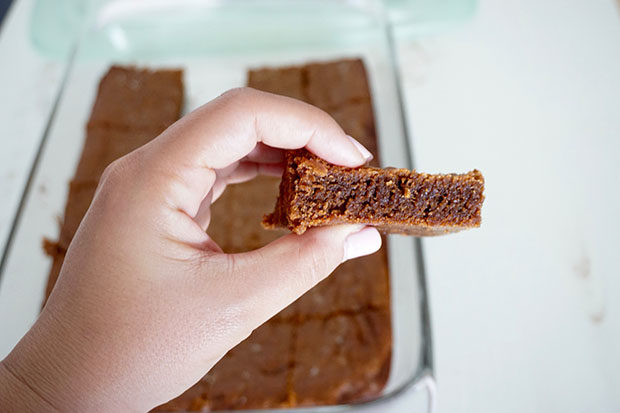 Now when it comes to actually making sweet treats, I don't really have great equipment for that. I'm so grateful to OXO for providing me with their Glass 3 Qt Baking Dish with Lid, Glass 2 Qt Baking Dish with Lid, Brownie Spatula, and Illuminating Digital Hand Mixer. All of their products made it so easy to bring this recipe to you. I have a stand mixer that I use regularly, but I absolutely loved the hand mixer. It illuminates! This is perfect to help me see exactly what's happening in the bowl. The big bonus to this item is that it has these nifty digital controls that are totally intuitive, helping you to steadily increase or decrease speed.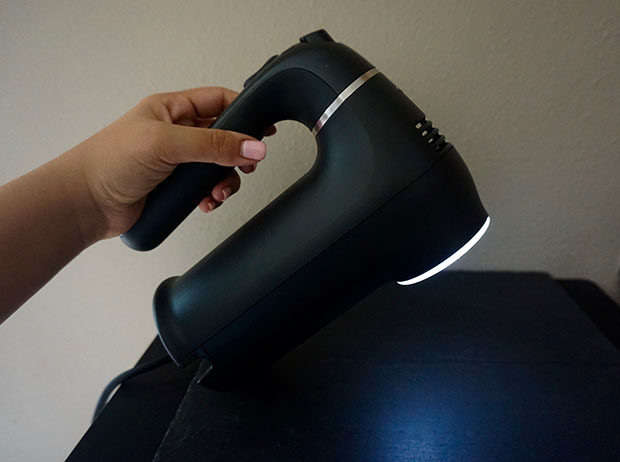 But wait! THERE'S MORE!
Storage is always an issue in everyone's kitchen, right? It seems like it just doesn't matter how much storage someone may have, those cabinets quickly fill up with kitchen "essentials", leaving you with a big mess in every drawer. When it comes to kitchen items, I appreciate any that keep this in mind and provide a nice design that makes storage easy and clean. With this hand mixer, there is an on-board beater clip, a wrap and secure cord, and a stable base so you can store it upright if you choose.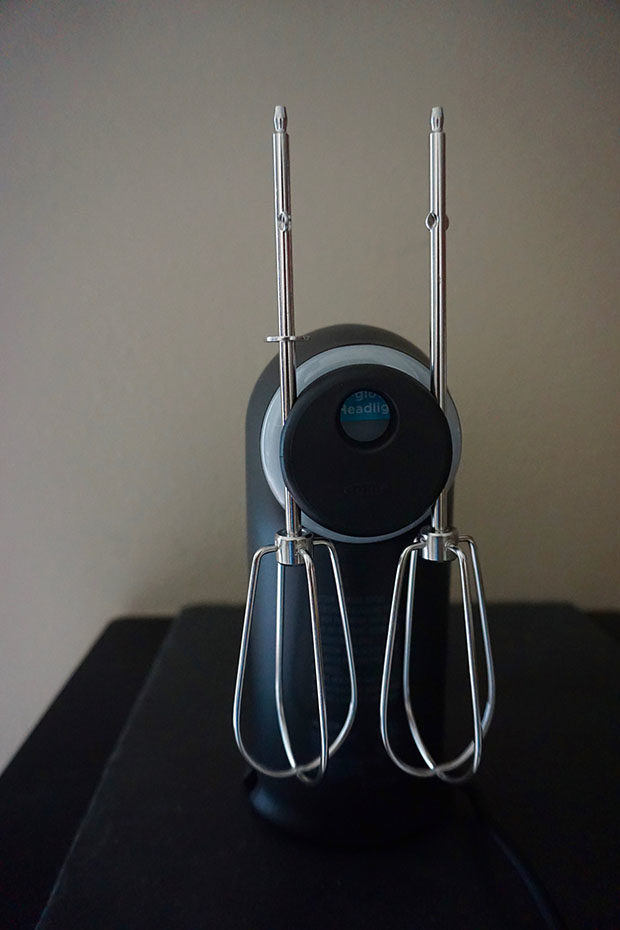 Now let's get to the baking dishes. I used the 3 Qt for this recipe and loved the design of it. Especially with the lid on, it was slick and easy to attach and detach. The OXO bakeware is BPA-free (something I actively seek in all products I own) and made from borosilicate glass which can withstand extreme temperatures. Like, let's say you are pregnant and a better pregnant planner than I was and so you make some enchiladas to freeze. And let's say you are now with an actual baby outside of your belly and so you want to take those enchiladas and pop them straight from the freezer to the oven. You can do that! And you'll be Super Mom. Yasss, girl, yasss.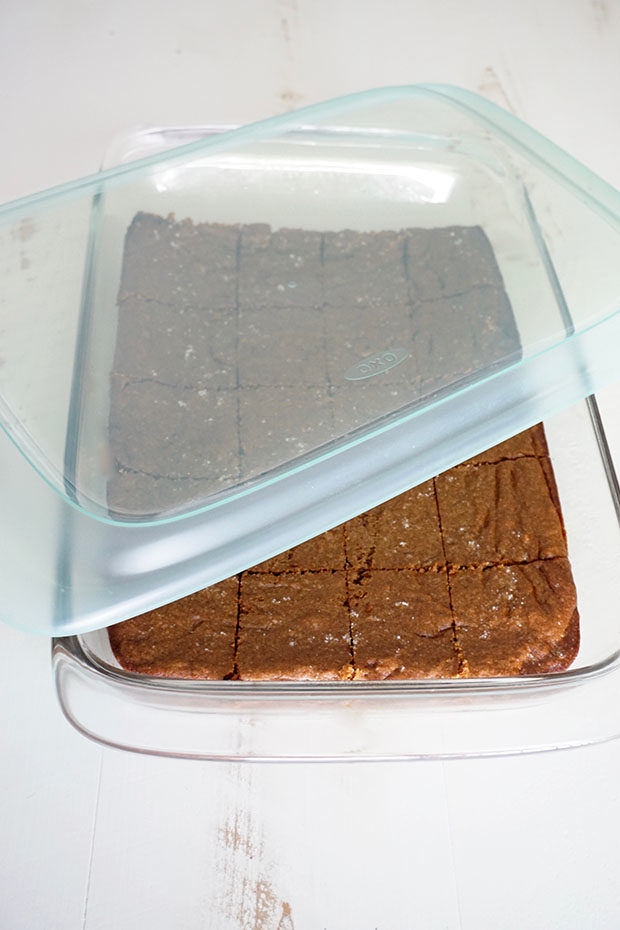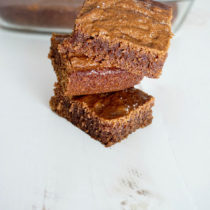 Mary's Maine Bars
Ingredients:
1½ cups (204 grams) all-purpose flour
1½ cups (204 grams) whole wheat flour
1 teaspoon baking soda
1 teaspoon fine sea salt
1 teaspoon ground cinnamon
1 teaspoon freshly grated nutmeg
¾ teaspoon ground cloves
1 cup (200 grams) sugar
¾ cup (180 ml) unsulfured molasses
½ cup (120 ml) flavorless oil, such as canola
1 large egg, at room temperature
¼ cup (60 ml) buttermilk, at room temperature
Sanding or granulated sugar, for sprinkling
Directions:
Center a rack in the oven and preheat it to 350 degrees F. Generously butter a 9-x-13-inch baking pan or coat it with baking spray. Line it with a piece of parchment paper.
Whisk both flours, the baking soda, salt and spices together.
Working with a stand mixer fitted with the paddle attachment, or in a large bowl with a hand mixer, beat the sugar, molasses, oil and egg together until smooth. Add half of the dry ingredients and pulse the mixer to start blending them in, then beat on low speed only until the flour disappears into the dough. Pour in the buttermilk and mix to combine. Add the remainder of the dry ingredients and, still working on low, beat until incorporated. You'll have a smooth, heavy, sticky dough. Scrape the dough into the pan, using a knife or offset spatula to get it into the corners and to even the top as best you can. Sprinkle with sugar.
Bake for 26 to 30 minutes, rotating the pan after 15 minutes, or until the top is dry and a tester inserted into the center comes out clean. Transfer the pan to a rack.
After 10 minutes, run a blunt table knife around the edges of the pan, invert the Maine bars onto a rack, peel away the paper, turn it over onto another rack and let cool. When you're ready, cut it into 20 bars (about 1¾ x 3¼ inches).
There are two variations that Dorie included:
Maine Blueberry BarsOnce the dough is mixed, gently stir in 1 cup fresh blueberries. Or, if you're making this in any season but summer, use 1 cup dried blueberries that you've soaked in very hot tap water for about 10 minutes, drained and patted dry.
Maine Apple Butter BarsOnce the dough is spread evenly in the pan, dot the top with spoonfuls of apple butter (spiced or plain) — you'll need about ¼ cup — and use a blunt table knife to swirl it into the dough to create a nicely marbled surface.
To store, wrap the bars well, and they will be fine at room temperature for at least 4 days; wrapped airtight, they can be frozen for up to 2 months.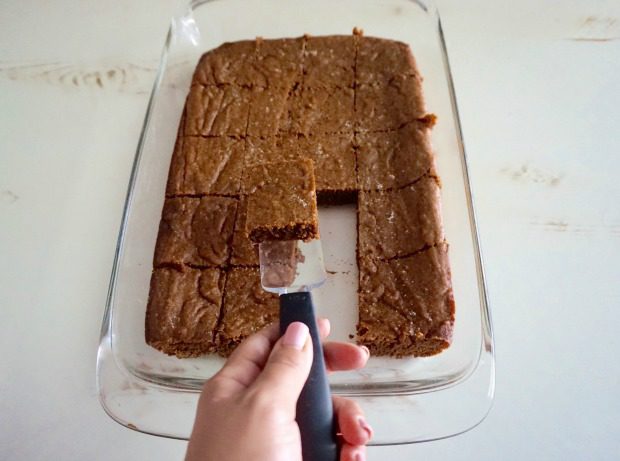 5 Responses to "Mary's Maine Bars"

Leave a Comment