Cheese, Charcuterie and Crisps Platter
This shop has been compensated by Collective Bias, Inc. and its advertiser. All opinions are mine alone. #SnackBracket #CollectiveBias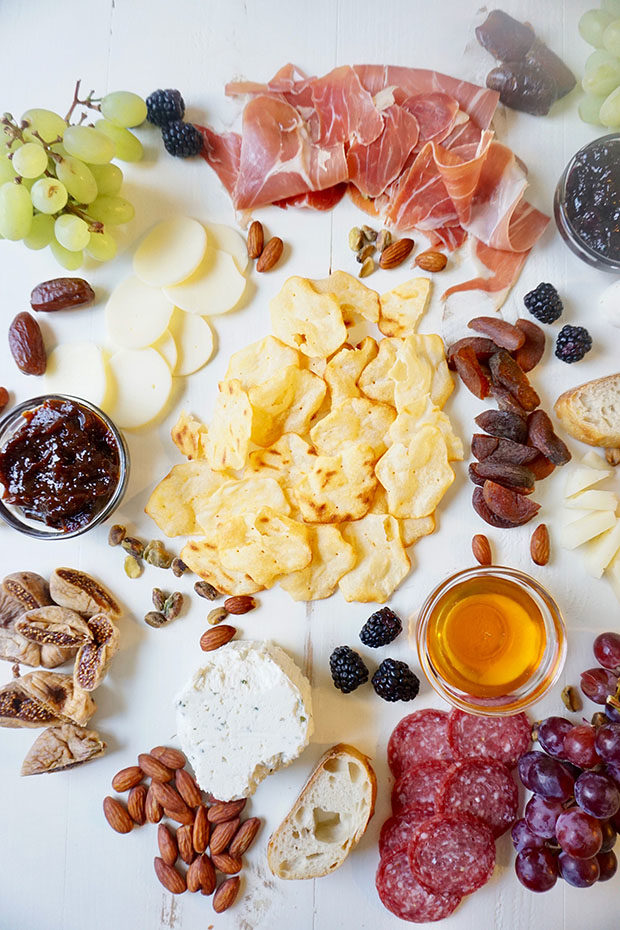 Have you ever looked for cheese platters on Instagram? It's possibly – no, actually, it definitely is – the most visually appealing collection of photos. There's something about putting together a platter full of meat and cheese and condiments and crisps and crackers and etc etc that's fun and artistic and commands some degree of creativity. I got a lot of inspiration from scrolling through Instagram photos before building this platter so I encourage you to do the same and see all of the ways you can mix up food for your platter!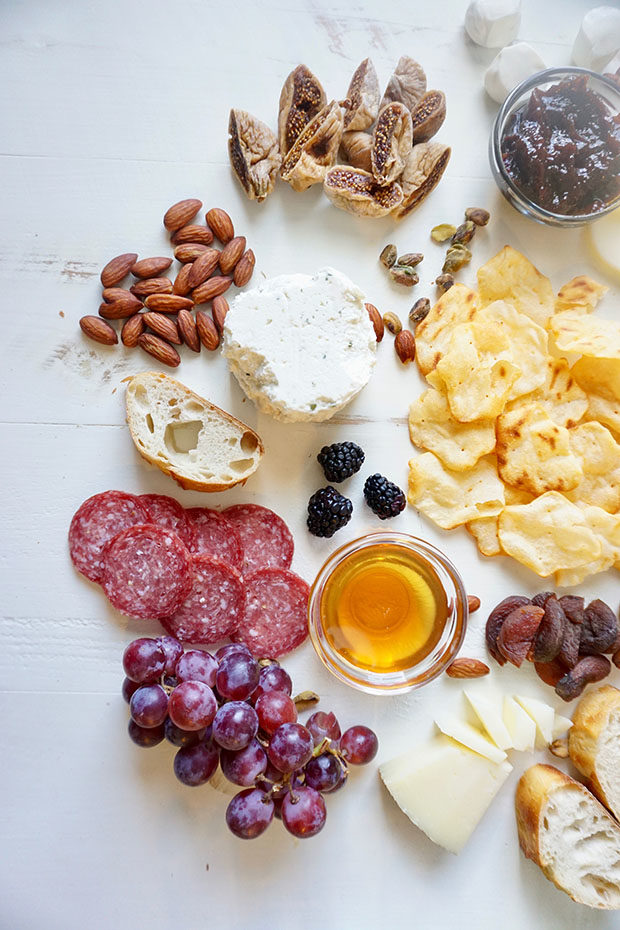 One way you can be inspired is by saving money! That's definitely how it works for me. Earn $.50 cash back when you shop with the Ibotta app. Healthy and deliciously crispy!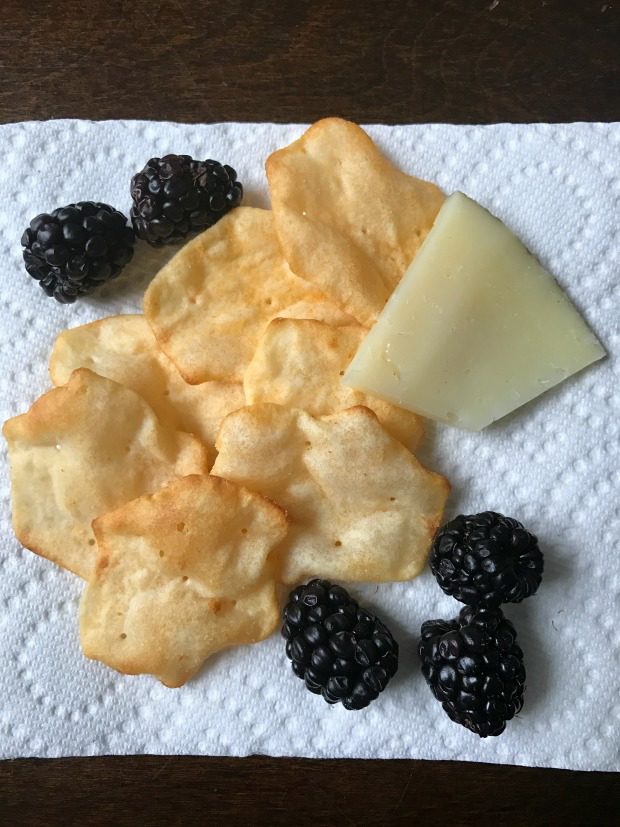 You know when you go to a friend's house and they have a diverse layout of food? I know how it goes because I've been there. You walk in all cool and collected and then you spy the platter and you can't help but continue to glance over there. Like food osmosis for the eyes. You may be talking to a friend in the living room, but are you 100% present in the conversation? No, because how can you be when there's a beauty of a food layout just waiting for you in the next room.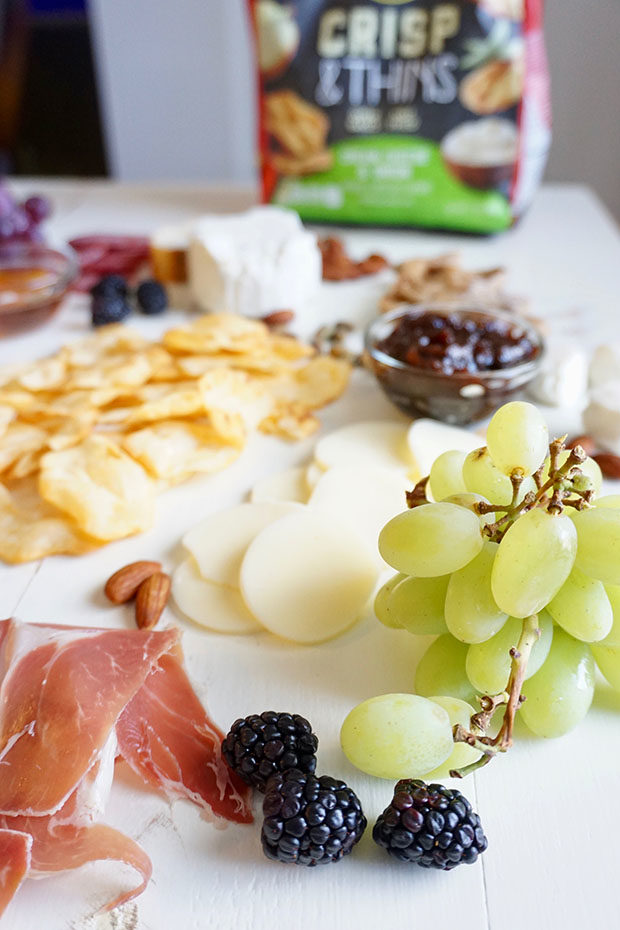 Then, do you ever do this thing where you stand over a platter and survey the scene and make this weird crab claw gesture and maybe even a clicking noise with your tongue as you decide what you're going to tackle first, or perhaps how you're going to fit a little bit of everything on your plate? It may just be me, but I have a feeling you're nodding your head, maybe laughing a little bit because this has been you on more than one occasion.
Now, be that host. Be the host who has the platter that makes people eye it up from across the room. Be the host who has people over to watch some March basketball during this exciting season. Be the host to runs up to Walmart, buys some of the new RITZ Crisp & Thins (they come in Bacon, Sea Salt, Cream Cheese, and Salt & Vinegar) and gets your friends and family excited to gather and eat some snacks.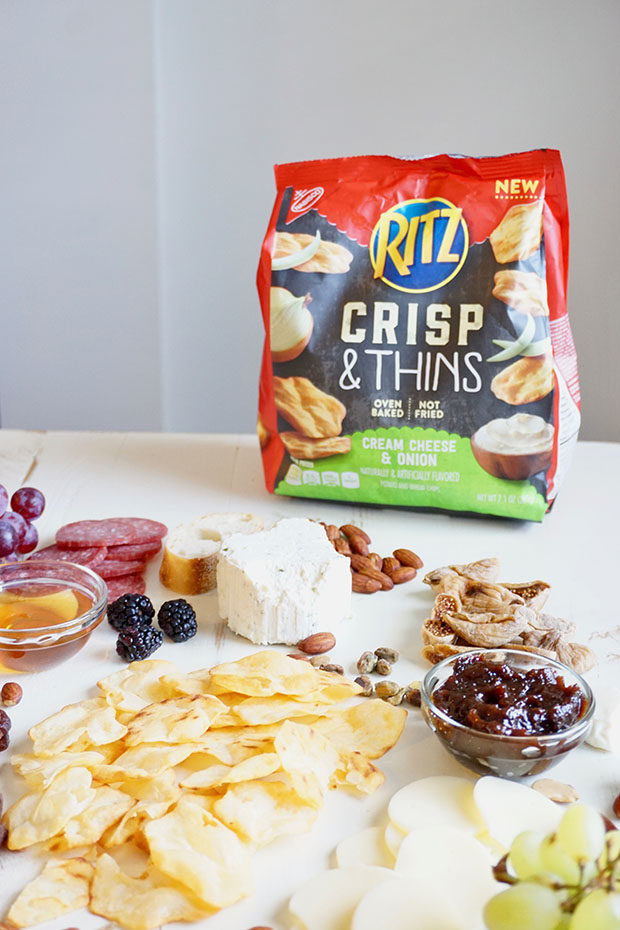 Here's what I know about building a cheese, charcuterie and crisps platter for guests:
Have a healthy mix of cheese, meat, crisps, jams, honey, fruit, nuts
Include multiple kinds of cheeses! I have mozzarella balls, manchego, provolone and a creamy herbed cheese. Also, it's great to have both hard and soft cheeses to add some texture.
Include different kinds of meat! I like charcuterie boards with salami and ham and other salty meats.
Spreads are necessary. Like, try RITZ Crisp & Thins with a even spread of herbed cheese, topped with a thin folded slice of serrano ham and drizzled with honey. You can thank me later.
Fruit! Fruits like grapes and strawberries add a freshness to the entire platter, especially if the fruit is served when it's really cold, just out of the fridge.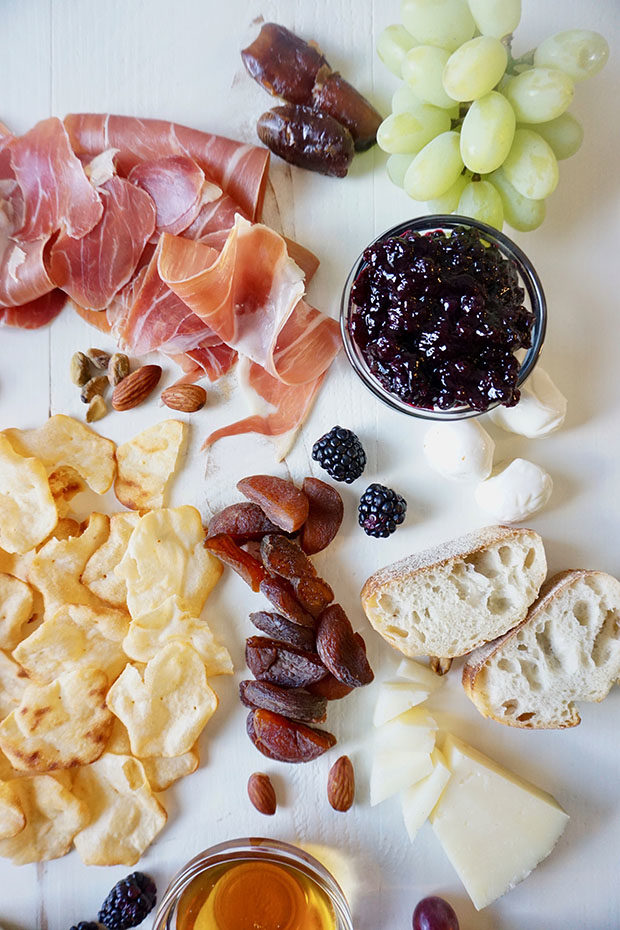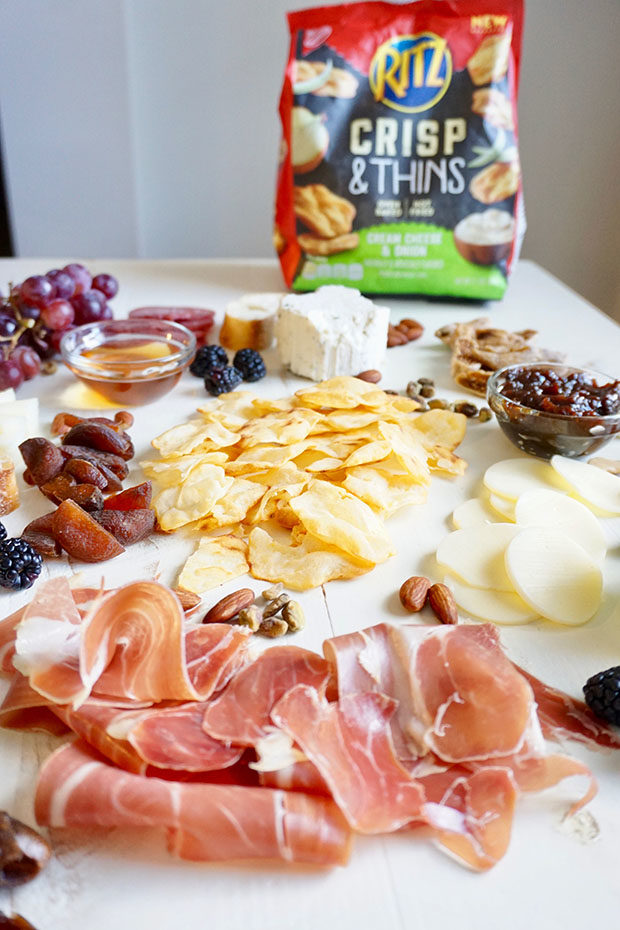 It's simple, it's fun, it's delicious – and your guests will appreciate it!
What do you like on your platters? Let me know in the comments!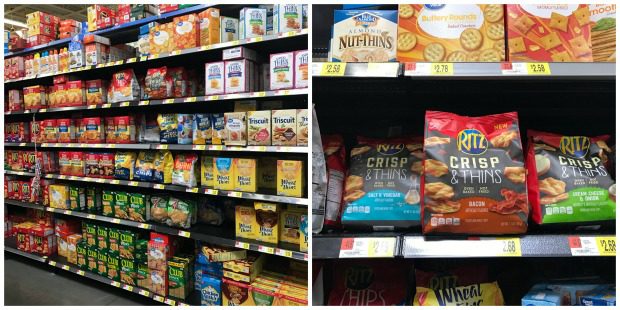 2 Responses to "Cheese, Charcuterie and Crisps Platter"

Leave a Comment