Blackberry and Hornitos Tequila Pork Chops for 4th of July
This post is sponsored by Hornitos® Tequila.

A couple of weeks ago, I spent a weekend in Georgia. One of the reasons that's important is because I picked (or rather, my husband picked) approximately a trillion blackberries from the U-Pick farm. I have details, and tons of pictures, coming soon! But all of the blackberries means many blackberry recipes upcoming because I can't go through them fast enough!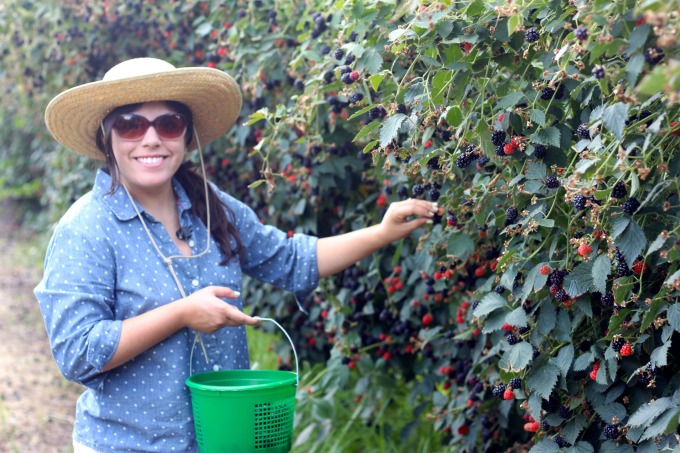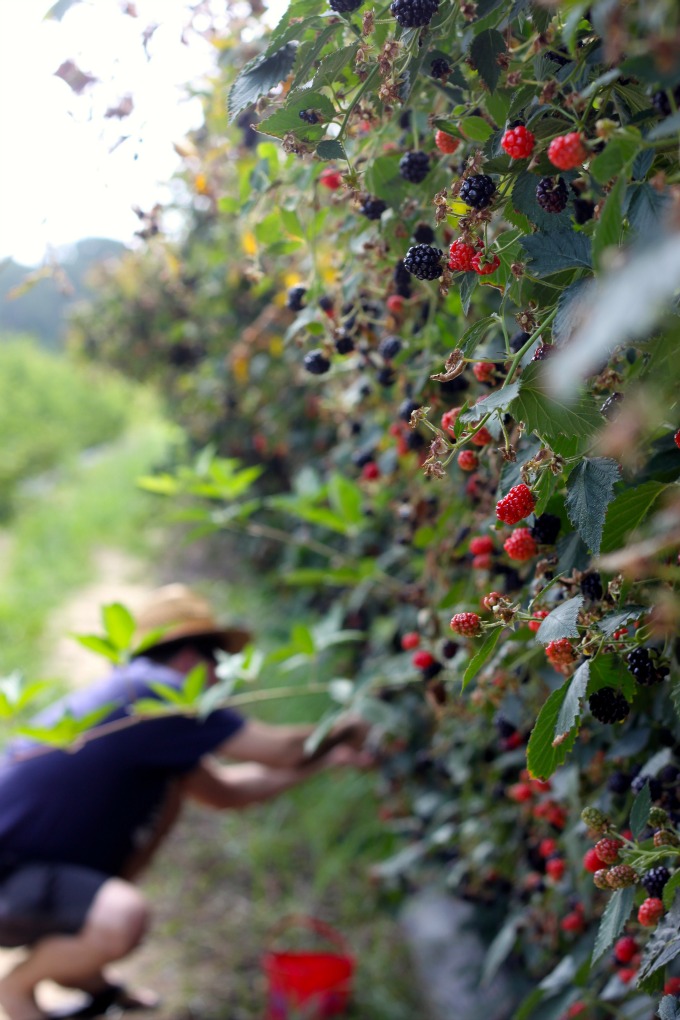 One thing I've always seen others do, but have never actually done myself is to top my protein with fruit. I usually go for spices and fresh herbs or marinades, but this time, given my abundance of fresh blackberries, wanted to make a sauce for pork chops! You know what else sounded really nice? Adding tequila to the sauce too.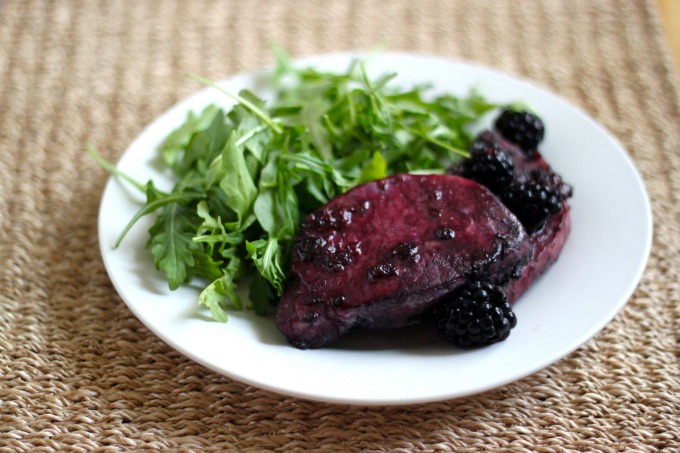 I used Hornitos Plata Tequila, easily the smoothest tequila I've had. (Remember: all opinions are my own!) I was introduced to Hornitos not that long ago – see my previous posts using this tequila: Jalapeño Cucumber Margarita and Coconut Margaritas. It's a perfect complement to the blackberries because, being that the blackberries are so fresh, you want them to shine and have the tequila kind of just sit there in the background like a backseat driver that is actually pretty effective.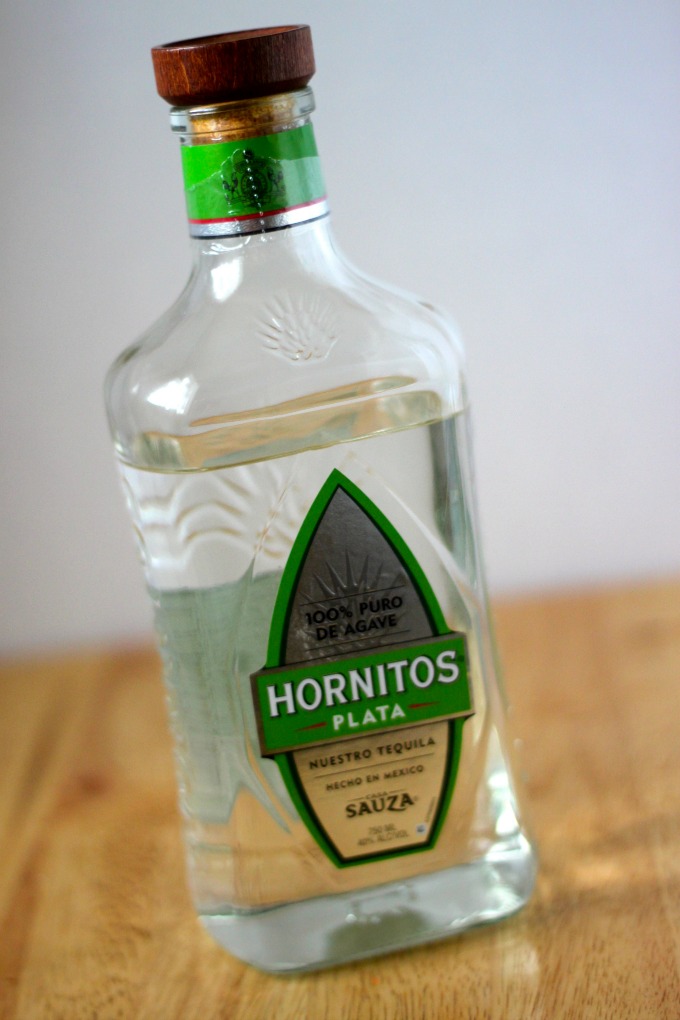 Blackberries are in the peak of season and will continue to be for a couple more months. Whenever possible, I like to use the freshest ingredients so for this 4th of July, consider this recipe! Berries are all over the place in the grocery stores and local markets, but I particularly love the blackberries for the color they gave to the pork – a nice purple hue.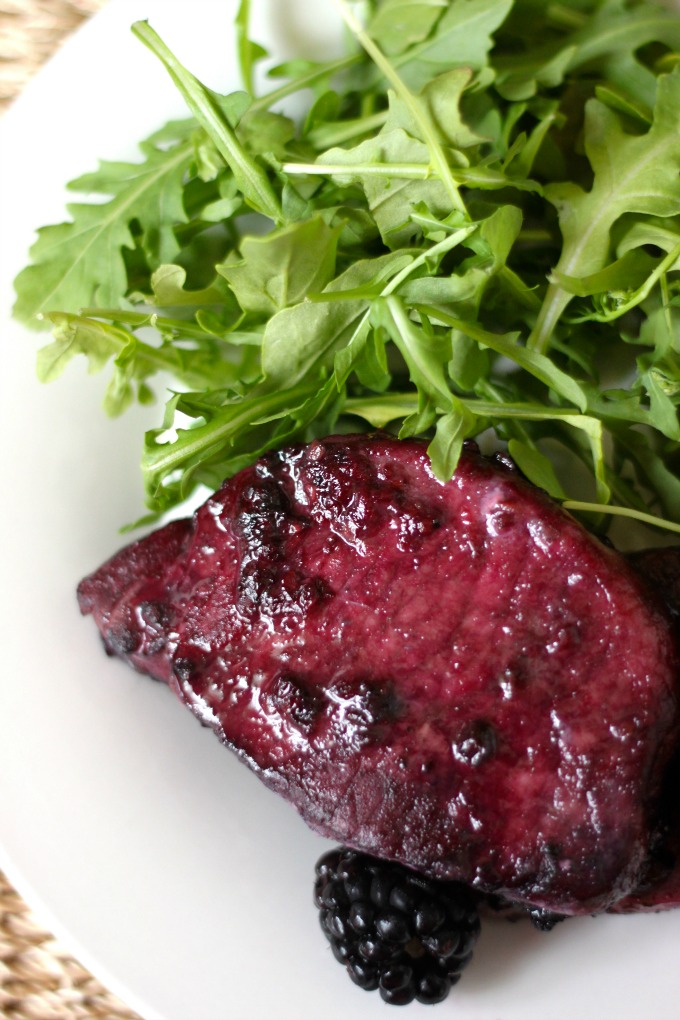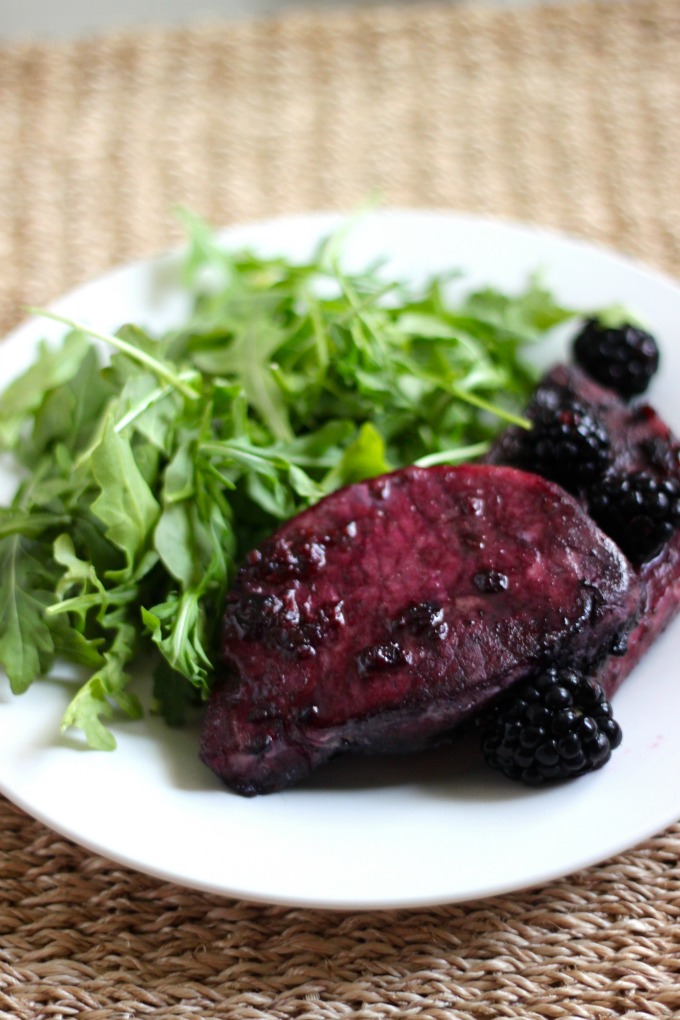 For your Independence Day celebrations, I know it's customary to just grab the ribs or chicken, and this sauce will easily translate to something wonderful for those pieces too, but try out these pork chops. For the love of all your family and friends, try these pork chops! They are seared and juicy, and you can grill them instead of finish them in the oven like I did and then your 4th of July celebrations will be COMPLETE and you'll weep in happiness for a job well done.
Disclaimer: You may also want to drink the leftover sauce, but try to control yourself, okay? You don't want to have a purple Joker smile at your party. Or maybe you do in which case I'm not stopping you. Although know that too much of the stuff and that Hornitos tequila will creep up on you. (Probably in a good way.)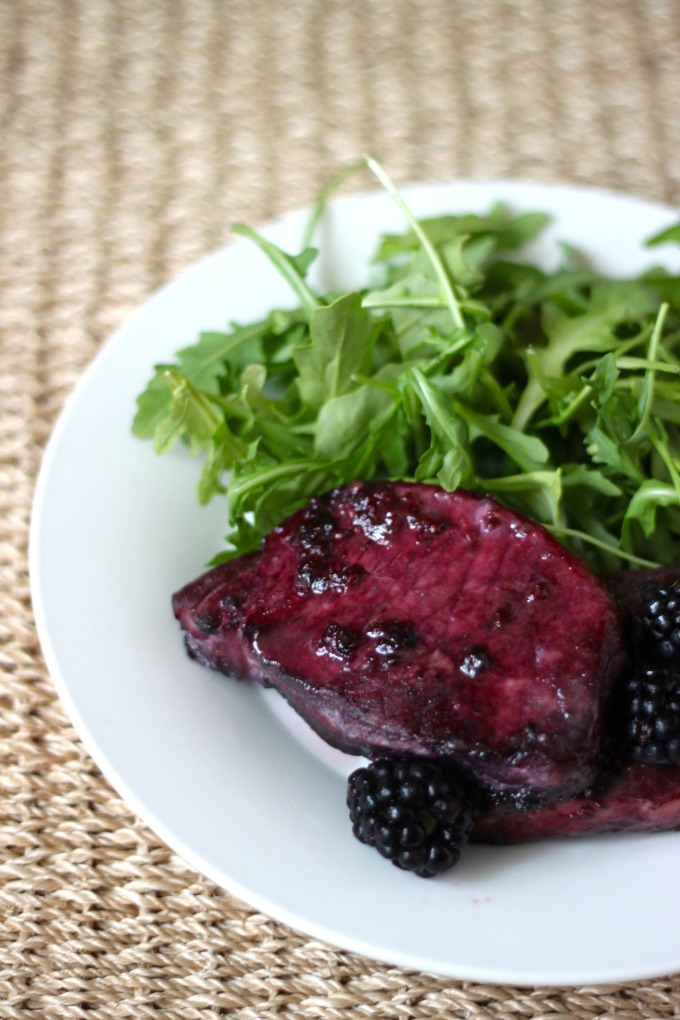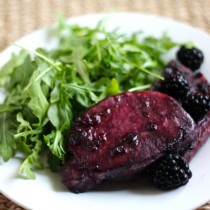 Blackberry and Hornitos Tequila Pork Chops
A pork chop recipe that combines sweet and tart fresh blackberries and crisp Hornitos tequila to make a beautiful marinade.
Ingredients:
6 boneless pork loin chops (5 ounces each)
2 tablespoons olive oil
2.5 cups fresh blackberries
3 tablespoons sugar
3/4 cup Hornitos Plata Tequila
Juice from 1/2 a lime
Salt and pepper, to taste
Directions:
Season both sides of the pork chops with salt and pepper, set aside.
In a deep pan, add blackberries, sugar, tequila, lime juice and pinch each of salt and pepper. Heat over medium and use a potato masher to mash the blackberries to release their juices. Cook for 20 minutes until the liquid has partially evaporated.
Spoon a ladle of blackberry and tequila sauce into a large, deep oven pan. Place all pork chops into the pan and cover with more blackberry sauce. You'll probably have extra sauce that you can save for later. Cover pan tightly with plastic wrap and/or aluminum foil. Refrigerate and marinate overnight.
Preheat oven to 400*F. Heat olive oil in a cast iron skillet (you may need two skillets here to fit all the pork chops). When oil is hot, add the pork chops, searing each for 1 minute on each side.
Transfer skillet(s) to heated oven and cook 8-10 minutes, or until internal temperature is 145*F. Remove from oven and allow to rest for 10 minutes before serving.
So, what are your 4th of July plans? These chops? Well, alright then, awesome!
Hornitos® Tequila doesn't settle for the status quo but believes in taking experiences to the next level with 100% agave tequila. Learn more about what makes us Not Just Any Tequila at www.hornitostequila.com and follow us on Twitter at www.twitter.com/Hornitos.
7 Responses to "Blackberry and Hornitos Tequila Pork Chops for 4th of July"

Leave a Comment