Adventuring in Downtown Tampa
Recently, my husband and I spent some time together in downtown Tampa. It's funny how the place you grew up in can still offer something new and fun. Around town, we tend to go out to eat, go to a wine bar, see a movie, sometimes decide we need to walk around Target for a little while. What we always fail to remember is that Tampa also has some really great outdoor spots, and by that I don't just mean those restaurants with prime outdoor seating although there is that, but also there are parks and people and (usually, or actually, if you're lucky) a breeze coming in off the river.
On a random Saturday afternoon we had lunch at one of our favorite Vietnamese restaurants around, gave our leftovers to the first homeless person we encountered, and then spent some time exploring what the used bookstore had on their shelves. After, we walked around the new(ish) Curtis Hixon park, the site of public yoga, concerts and other events, took in a game of cricket, and went through the exhibits in the Tampa Museum of Art.
Our afternoon ended with a garlic knot and cup of black cherry gelato.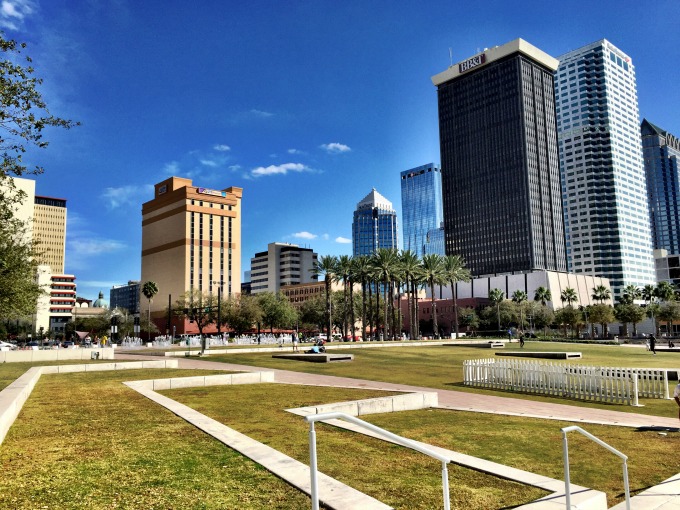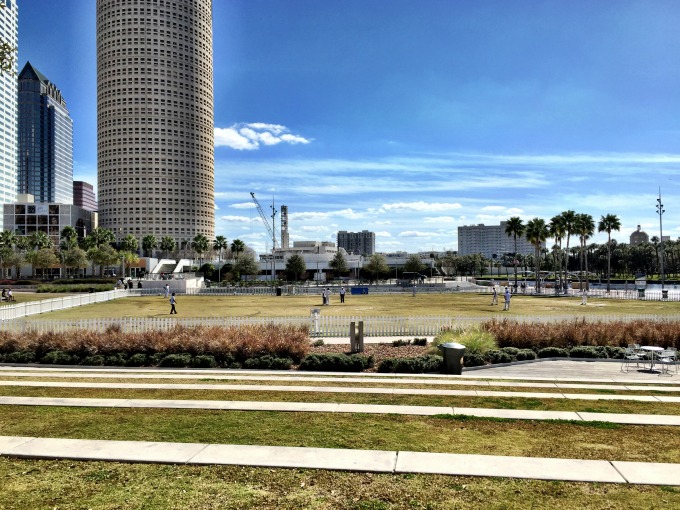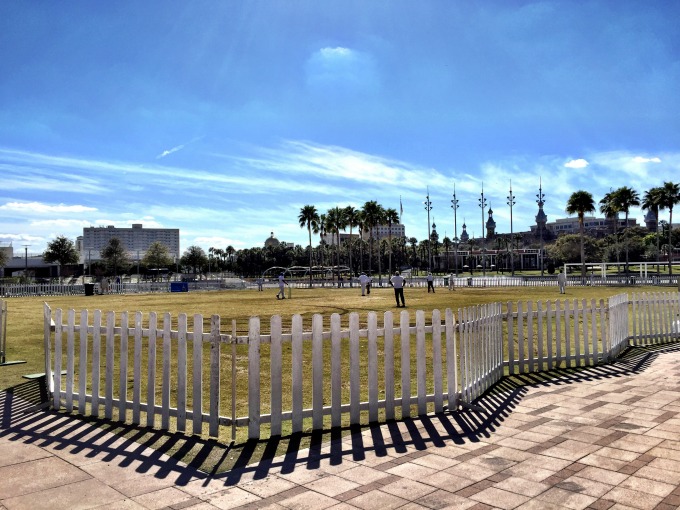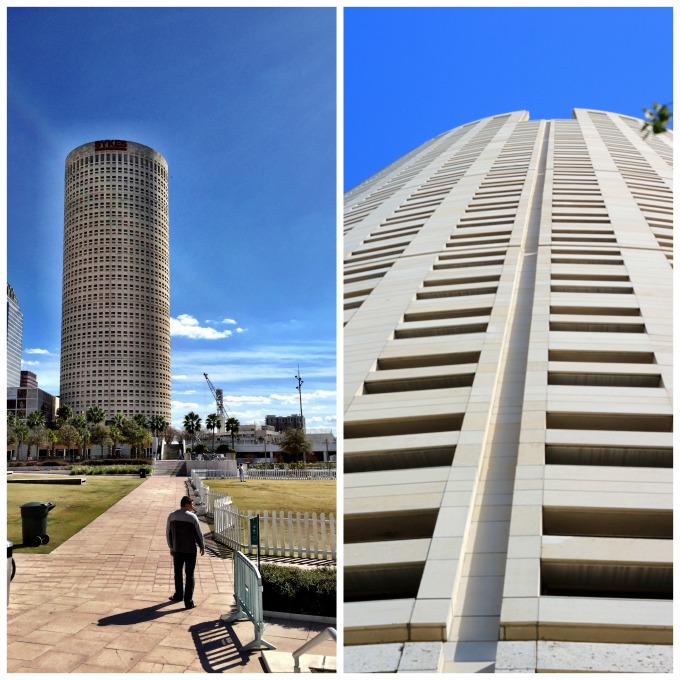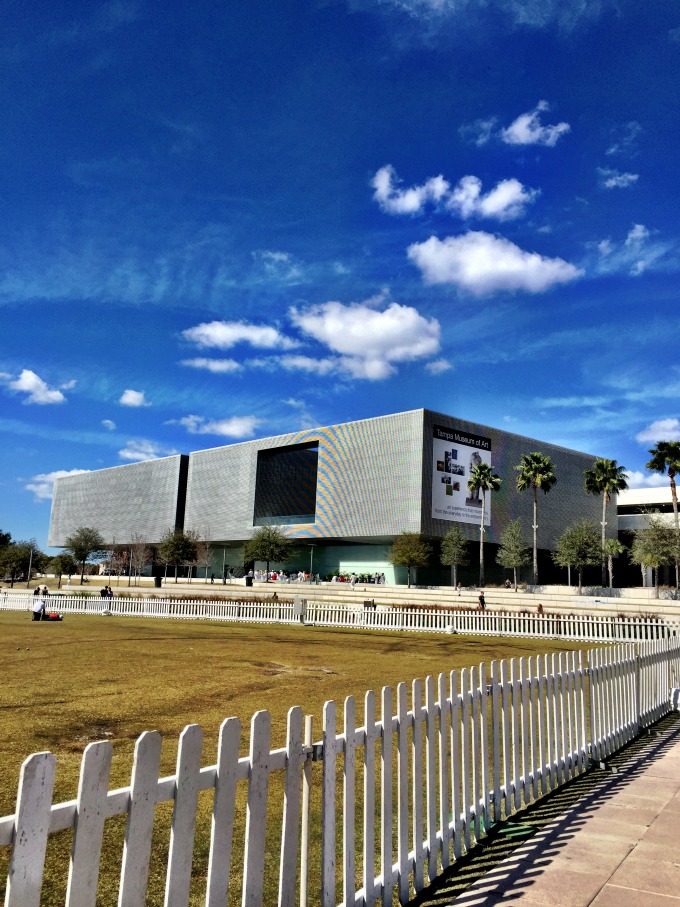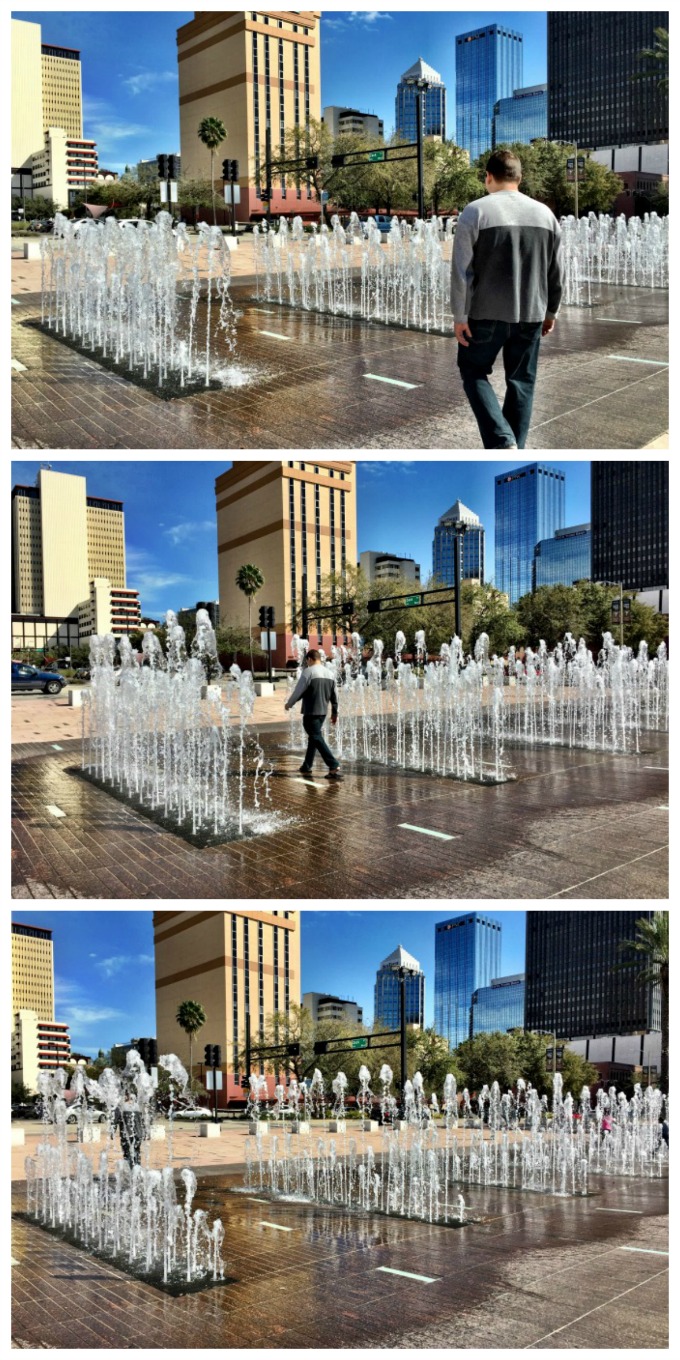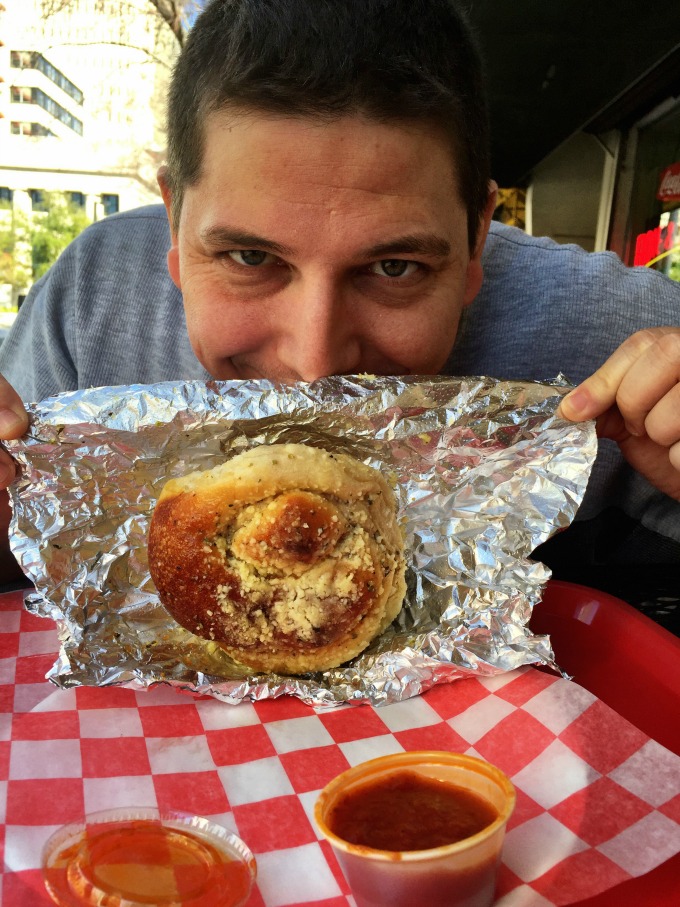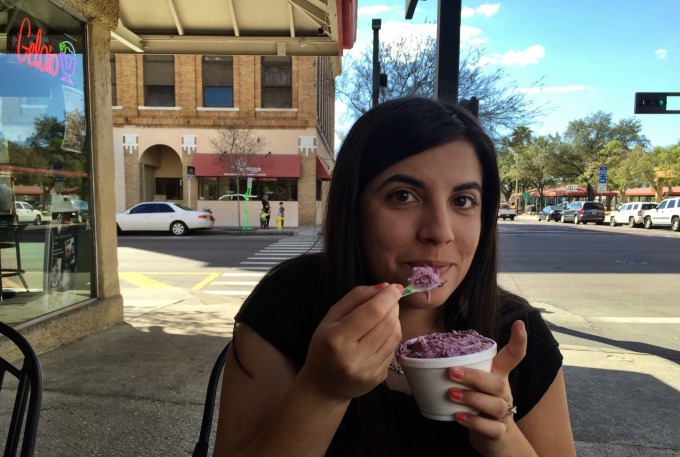 Do you spend your weekends doing something new in your city?
6 Responses to "Adventuring in Downtown Tampa"

Leave a Comment