Pancake Batter Onion Rings with horseradish dipping sauce
Disclosure: This shop has been compensated by Collective Bias, Inc. and its advertiser. All opinions are mine alone. #CreateWithOil #CollectiveBias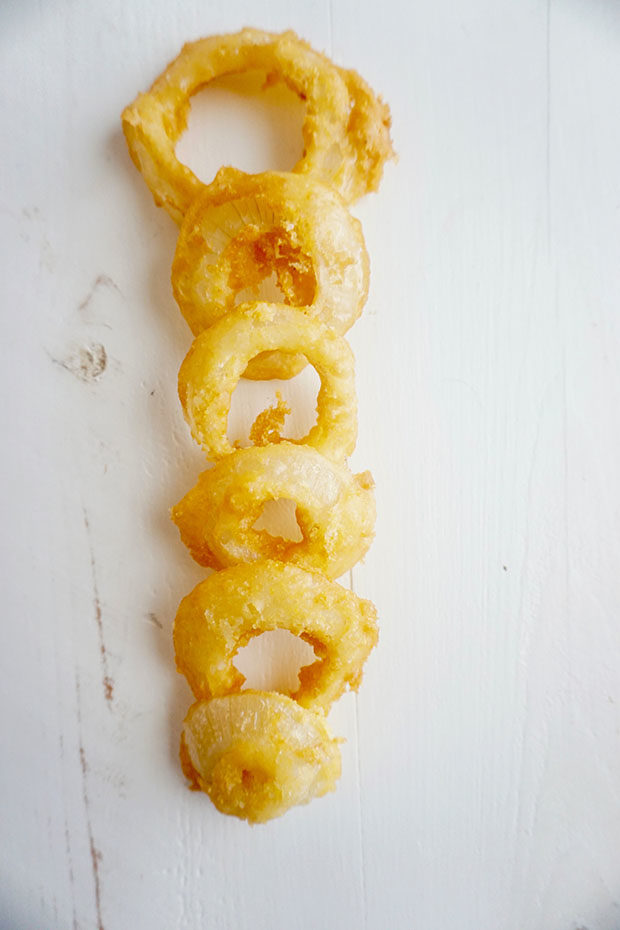 Wasn't it one of the greatest feelings in the world when you'd order french fries from Burger King and end up with a random onion ring at the bottom? Or vice-versa? I'd be strolling up to the counter back in middle and high school, pondering which I wanted more, but not giving too much thought to it because I knew I'd get a little taste of the other.
My go-to order back in the day was a salad with ranch dressing and a side of onion rings (with a random french fry, please), plus some dipping sauce. I loved the tangy sauce, the crunch of the fried onion ring, and promises I made to myself that I had a balanced meal because salad.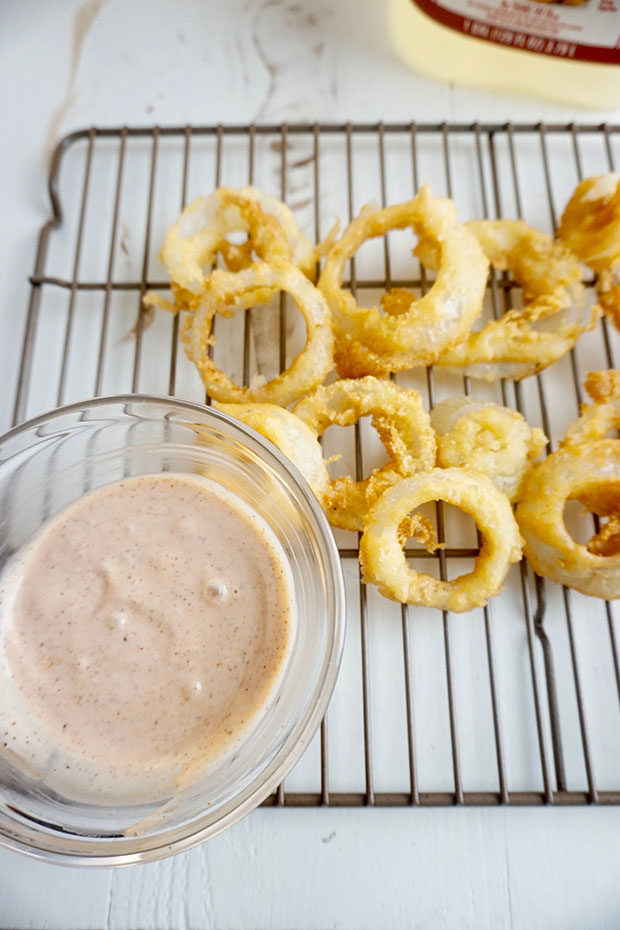 If there's one thing I like to order as a side more than french fries nowadays, it's onion rings. They are so delicious, but also full of nostalgia because of my fast food adventures years ago and because of the Florida State Fair. I would go to the fair every year and stock up on corn dogs and turkey legs and yes, onion rings, of course. We'd enjoy these foods from one of the many brightly lit vendors lining every walking path at the fair and then hand our tickets to the ride operator for the Ferris Wheel or for the Tilt-A-Whirl or (insert any of the millions of rides here).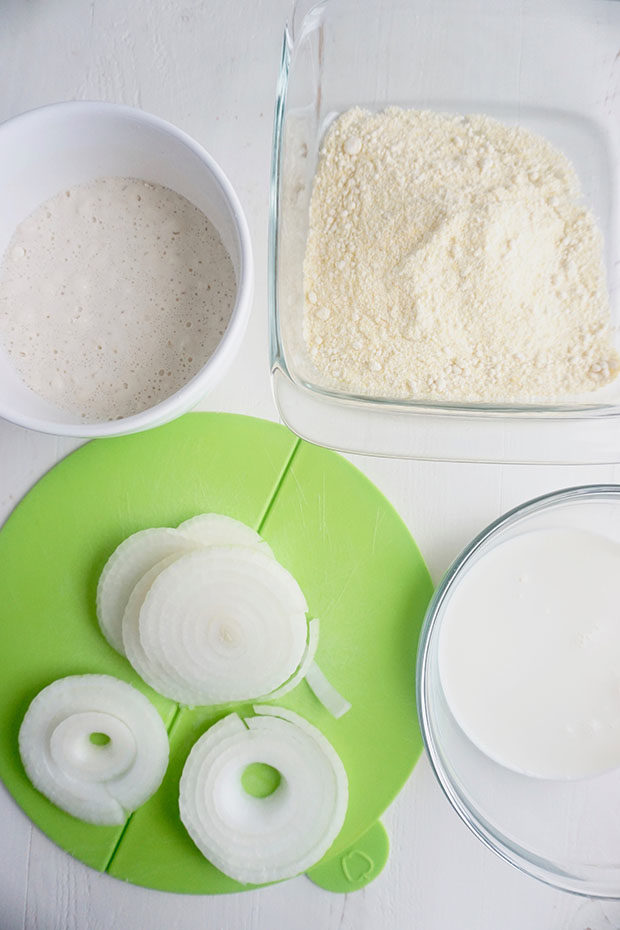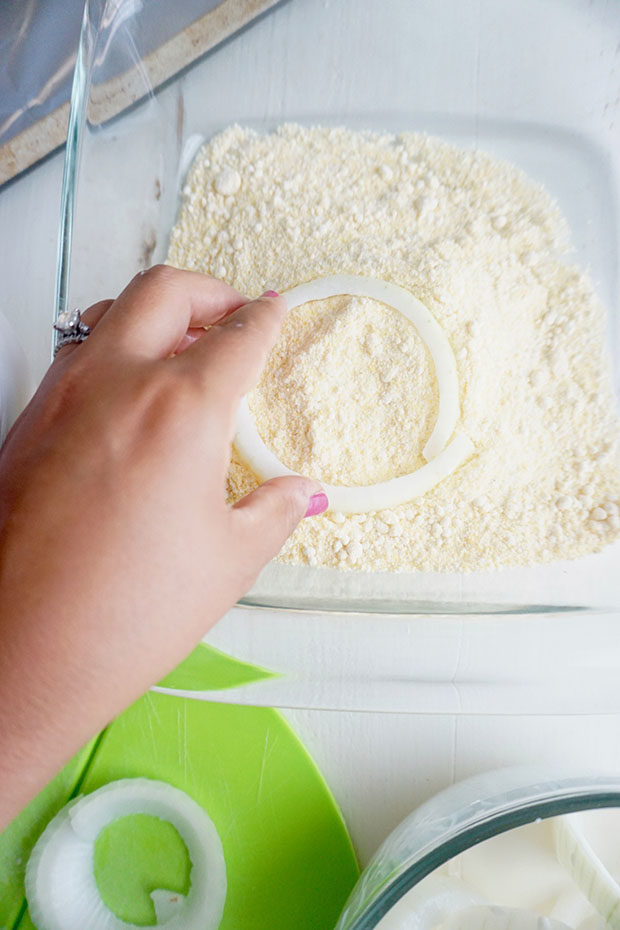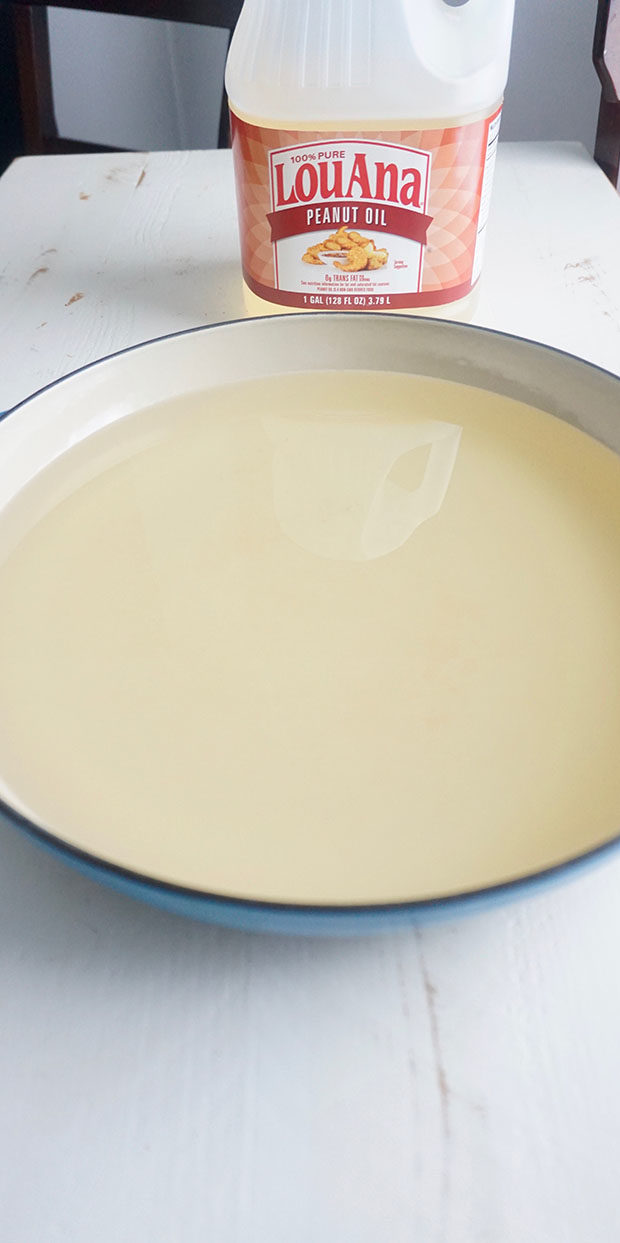 It was great. But, now I know I can make pancake batter onion rings and I don't have to venture far to do so. Thanks to a recipe from a friend that I have now adopted as a house favorite, I make them in my own kitchen without a lot of fuss. I use buttermilk pancake batter to make the onion rings crunchy, but they also turn out fluffy, if that makes sense. A fluffy crunchy. Or a crunchy fluff. Okay, okay, I got it. It's a batter that's light and airy and crunchy. A light air crunch. Or an airy light crunch. Yes, that's the one.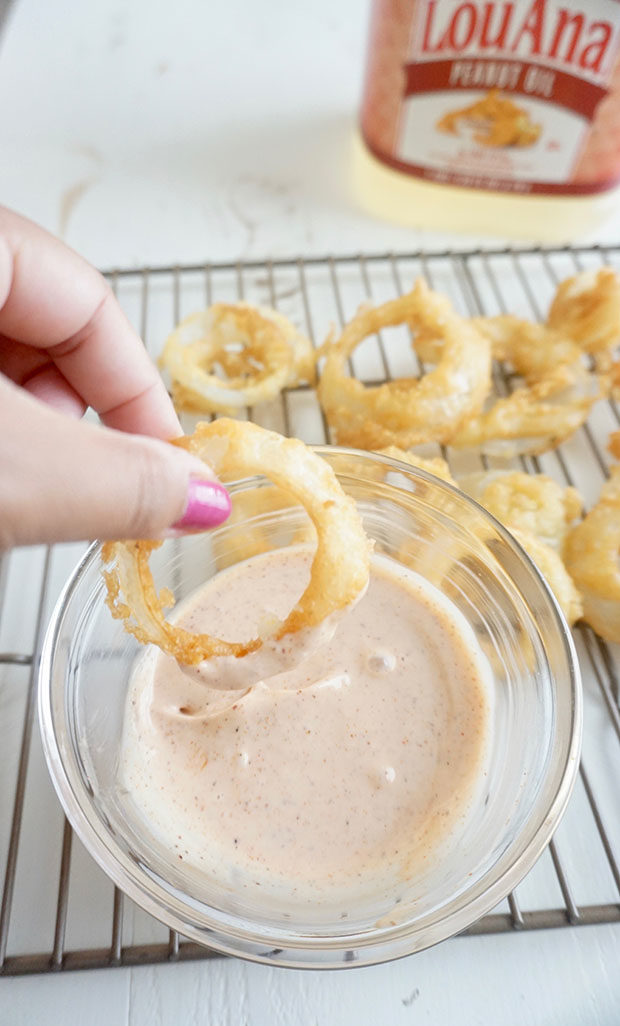 Now you have to start with large onions. Because, while maybe you don't assemble food on sticks like at the fair, onion rings aren't onion rings without some very large rings somewhere in the mix. Then, heat up your LouAna Peanut Oil [1] to 350 degrees F. I use LouAna (I purchased mine from Publix) because it's the only brand of cooking oils with a full range of high quality products to serve as the foundation of any recipe. LouAna Peanut Oil [1] is also great because it has a high smoke point, which creates a surface seal that locks the food's natural moisture, allowing the steam to cook the food from the inside out. Very important for onion rings! You want that delicate, golden crispy outside and a juicy, tasty inside. Like I said, an airy light crunch. Or was it a crunchy fluff?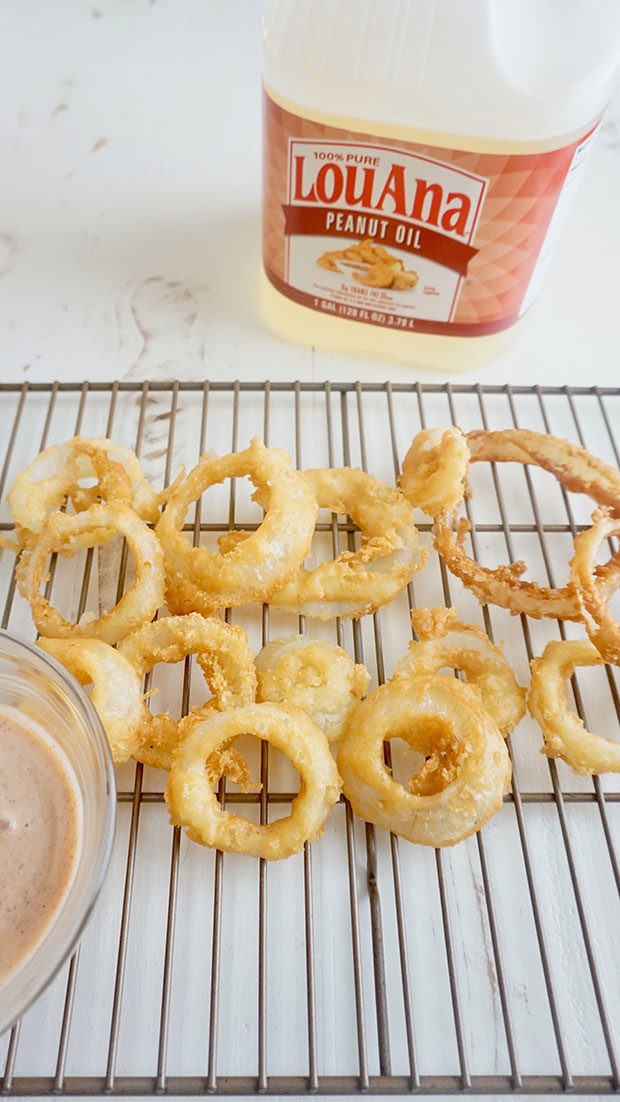 Anyway, want to hear something else about LouAna cooking oils? I love products with a background and so I'm going to share it. The story is the Lou Ana was born in Louisiana in 1820. As we know, Louisiana food is soulful and an expression of love, flavor and family. LouAna has over 14 different types of cooking oil for sautéing, deep frying or baking because they think it's important to put the best dish on the table every time. Isn't that the greatest? 🤗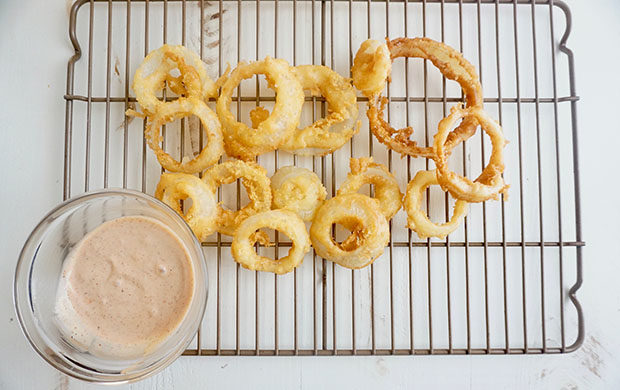 What's your favorite fair food that you'd love to create in your kitchen?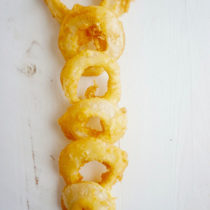 Pancake Batter Onion Rings with horseradish dipping sauce
Ingredients:
Onion Rings
2 large sweet onions, sliced into rings
2 cups whole milk
1 8.5 ounce box cornbread mix
2 cups dry buttermilk pancake mix
2 cups water
Peanut oil
Horseradish Sauce
1/3 cup mayonnaise
1/4 teaspoon sugar
1 1/2 teaspoons ketchup
Juice from 1/2 lemon
1 teaspoon horseradish
1/4 teaspoon chili powder
1/8 teaspoon paprika
Directions:
Onion Rings
Fill 3 large bowls. One with the milk, one with the cornbread mix, and one with the pancake mix stirred together with the 2 cups of water.
As onion rings are sliced, drop them in the bowl of milk to soak. Once they've all been soaking for at least a couple of minutes, dip each (one by one) into the cornbread mix to lightly cover and then into the pancake batter. As onion rings go through this process, place the rings on a tray, side by side until all rings have been battered.
Heat 2 inches of LouAna Peanut Oil to 350 degrees F. Drop a couple onion rings in at a time, making sure they are not touching. Fry on one side until brown and then flip over until the other side is lightly browned. They do not take long to cook so it's important to stay close!
Once onion rings are cooked, remove from oil and set on a paper towel-lined tray. Repeat with remaining onion rings.
Horseradish Sauce
Combine all ingredients in a small bowl and mix well. Cover and chill for at least one hour before using.
Dip and enjoy!