Bird's Nests Easter Cupcakes
This shop has been compensated by Collective Bias, Inc. and its advertiser, MARS Incorporated. All opinions are mine alone. #SweeterEaster #CollectiveBias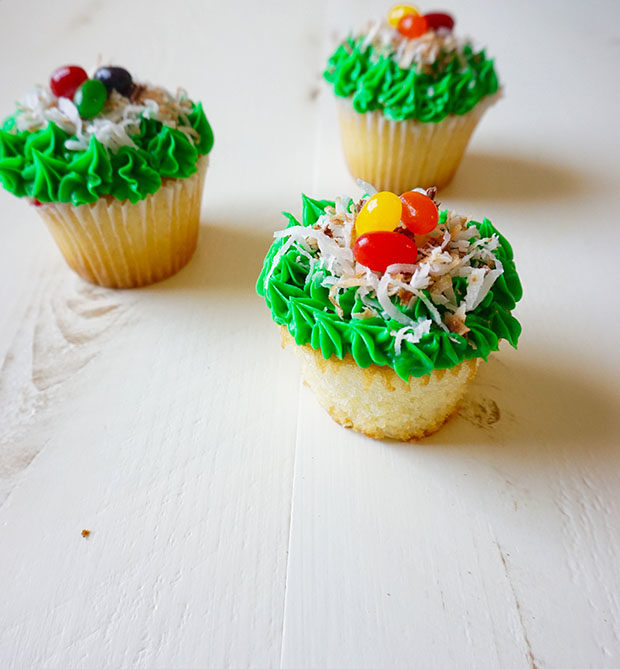 I guess I wasn't too traumatized by it since I don't remember any details, but looking back now, when do kids stop getting Easter baskets? Man, I loved those things and then they ceased to exist. Probably because as you get older you get more expensive to gift things to. At first you're happy with very inexpensive items and also candy, but as you get older you're all wanting gift cards and makeup and CDs. (I ended up asking my mom and she said my last Easter basket came when I was 16 so basically my parents rule because I'm pretty sure they could've stopped way before that and instead I had a pretty good Easter basket run.)
I loved Easter because it was always like the equivalent of getting a Christmas stocking during the springtime (except for the one unfortunate year when I found out the Easter Bunny truth). As an adult, nobody is making me Easter baskets. If they did, I would want those precious things like sleep, a vacation, more sleep, and maybe some new comfy pajamas to wear. I'd want someone to come clean my house and someone maybe to make all of my week's dinners for me. While we're at it, can I have my own manicurist?
#adultdemands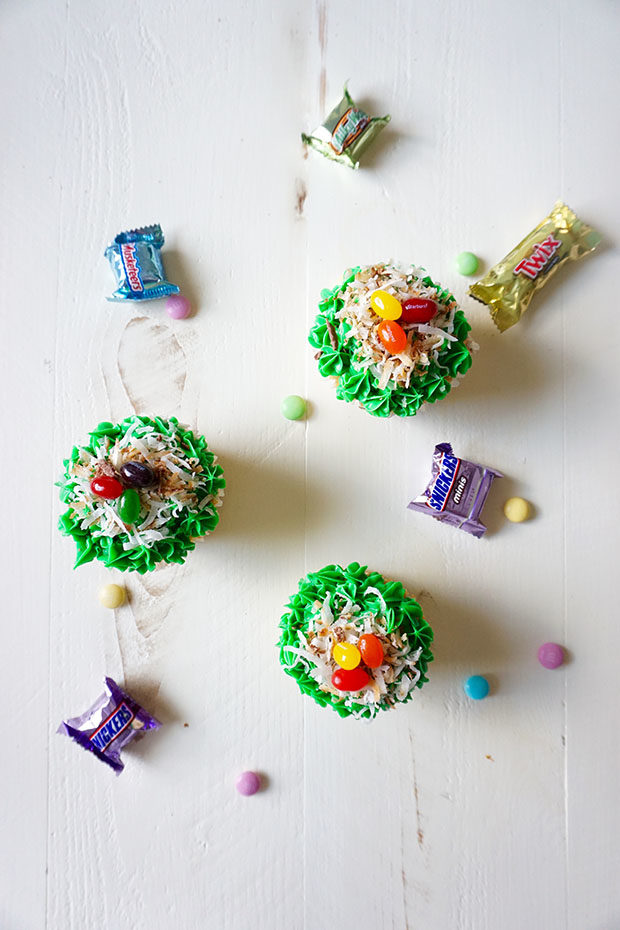 I adulted so hard the other night and spent, get ready for this, FOUR hours organizing and cleaning my pantry. To be fair, it is a walk-in pantry and so there is a lot of space to organize (which also typically means lots of space to cram food in and make a mess). If my Easter treat can be to just have someone do that for me, for free, just as good as I think I do it, then that would be awesome.
Instead, actual Easter treats will definitely suffice. You can get some inspiration from MyConfectionCorner.com [1], but I have some fun treats for you today! We're talking moist vanilla cupcakes and then, because Starburst® Jelly Beans are the best Easter candy ever, those go on top of piped green frosting and toasted shredded coconut and bits of chocolate bar. We're making bird's nest Easter egg cupcakes!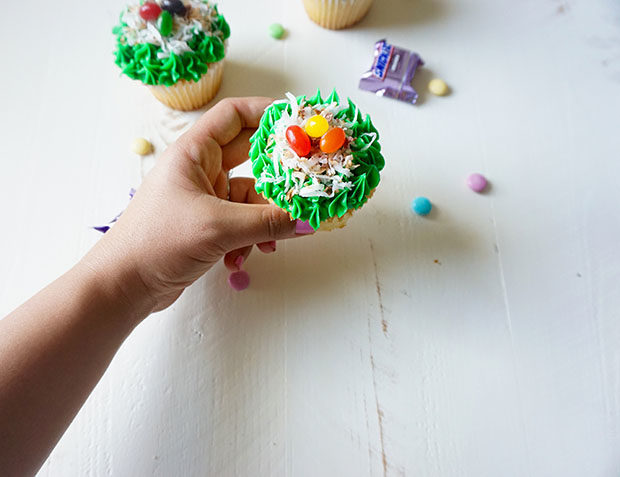 Now, I have a real deal question for you. Do you have some Pinterest fails in your repertoire? (Rhetorical question because everyone does.) But, what would you do if I told you that I'm the worst at decorating anything, especially baked goods, and I was able to make these. Hopefully you feel inspired to try for yourself. Walmart has everything you could need to make sure your Easter treats come out looking great, including icing in a can (think: the look of the canned cheese spray) that comes with piping tops. All you have to do is select the look you want and get all creative with your frosting.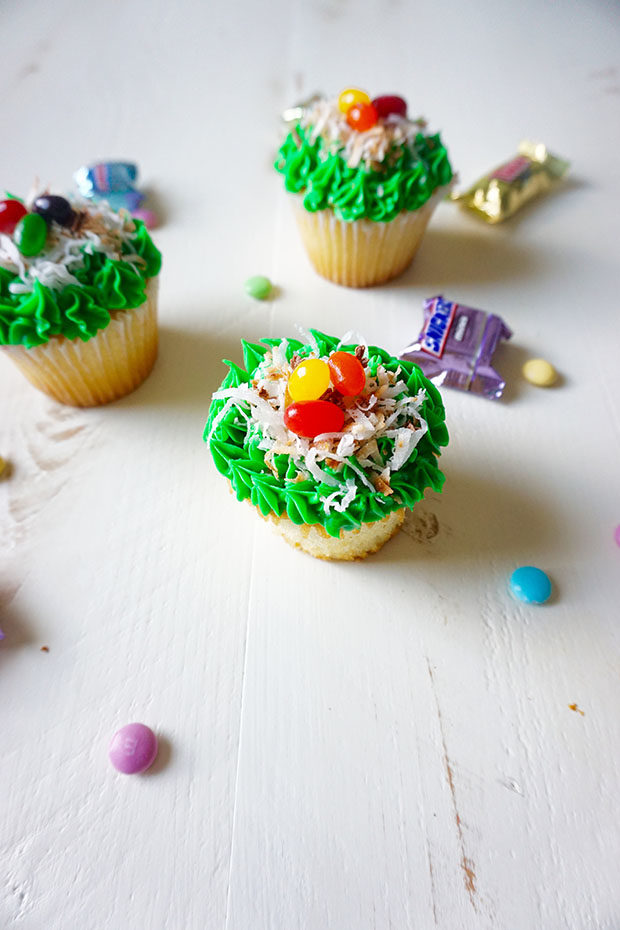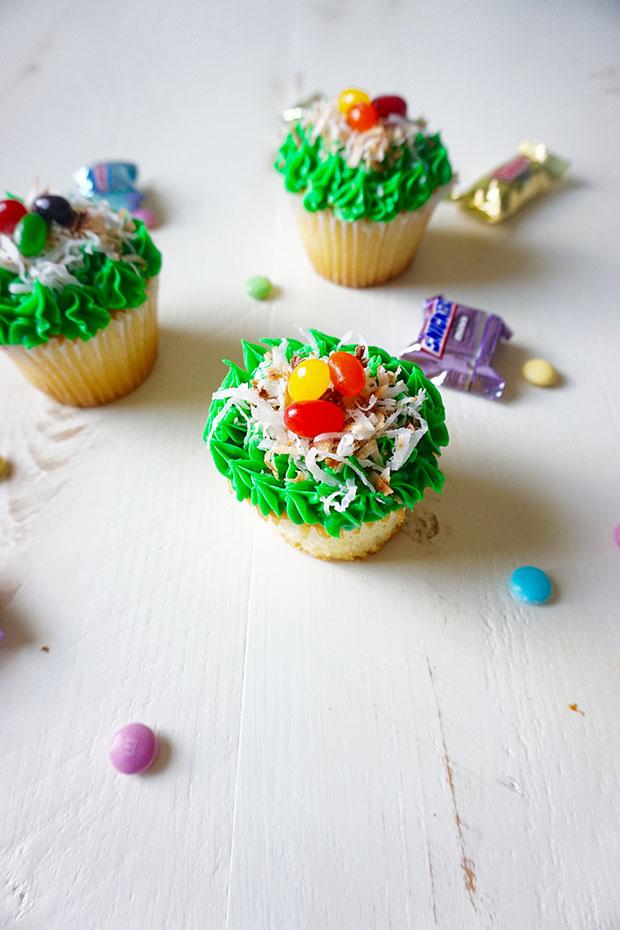 You'll have to pipe out every single one of the little "grass patches" around the cupcake, but it's well worth it and doesn't really take much time at all. Next, get yourself some shredded coconut (also from Walmart), making sure to not just pour the contents of the bag straight into your mouth OMG it's all so good, and toast them up a little in a pan on the stove, just until they are slightly browned. Ta-Da, you have the beginnings of your cupcake's "nest". Once you have the toasted coconut shreds on top, make yourself some chocolate bar shavings, just for taste and a little bit of dimension, and there you have it. Your cupcake nest is all ready for baby bird Starburst® Jelly Beans "eggs".
I was able to make the decorations for six cupcakes in less than 10 minutes so go ahead and HOP to it 😂😉 Oh, I crack myself up.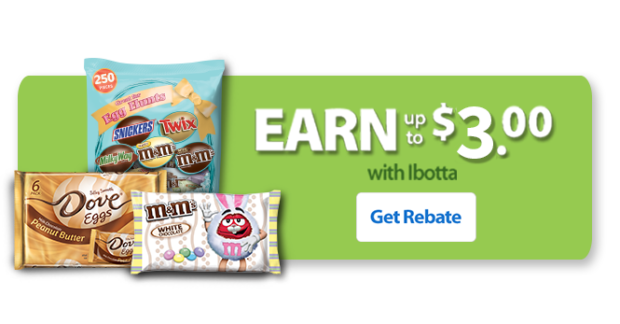 [2]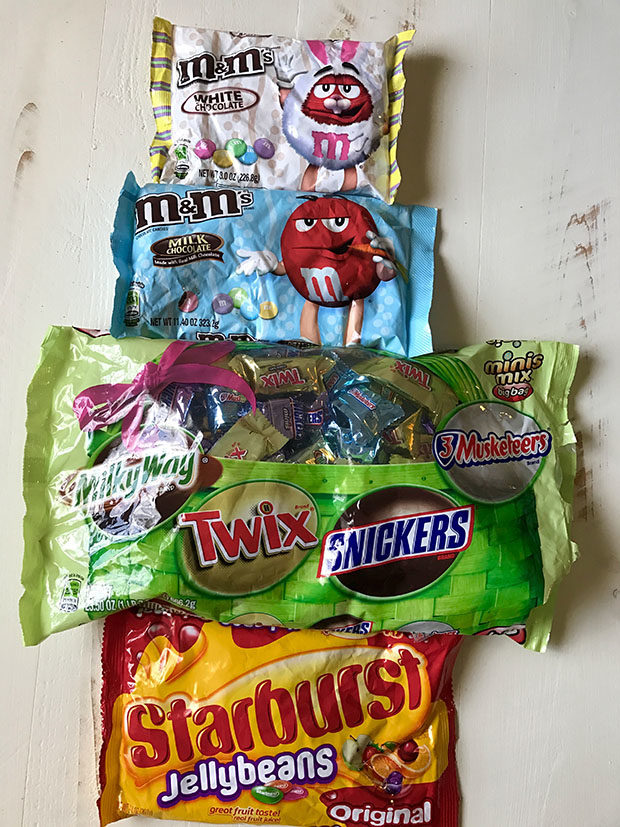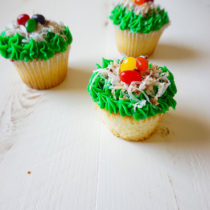 Bird's Nests Easter Cupcakes
Ingredients:
3/4 cup all-purpose flour
1/2 cup sugar
3/4 tsp baking powder
1/2 tsp vanilla extract
1/4 tsp salt
1 egg
1/4 cup milk
1/4 cup softened unsalted butter
1/3 cup shredded coconut, toasted
18 Starburst® Jelly Beans, 3 per cupcake topping
Green icing from a can with piping options
2 tablespoons shaved chocolate
Directions:
Heat oven to 375* F. Line a muffin tin with 6 paper liners.
In the bowl of an electric mixer whisk together flour, sugar, baking powder, vanilla extract and salt. Add egg and milk. Beat on medium for 2 minutes. Add butter and beat on low medium-high speed for 2 minutes. Scrape down bowl and beat on low speed for 30 seconds.
Equally fill muffin cups and bake for approximately 15 minutes or until toothpick inserted in the middle comes out clean. Cool in pan for 10 minutes. Transfer to a wire rack and cool completely.
Once cooled, top each cupcake with piped green frosting. I do this around the outside of the cupcake and work my way in. Top with toasted shredded coconut, shaved chocolate and Starburst® Jelly Beans.