7UP® Nothin' Bundt Net Cake
This shop has been compensated by Collective Bias, Inc. and its advertiser. All opinions are mine alone. #JustAdd7UP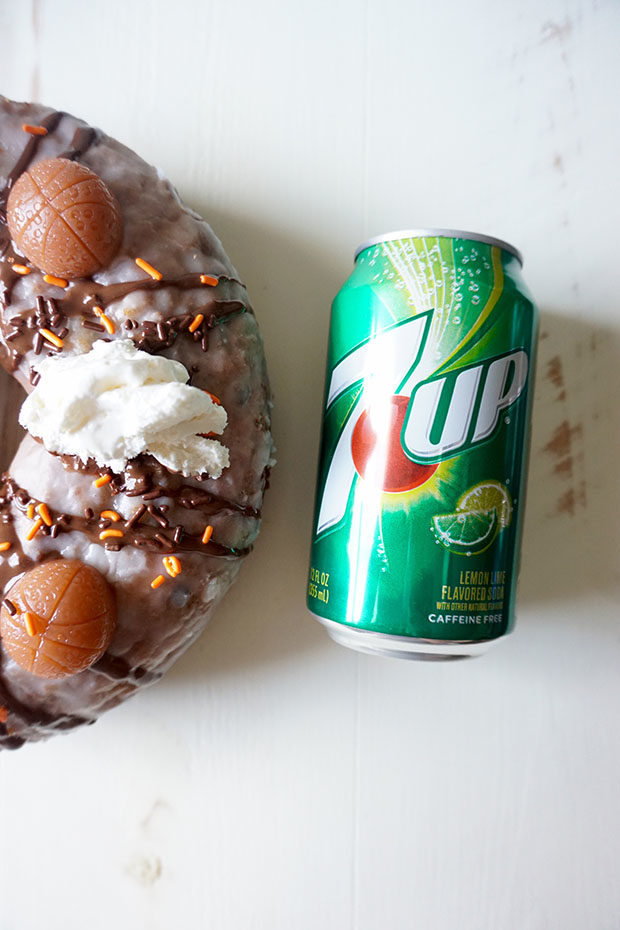 I started a new job in November working for a university that cares very much about basketball. Although I'm not the best at basketball rules or knowing the names of all players, working here improves me in these areas. March isn't just for nice, spring weather. It's basketball finals and, for some, it's March's sole purpose.
It's hard to not get excited for great sports right alongside everyone else. The high scores, the squeaky shoes, the slam dunks. And there I am cheering and all, "Let's eat!"
With any finals series or big game, I can be found in the kitchen making a dip or a drink or, as I'm featuring today, a dessert! By the way, 7UP® is so versatile, I've used the drink in all of the above, including today's recipe.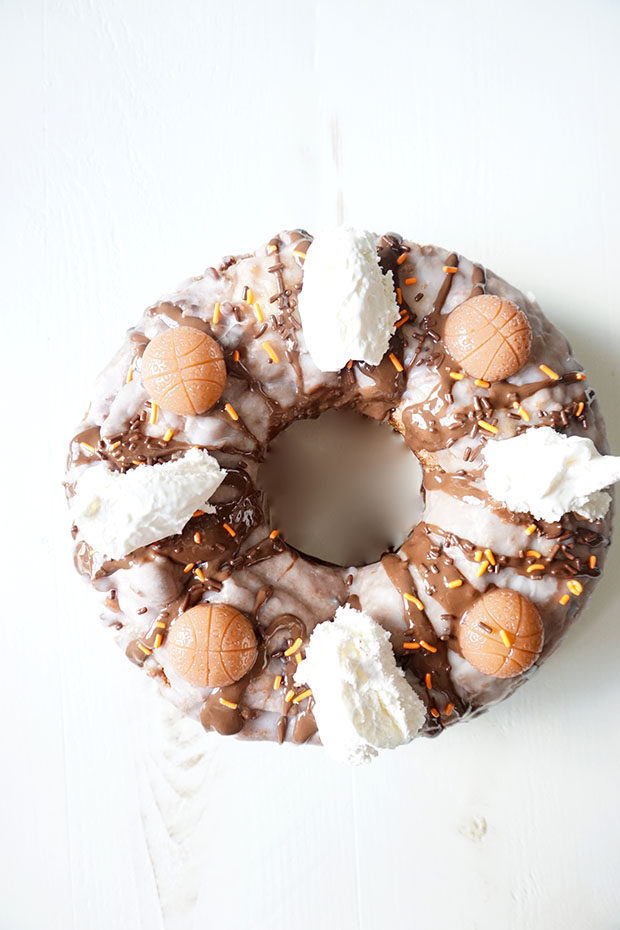 Have you ever tried a soda cake before? I don't know how I thought the carbonation would affect the cake, but I certainly didn't think it would make the cake extraordinarily moist. Look at 7UP helping me learn things. To the cake you then add lime extract, some chocolate sauce, sprinkles (or do you call them jimmies?) and you have a cake that is perfect to settle in and watch the game with.
Oh, and don't forget the whipped cream. (Never forget the whipped cream.)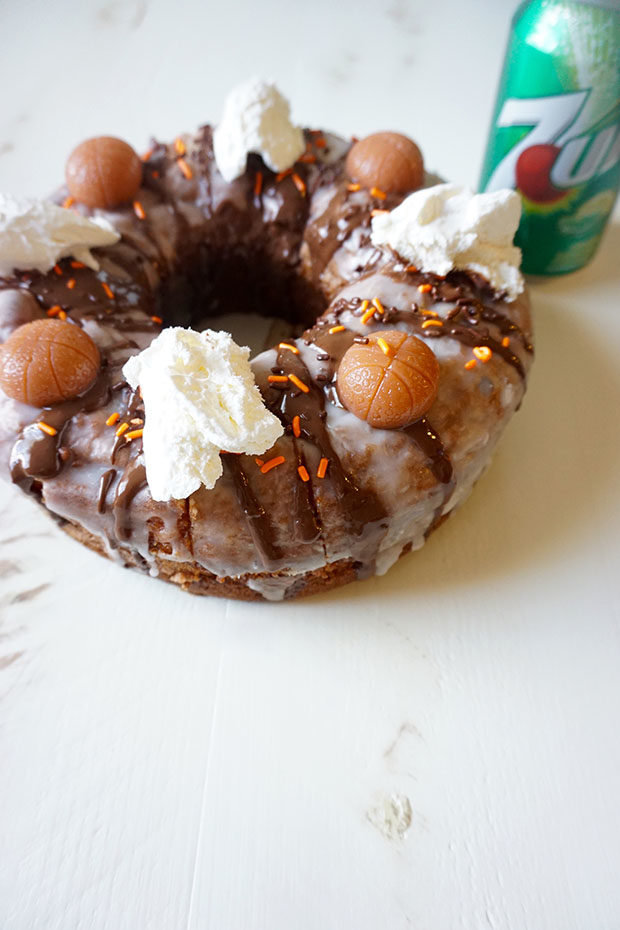 So this 7UP Nothin' Bundt Net Cake is not only delicious, it's pretty! It's a great centerpiece for your basketball game party (do you SEE the decorative basketballs???) and can sit among more foods, games, people. By the way, I purchased everything needed for this cake from Walmart.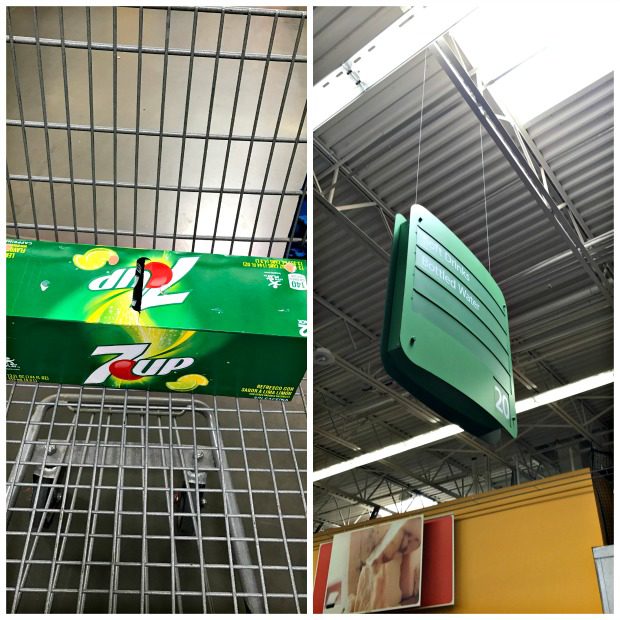 Max and I went together to shop for the ingredients and he helped me put everything into the cart. He also kept reaching behind him into the basket and trying to pull everything back out again and onto the floor. I guess in his mind the cart of nothin' but net too, he'll do what he wants. 😉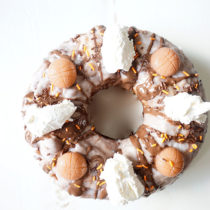 7UP® Nothin' Bundt Net Cake
Ingredients:
Cake
3 cups granulated sugar

1 ½ cups unsalted butter, room temperature

5 eggs

3 cups all-purpose flour

2 tablespoons lime extract

1 cup 7UP
Icing
1 cup powdered sugar

¼ cup whole milk

½ teaspoon lime extract
Toppings
Directions:
Preheat oven to 325 degrees F. Grease your bundt pan.

In the bowl of an electric mixer, cream together sugar and butter until smooth. Add eggs one at a time. Add in lime extract and beat more to combine into batter.

Add flour to the batter, ⅓ at a time, and beat on medium speed until completely combined. Slowly stir in the 7UP. Pour batter into prepared pan. Bake for 1 hour and 20 minutes, or until a toothpick inserted in the cake comes out clean. While cake is baking, make the glaze.

To make the glaze, combine the powdered sugar, milk and extract in a bowl. Using a fork, whisk all together until combined.

Remove cake from oven and turn over onto a cooling rack positioned on a baking sheet or another surface that's easy to clean. Immediately pour the glaze over the cake to make sure it adheres. Top with chocolate sauce, whipped cream, basketball gummy candy and sprinkles.