National Molasses Bar Day | Molasses Brownie Bars with Sweet Frosting
It's National Molasses Bar Day!
What is a Molasses Bar? Well, hell if I know. I had to do some research for this recipe. I figured it was exactly what it is, but I wasn't completely sure. Turns out, I really like Molasses Bars. Bonus that they are so easy to make.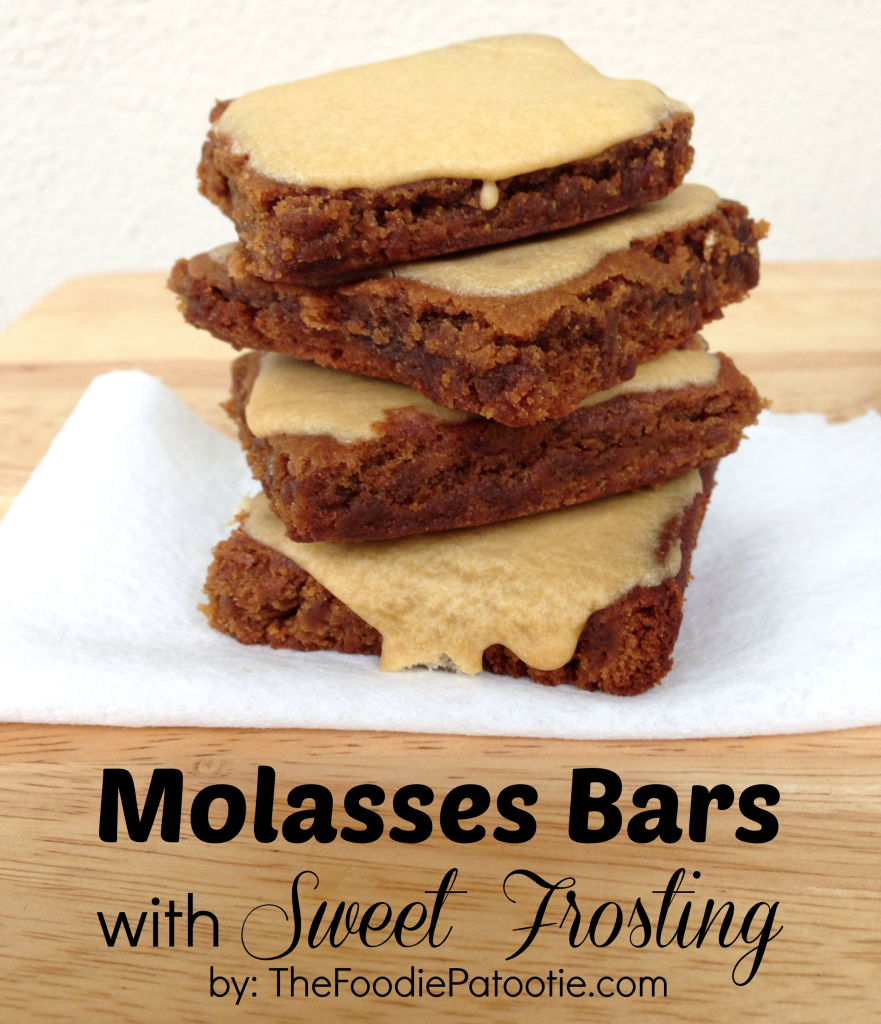 The Molasses Bar is kind of like a maple syrup brownie. It's chewy, sweet, and the frosting has molasses in it too, making a dish that pretty much punches your mouth with an awesome fist. POW!
I don't know what just happened there.
Basically, I ate these bars for dessert and also breakfast, then a snack. I'm going to be giving some of these to a friend because if I have them in the house, I'll eat way too much. #nocontrol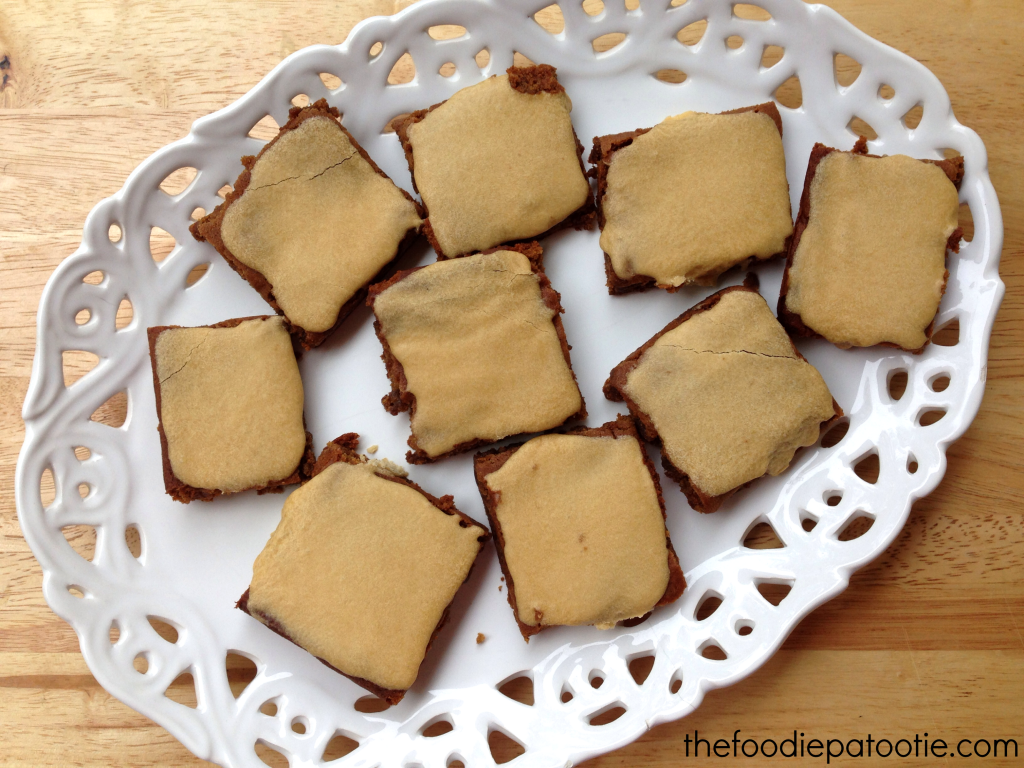 National Molasses Bar Day | Molasses Brownie Bars with Sweet Frosting
Recipe Type: Dessert
Author:
Prep time:
Cook time:
Total time:
Serves: 32
Ingredients
[b]Molasses Bars[/b]
2 cups brown sugar
1 cup butter, softened
4 cups flour
2 tsp cinnamon
1 tsp baking powder
1 tsp baking soda
1/2 tsp nutmeg
1/2 tsp salt
1/4 tsp cloves
2/3 cup molasses
2 large eggs
1 tsp vanilla extract
[b]Frosting[/b]
2 tbsp unsalted butter, softened
1 cup confectioners' sugar
2 tbsp water
1 tbsp molasses
Instructions
[b]Molasses Bars[/b]
Preheat oven to 350*F.
Grease and flour a baking sheet.
Beat together butter and brown sugar. Add molasses, egg and vanilla extract, mixing to combine.
In a large bowl, whisk together the rest of the dry ingredients. Add to molasses mixture in 1/3 increments and continue to beat to combine, scraping down the sides of the bowl.
Once fully combined and smooth, pour mixture onto baking sheet and spread evenly to the edges.
Cook for 18-20 minutes, or until an inserted toothpick comes out clean. Remove from oven and set aside to cool.
[b]Frosting[/b]
Beat butter and sugar on medium until smooth. Add water and molasses, continuing to mix until all incorporated.
Smooth over molasses bars.
Tomorrow: National Bagels & Lox Day; National Pizza Pie Day
Leave a Comment