National Macaroon Day | Coconut Macaroons
It's National Macaroon Day so let's discuss them, shall we?
The coconut macaroons below are macaroons. Those little delicate French cookies with the creamy filling that are supposedly really temperamental and thus hard to make are macarons. Two different cookies, two different tastes, textures, everything.
I would actually prefer macarons to macaroons, and maybe I would've made them anyway and explained why I was doing so on National Macaroon Day, but my patience at the time of planning couldn't withstand a potential failed attempt at getting macaron feet to form and having to start from scratch with the original food celebration of the day. There isn't a National Macaron Day, but I will make them!…one day.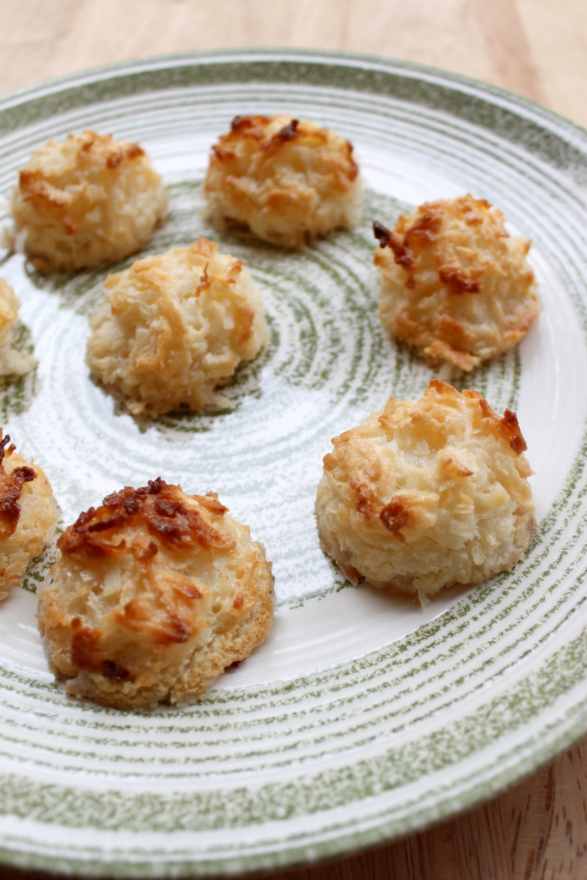 With my decision made, coconut macaroons it is! Turns out, it's fairly easy to forget about the oh so wonderful french macarons when you have something as gooey and delicious as these lovelies.
While coconut isn't a real favorite of mine, there was something about these cookies that made me continue to eat them. I must've gained 5 pounds just from these bite-size sweets. Sigh…the life of a food blogger.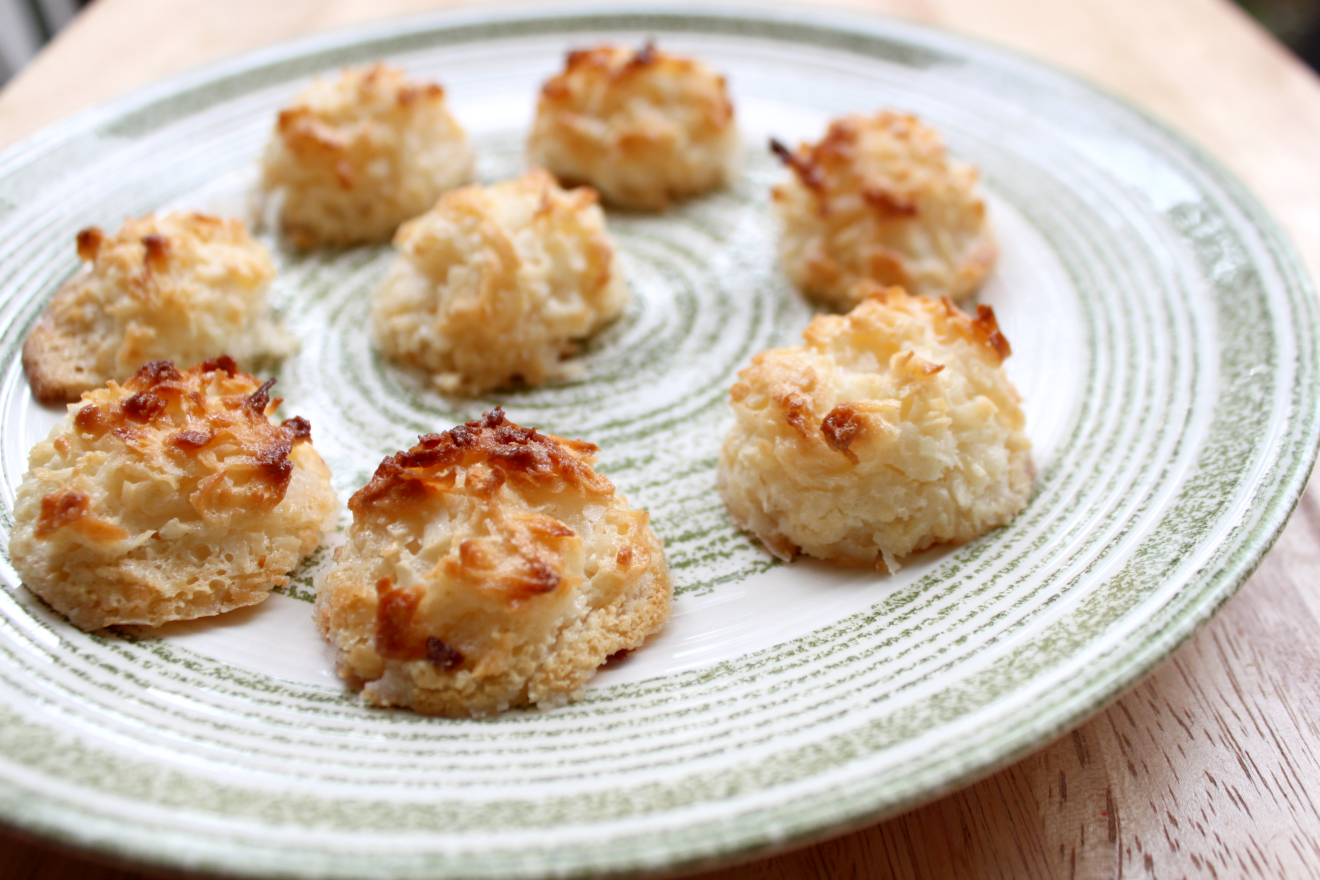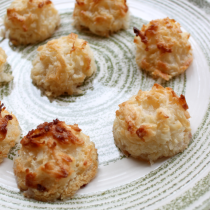 Coconut Macaroons
Ingredients:
14 ounces sweetened shredded coconut
14 ounces sweetened condensed milk
1 teaspoon pure vanilla extract
2 extra-large egg whites, at room temperature
1/4 teaspoon kosher salt
Directions:
Preheat the oven to 325 degrees F.
Combine the coconut, condensed milk, and vanilla in a large bowl. Whip the egg whites and salt on high speed in the bowl of an electric mixer fitted with the whisk attachment until they make medium-firm peaks. Carefully fold the egg whites into the coconut mixture.
Drop the batter onto sheet pans lined with parchment paper in 2 teaspoon increments. Bake for 25 to 30 minutes, until golden brown. Cool and serve.
2 Responses to "National Macaroon Day | Coconut Macaroons"

Leave a Comment