National Crab Meat Newburg Day | Crab Newburg Chowder
Oh boy! National Crab Meat Newburg Day also means it's DRIVING TO NEW ORLEANS DAY too! That's right – at noon today I'll be on my way to New Orleans which I'm more than excited about. We have Megan's wedding, but also many plans for food and walking around the city, checking out the shops and different sights.
Have you ever been to New Orleans? Tell me what to do and where to go in the comments!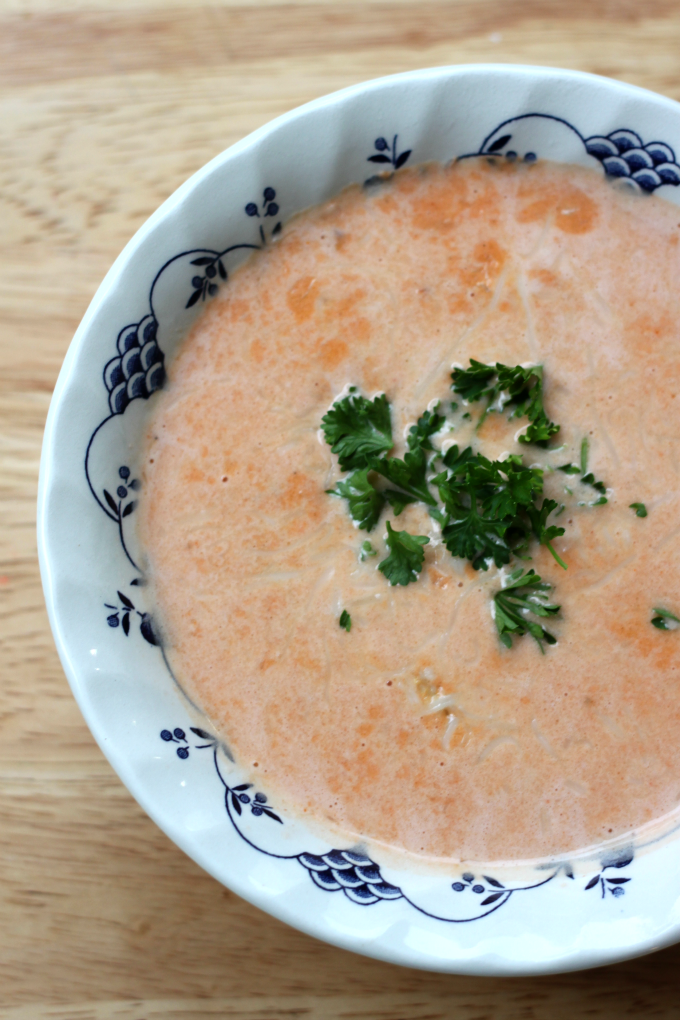 So, National Crab Meat Newburg Day. Let's begin, shall we? Well, I know crab meat newburg is about crab and dry sherry. I kept it simple with only the addition of a couple of ingredients plus Parmesan cheese and some fresh parsley.
It's creamy, it's rich, it's a great chowder, if I may say so myself. Enjoy!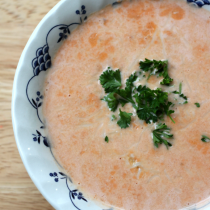 Crab Newburg Chowder
Ingredients:
1/4 cup salted butter
8 ounces crab claw meat
16 ounces heavy whipping cream
1/4 tsp black pepper
2 Tbsp tomato paste
2 Tbsp dry sherry
2 Tbsp freshly shredded Parmesan cheese, plus more for garnish
Fresh parsley, for garnish
Directions:
Melt butter in a skillet over medium heat. Add in crab claw meat and cook until all butter has been absorbed by the crab meat, 2-5 minutes.
Add in the heavy whipping cream, black pepper, tomato paste, dry sherry, and 1 tablespoon of the parmesan cheese. Cook another 5-10 minutes, or until heated throughout and parmesan cheese melted, all flavors combined, and slightly thickened.
Garnish with more parmesan cheese and fresh parsley.
Tomorrow: National Pancake Day 
Leave a Comment