National Corned Beef & Cabbage Day | Corned Beef & Cabbage Sandwiches
Happy St. Patrick's Day, everyone! Are you planning on drinking green beer or partying like a rockstar on a Monday? Well, I plan on eating this for leftovers. It's also National Corned Beef & Cabbage Day, which seemed totally fitting, until I heard that the Irish don't even eat Corned Beef. I heard they eat a ham hock instead. Yay or nay? What have you heard?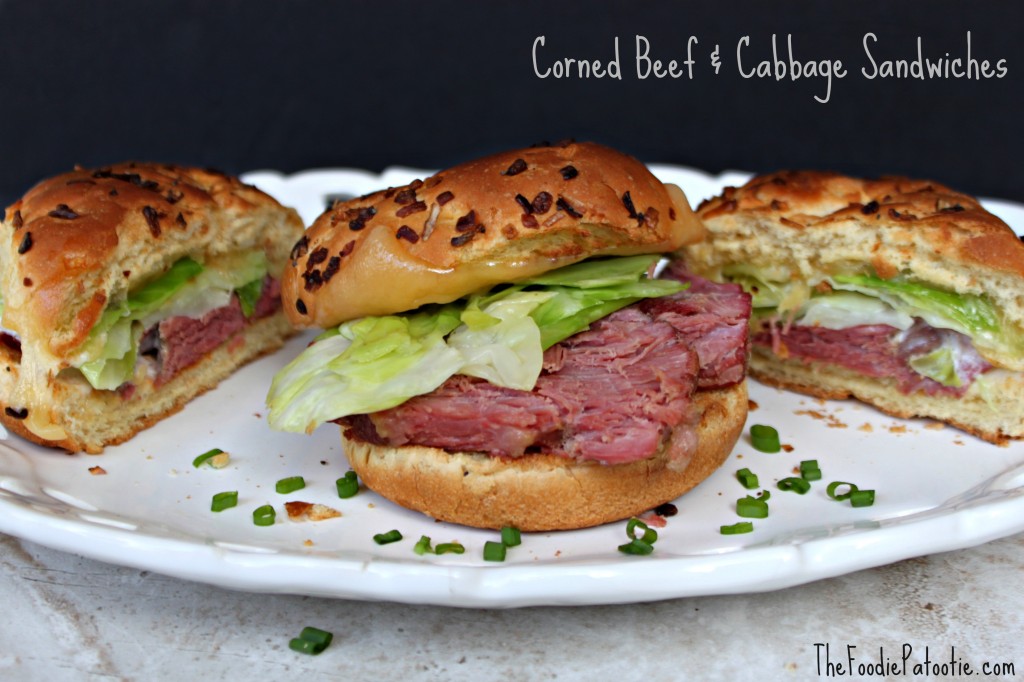 Anyway, I love corned beef hash. I've even been known- get ready for this- to eat the stuff out of a can and over white rice. It's a guilty pleasure of mine that I actually am quite guilty about, unlike the "guilty pleasure" I have of the Real Housewives show. I'll readily admit my love of Real Housewives and how I wish I could just talk to someone all day long about all the dramaz. But enough about guilty, or not so guilty, pleasures. Let's talk about these sandwiches I made for this food holiday and how I fell in love.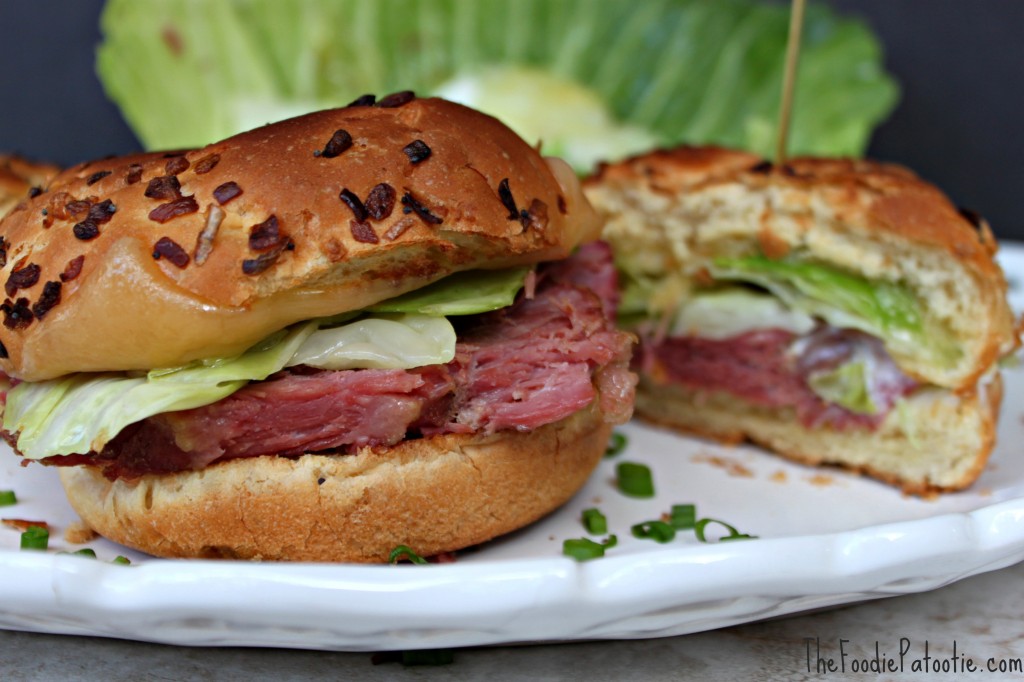 They were pretty simple, but each part of this sandwich did work to make it into this cohesive, perfect meal. I love sautéed cabbage and that slight crunch it provides. The corned beef brisket had a wonderful flavor and made the house smell so good (something I love). And onion rolls- well, they are just amazing, aren't they?
National Corned Beef & Cabbage Day | Corned Beef & Cabbage Sandwiches
Author:
Serves: 2
Ingredients
1 1/2 pounds Corned Beef Brisket
1/8 tsp whole peppercorns
1/4 head of green cabbage, roughly chopped
2 tbsp unsalted butter
Salt and pepper, to taste
2 onion rolls, toasted
1 tbsp mayonnaise
1 tbsp white wine vinegar
Instructions
Place corned beef brisket in a large heavy pot over high heat. Add enough water to the pot to cover the beef brisket. Add the peppercorns. Once boiling, cover and low heat to simmer. Cook for 2.5-3 hours. Remove from pot, set aside, and slice after cabbage is done cooking.
Empty the brisket pot of liquid. Over medium heat, melt the butter and add the cabbage. Season with salt and pepper to taste. Saute until cabbage is tender.
In a small bowl, combine the mayonnaise and vinegar.
To assemble the sandwich, spread each roll half with the mayonnaise mixture, top with desired amount of corned beef brisket, followed by desired amount of cabbage.
Tomorrow: National Oatmeal Cookie Day
4 Responses to "National Corned Beef & Cabbage Day | Corned Beef & Cabbage Sandwiches"

Trackbacks/Pingbacks

Leave a Comment