National Cherries Jubilee Day | Cherries Jubilee
Well, well, well, it's National Cherries Jubilee Day. You may be asking, "what is this cherries jubilee you speak of" to which I answer that it's something delicious. That's all you really need to know, right?
And if the answer to my question is a no, then I'll provide you with the info that cherries jubilee is an ice cream dish with cherries and liqueur. But doesn't the word jubilee sound so fantastic? Like, I want to eat things that are called a jubilee. It just sounds happy and exciting. Truth be told, I was happy and excited when taking part in this dessert.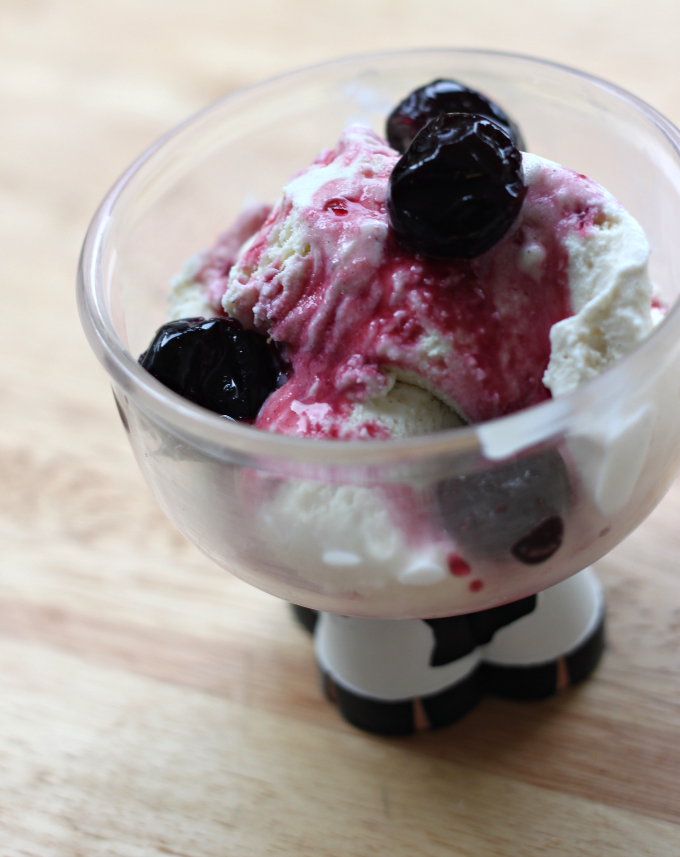 Vanilla ice cream as, well, vanilla as it can be, is one of my favorites, probably second after strawberry, and a very close second at that. And I'm talking about the true vanilla bean ice cream. So sweet, so pure. Finishing off the goods with any fun sauce or topping that's available and to your liking and you can create something entirely new. My most ordered ice cream bowl when we go out for ice cream is my favorite from childhood: vanilla ice cream with strawberries and the syrup that comes with them, and rainbow sprinkles. I love the added sweetness and the fruit (one of my nicknames when I was younger was Fruit Fly) and, of course, rainbow sprinkles just make everything prettier and thus, better.
For this food holiday, I opted out of the liqueur part of cherries jubilee and yes, I realize that now it's not technically cherries jubilee, but that's okay! Because I made my own version that was probably tastier because I tend to have a heavy hand with liqueurs that isn't always pleasant. By all means though, create your cherries jubilee with liqueur, it's probably more fun that way, although I bet you don't have these cool cow bowls
that I do. Booyah.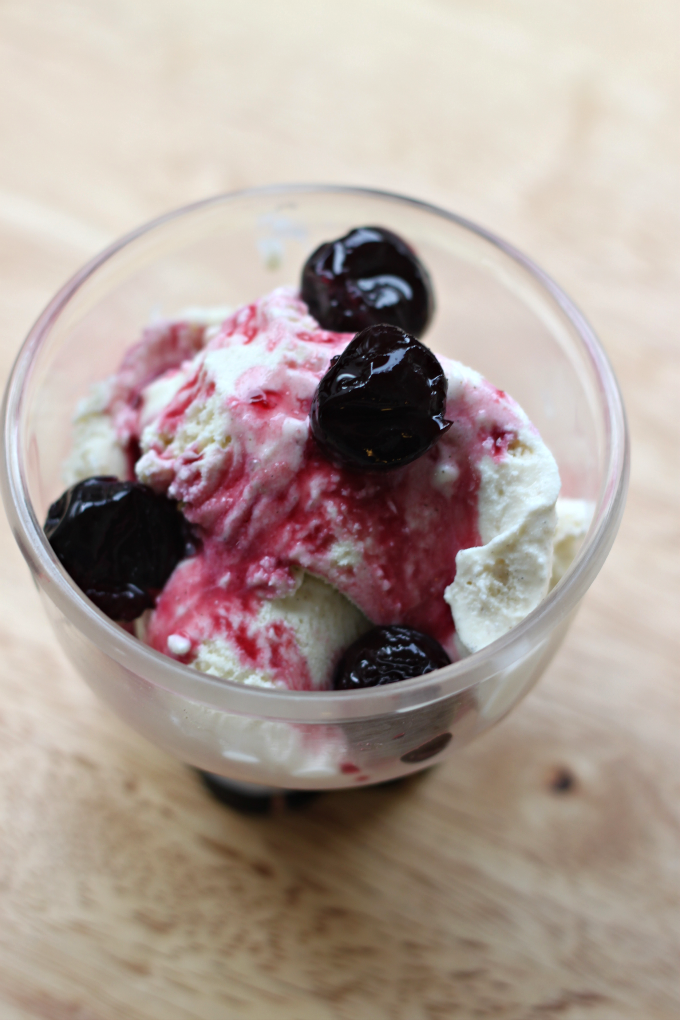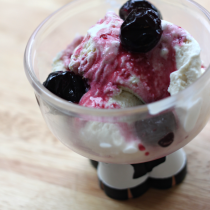 Cherries Jubilee
Ingredients:
Vanilla ice cream
1 cup frozen tart cherries
1/2 cup sugar
1/2 tsp vanilla
Directions:
In a small pot over medium heat, add the cherries, sugar, and vanilla. Stir frequently, also mashing up some of the cherries until you have both syrup and some cherries still left standing.
Divide vanilla ice cream among bowls and spoon cherry mixture over top.
Tomorrow: National Crab Newburg Day
2 Responses to "National Cherries Jubilee Day | Cherries Jubilee"

Leave a Comment