Cigar City Brewpub: Beer + Innovative Food
When I heard that Cigar City Brewing was opening a Brewpub in North Tampa on April 1, I immediately thought that it had to be an April Fools joke. After all, Cigar City Brewing has gotten so much acclaim and so many awards for their beers; how can us Tampanians be so lucky?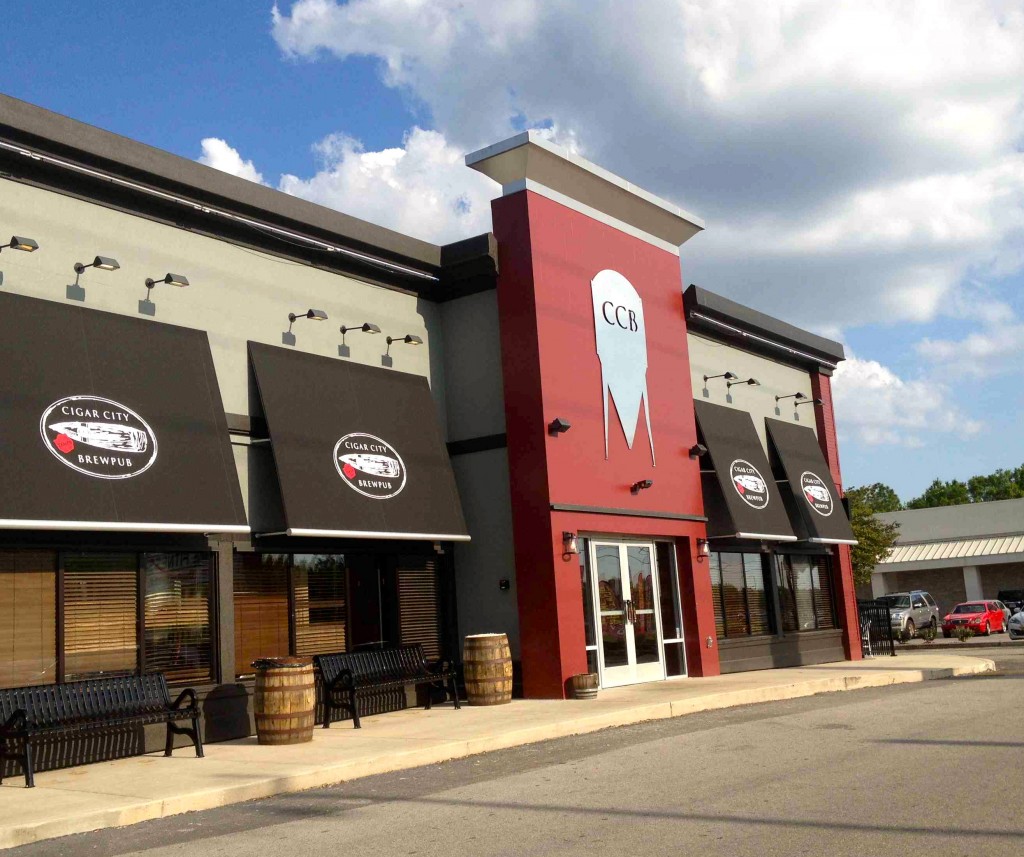 Turns out, it was no April Fools joke and the buzz for Cigar City Brewpub is unceasing. First, let's talk about décor. One would assume that a brewery making a restaurant would incorporate a certain amount of beer décor into their new place and of course, you'd be right. The extent that Cigar City Brewpub is decorated is absolutely ridiculous, in a completely awesome way.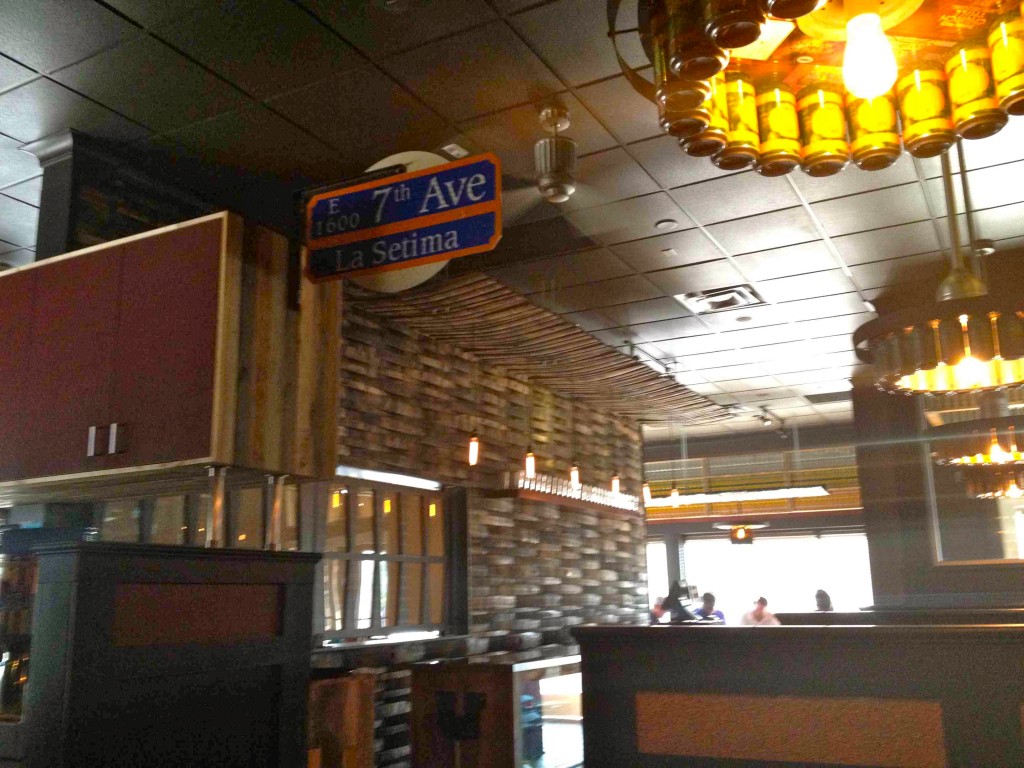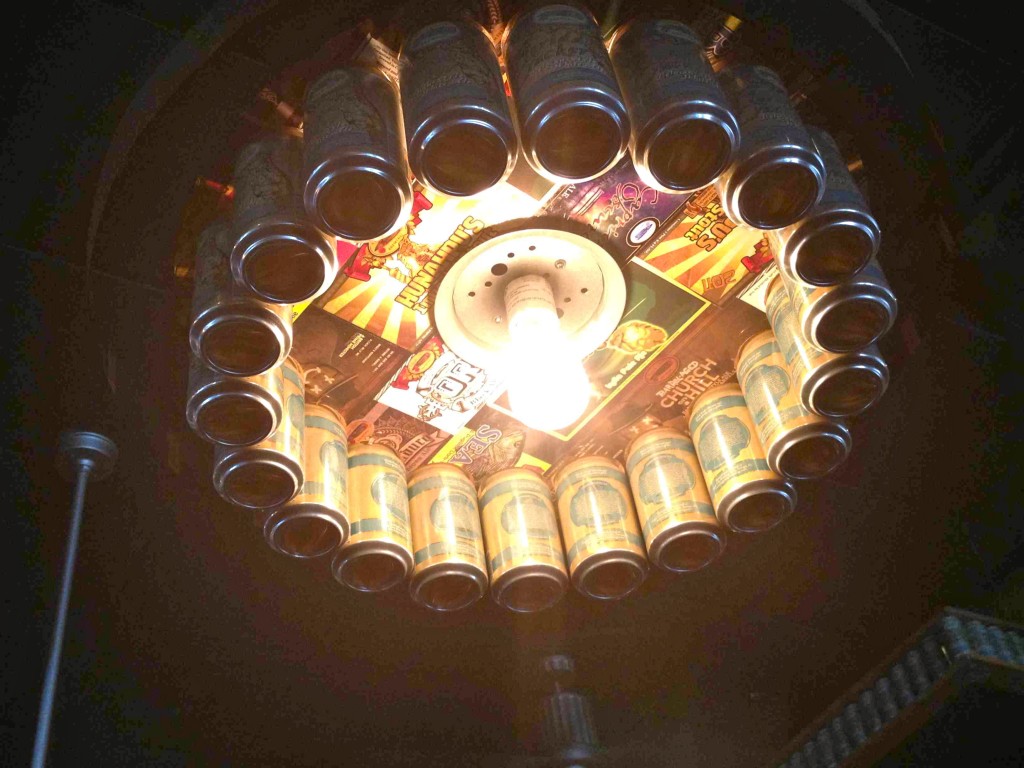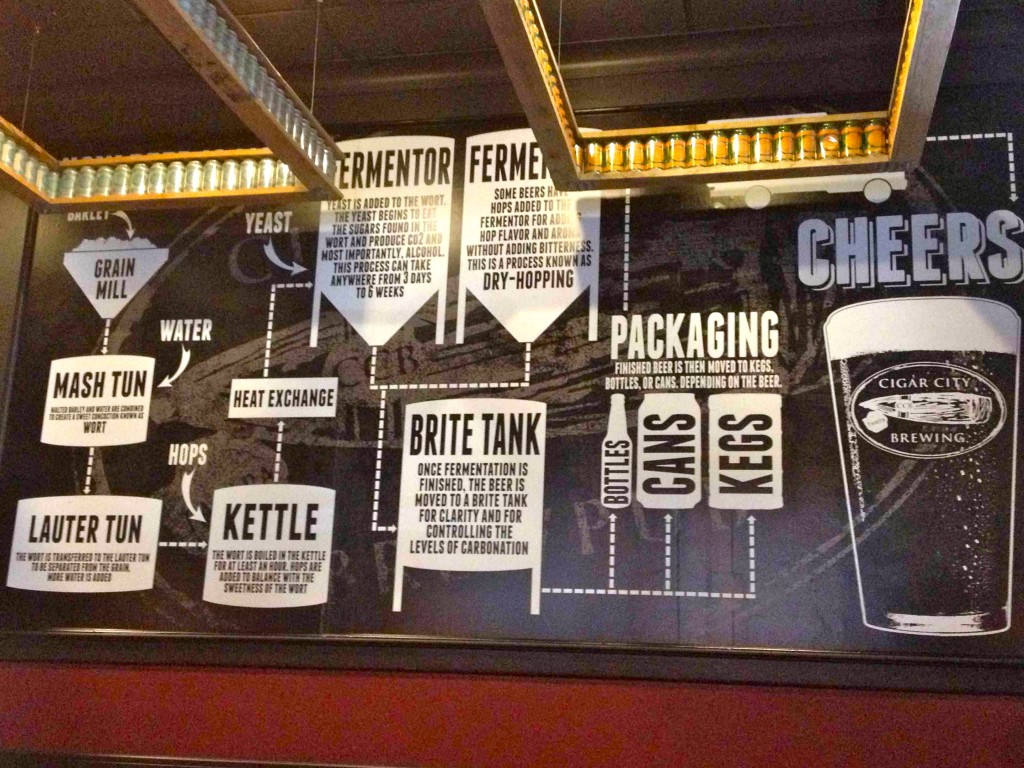 Look above to see the light fixtures made from beer cans and bottle labels, notice the artwork that spans the wall and shows the beer making and packaging process, take in the Ybor City 7th Avenue sign. Ybor City was founded by a group of cigar manufacturers and from there, plenty of cigar factories popped up and you could find retail shops and the like that catered to the cigar industry. That's how the Tampa/Ybor name of "Cigar City" was formed.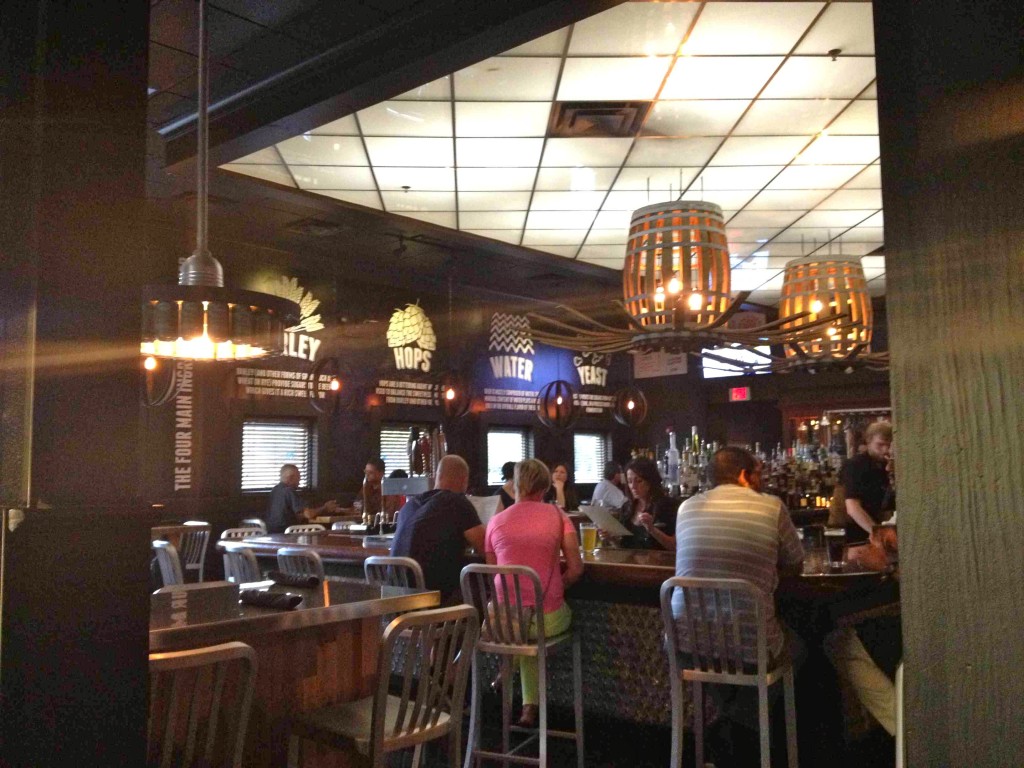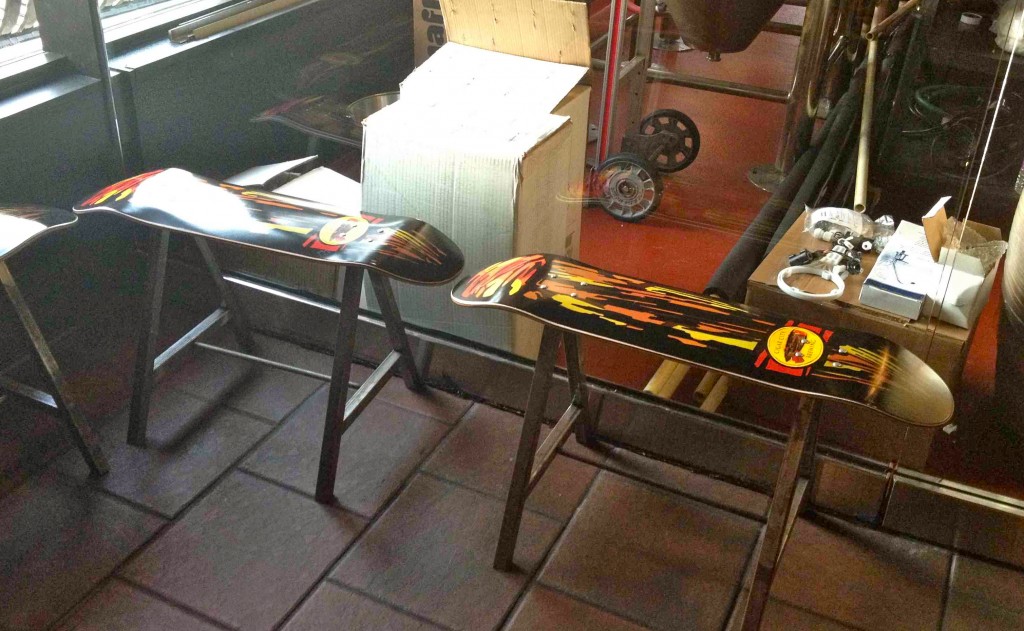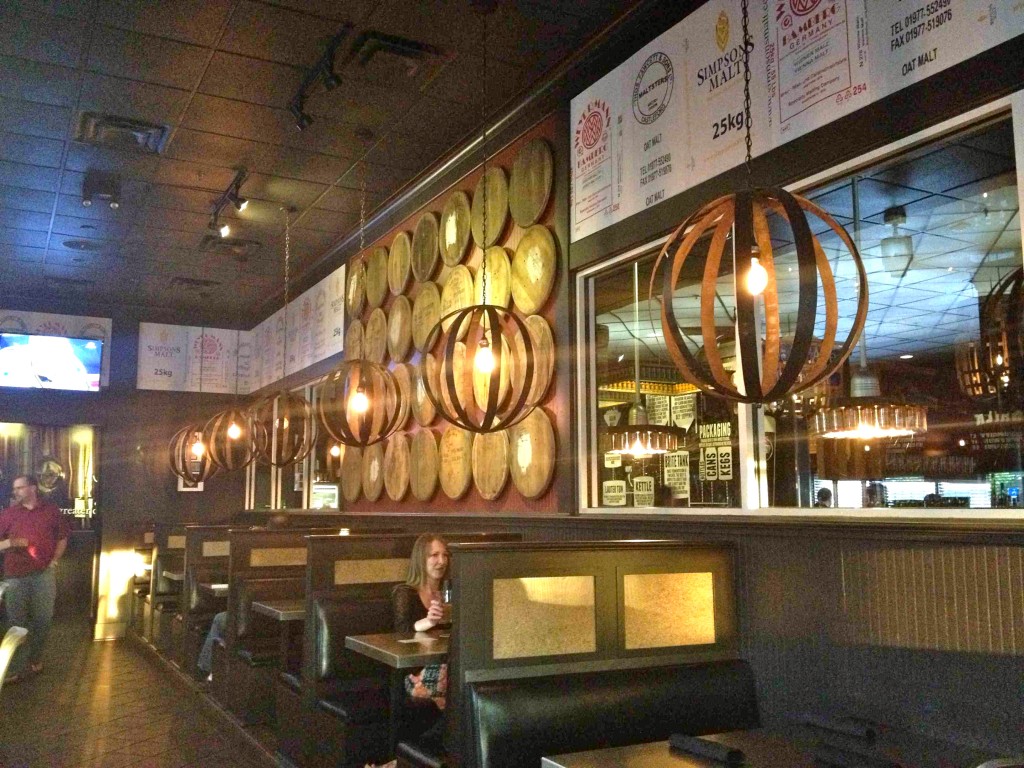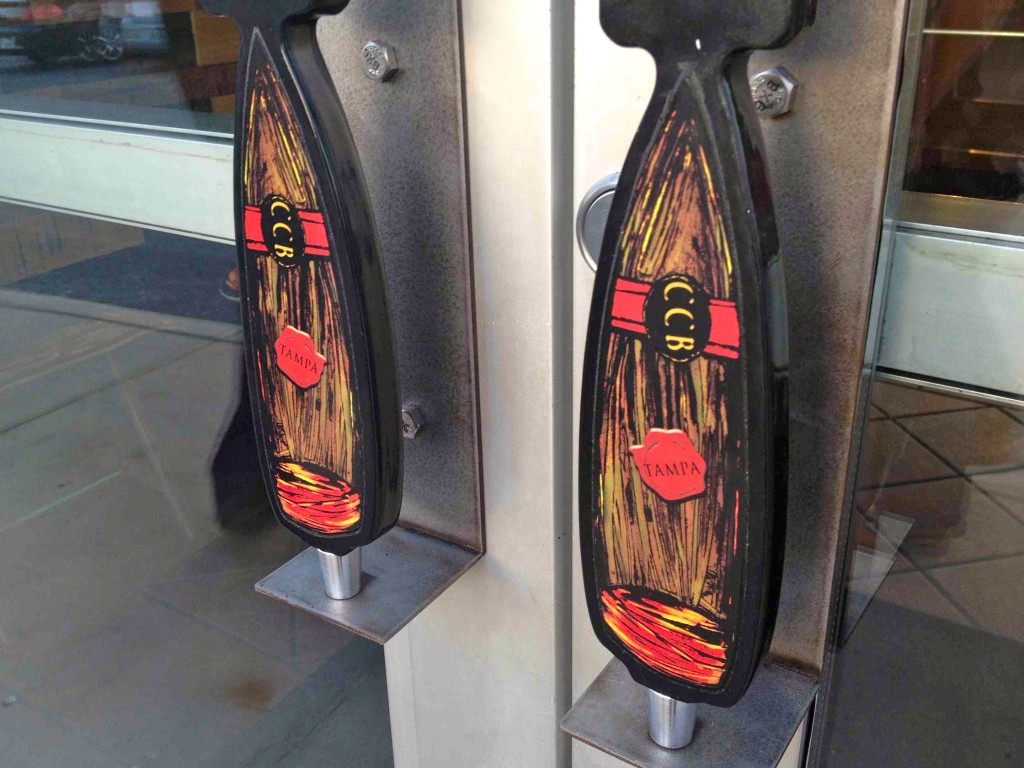 Grain can be found in the partition between booths, copper from used barrels are used for lights, bottle caps are perfectly situated into the tabletops, painted skateboards providing seats for waiting customers. Cigar City Brewpub is like a movie that you watch over and over again, only to discover something new with each view. I've visited Cigar City Brewpub twice and finding new décor that promotes the theme, I also know I'll find more on subsequent visits.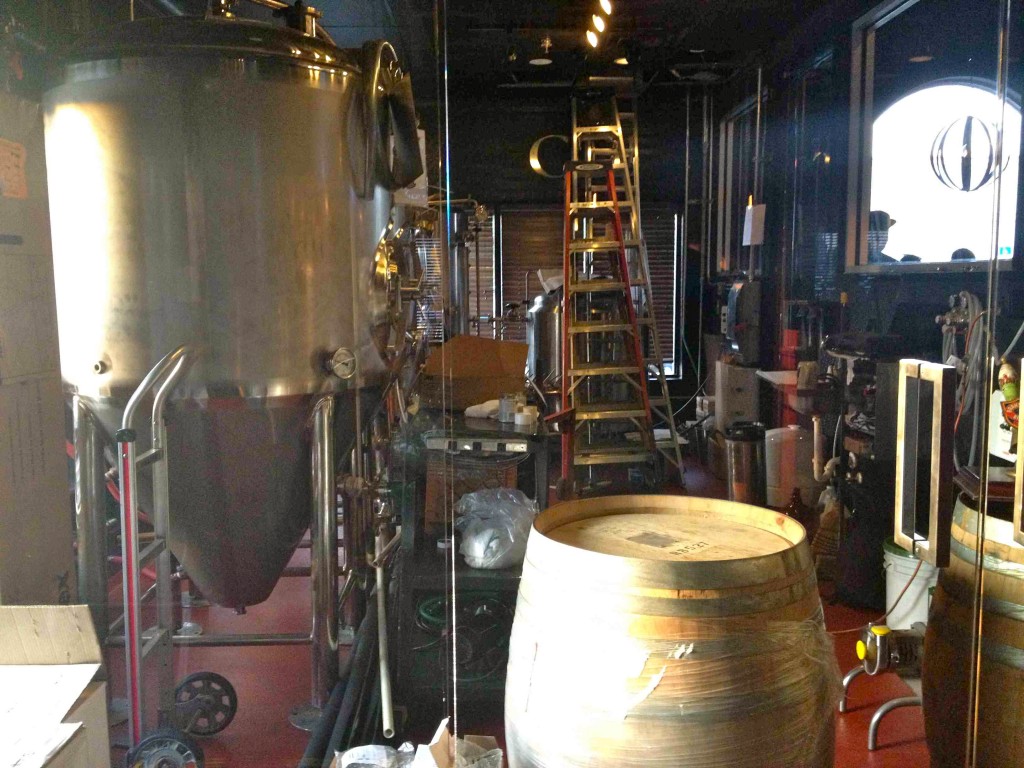 It's more than obvious that care, deliberation, creativity, and intense development went into transforming this building into Cigar City Brewpub. I would venture to guess that they had to demolish the entire interior of this building and create everything anew. I remember how that TGI Friday's was…
But, you are probably here mostly to read about the food, right? I'm going to be incredibly honest. Before going to Cigar City Brewpub, I read all of the online reviews. I do this with every restaurant I plan on visiting just because I get so excited about going and I want to know as much as possible about it. The reviews aren't the greatest ever- that's just fact, but…
What people should always, always remember when reviewing restaurants is that so many things go into running a place. Servers can have off days, items can run out, food can be less than stellar. To judge a restaurant on one visit and one visit alone (especially when that restaurant is new) is unfair, in my opinion. I visited Cigar City Brewpub twice and I'll talk about both experiences here.
Visit #1:
I walked in the restaurant not caring what anyone thought. I was going to have my own experience with which to form a personal opinion. Luckily, I was with a couple of other people so I was able to try a handful of dishes. By the way, a proper disclaimer would be to say that you shouldn't judge my food based on picture alone. It was dark inside and I'm not the best photographer in low lighting.
The Black Bean Cakes ($6) were topped with tomato escabeche and toasted cumin tzatziki. While I can certainly appreciate a savory "cake" that doesn't have any filler ingredients, I felt like these cakes were lacking in basic flavor. We were told by a server (not out own) that there isn't any salt or pepper on the tables because Chef doesn't think his dishes need them (this was not verified and could very well have just been a poorly conceptualized joke). Unfortunately, the black beans begged to differ. However, with just a sprinkle of salt, they were transformed into something entirely different. I chose to spread the tzatziki on each cake, furthering the taste. That sauce was great!
Made with Hendricks, Chambord and lemon, The Mash Paddle ($10) was strong and delicious. I'd definitely order this again, but would have to limit myself to two…and still get someone else to drive me home.
The Ropa Vieja ($17) had good flavor, and I really loved the fried plaintains, but I wish there was more juice to the meat. You know when you order Ropa Vieja and all the juices seep into the white rice? That's what I was hoping for and didn't get. With all the great restaurants in Tampa with Cuban cuisine, I hold Ropa Vieja to a certain standard. That's not to say that the Brewpub didn't take a classic dish and make it their own- they did- but I didn't absolutely love it.
Now this next one was an interesting dish. The 48 Hour Boliche ($18) is a Jackman Ranch eye of round stuffed with house made chorizo and topped with this really delicious gravy. Again, more fried plantains (I could eat them all day) and black beans and rice.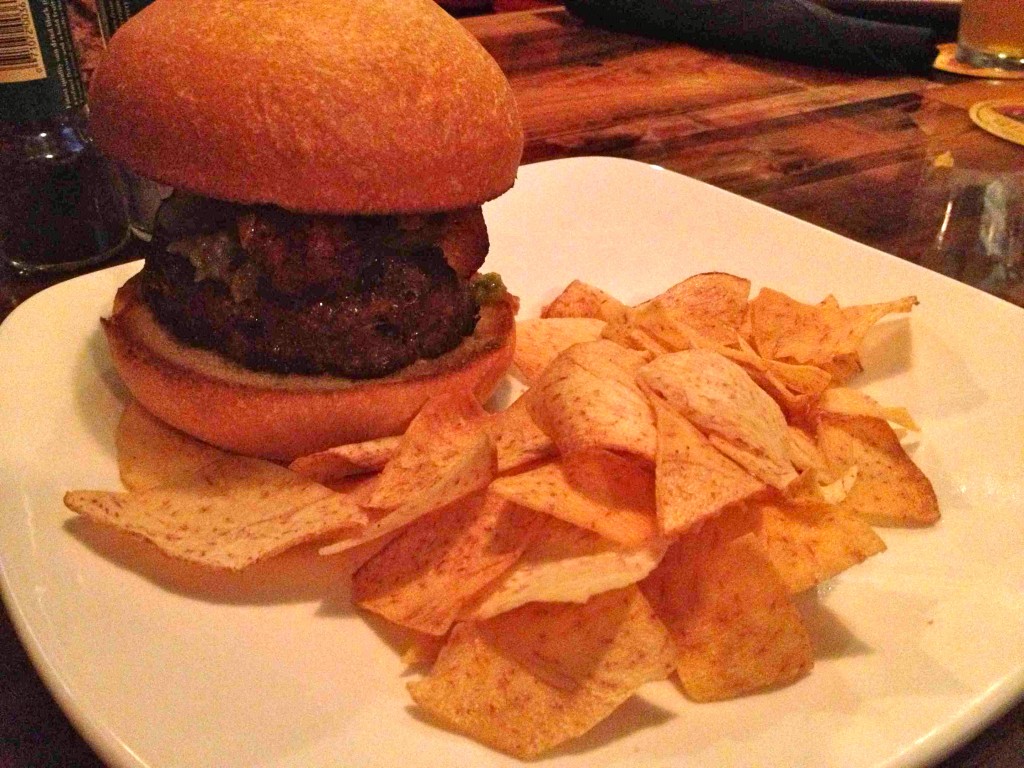 The burger ($12) was topped with sofrito, bacon, fried plantains and roasted garlic aioli, served with malanga chips. I've become a big fan of root vegetable chips. Delicately fried slices, these chips had the perfect amount of salt. The burger is one of the most innovative that I've come across. I love that CCB added this variety of toppings, but I still found myself needing more so I ordered a side of ketchup.
Visit #2
Being that I wasn't blown away by my first visit, I was confident that Cigar City Brewpub could do better. You don't get a winning review from Jeff Houck for nothing.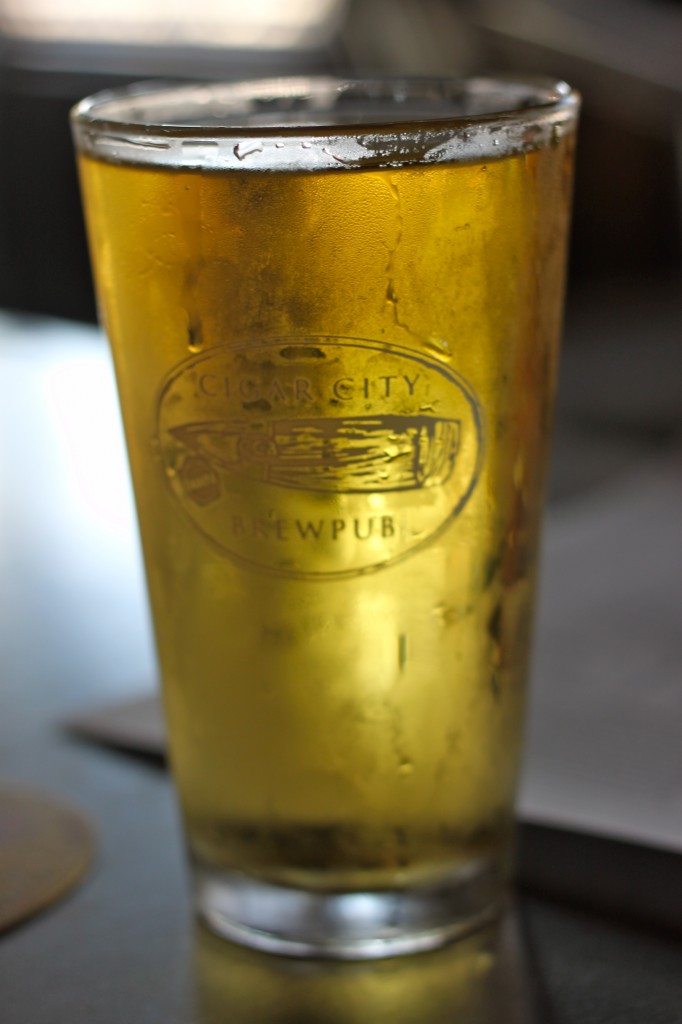 Ah, nothing like a crisp, refreshing cider. Cigar City's line up of brews is nothing to scoff at.
Can we just talk for a second about how much I love pork? Bacon would be enough said, but then you have pork chops, pork belly and these little chicharrones ($6). So crispy and salty, the squeeze of lime totally amplified the flavor. More, please!
I've mentioned my Cuban sandwich fanaticism before so it's no surprise that when Nichole mentioned ordering these eggrolls, I was completely on board.
With homemade glazed ham and roast pork, salami, swiss, pickles and mustard, the eggrolls ($5) were just like a great Cuban you'd find in Ybor, but in a crispy eggroll crust. It was so awesome.
Ever since having an Artisanal Cheese & Charcuterie Board at Timpano almost a year ago, I've been on the hunt for another restaurant that has these offerings (if anyone knows of any, please leave me a comment and tell me where!) and I found such a plate at CCB (3 choices for $12, 5 choices for $17)! I chose Redondo Iglesias Serrano Ham, Citterio Sopressata, Fiorucci Hard Salami, Big Ed's Saxon Gouda, and Caseificio La Tur. The plate also came with crackers, peanuts, dijon mustard and blueberries in sauce.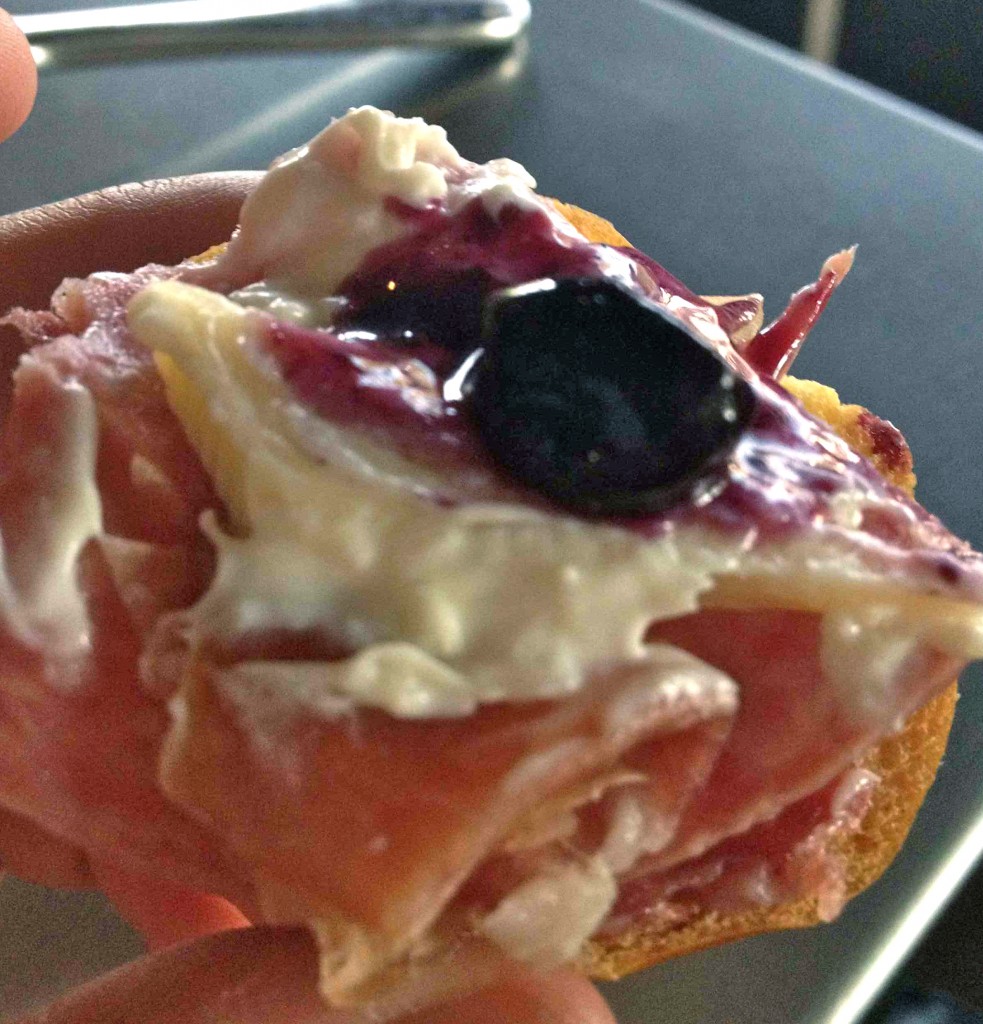 I love salami more than I can describe, but the La Tur cheese topped everything for me. La Tur is made of a combination of goat, cow and sheep milk and is so incredibly creamy and flavorful.
Arroz con Pollo is another favorite of mine and this one ($18) was pleasantly different, yet the same. Let me explain. Everything at Cigar City Brewpub is a dish you have probably seen in some more traditional form elsewhere, but they take it to a whole new level with their innovative ways of putting their dishes together. CCB's Arroz con Pollo is made with grilled chicken, tiny peas, saffron Valencia rice and dark meat fricase. They called it saffron rice for a reason- this rice was packed with tons of flavor! Light and fluffy, it was pretty impressive.
So, you see? You always go to a restaurant at least twice. Your second visit could completely upgrade your overall feelings about a place. While I would still give my first visit an average rating, I would rate my second visit above average for sure and encourage others to visit CCB in the near future!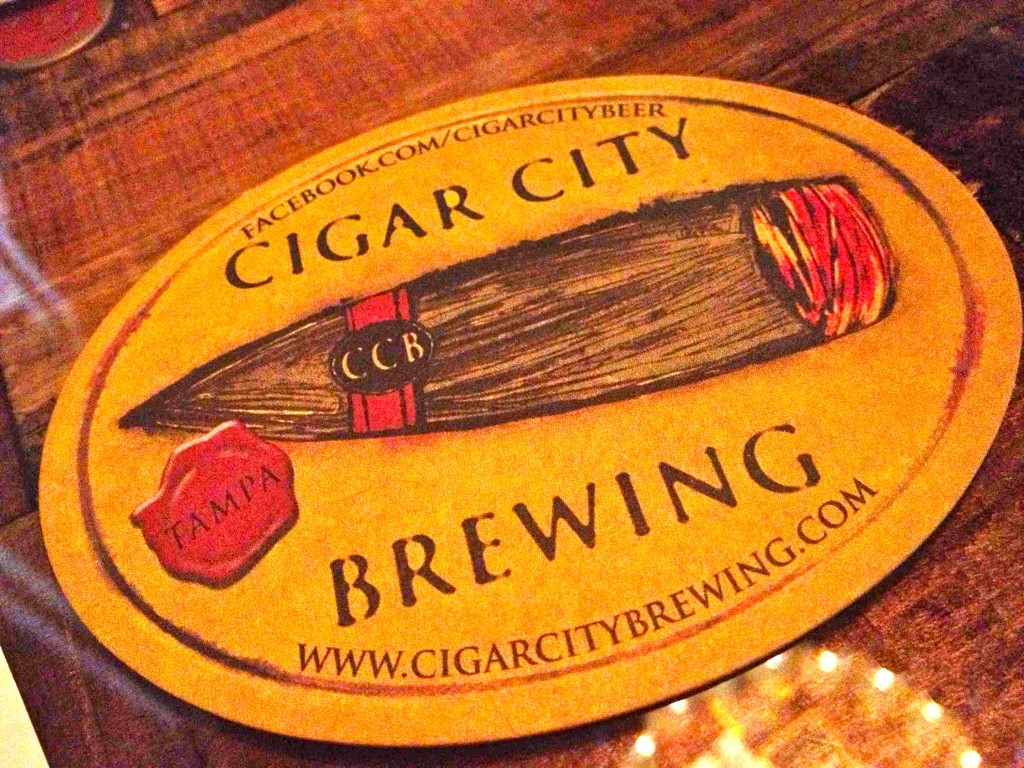 Have you been to Cigar City Brewpub yet? If so, what did you think? If not, what are you most looking forward to trying?
14 Responses to "Cigar City Brewpub: Beer + Innovative Food"

Trackbacks/Pingbacks

Leave a Comment