Chicken and Waffle Tacos
This shop has been compensated by Collective Bias, Inc. and its advertiser. All opinions are mine alone. #LeggoMyEggo #HearTheNews #CollectiveBias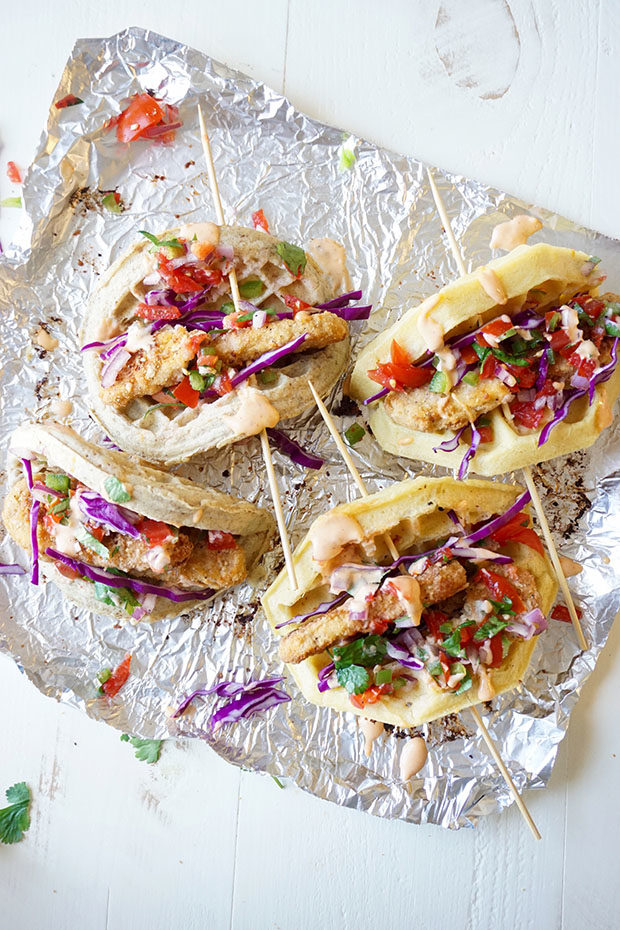 I'm not ever going to let the chicken and waffles craze die. There, I said it. It's going to live on forever…and ever…and ever. It's going to live on in this blog post and in your kitchens and really, in my stomach because I basically made a whole bunch of chicken and waffle tacos for this post and then ate almost all of them.
In one sitting.
Just by myself.
Me and my camera.
Me, my camera, and a very full stomach.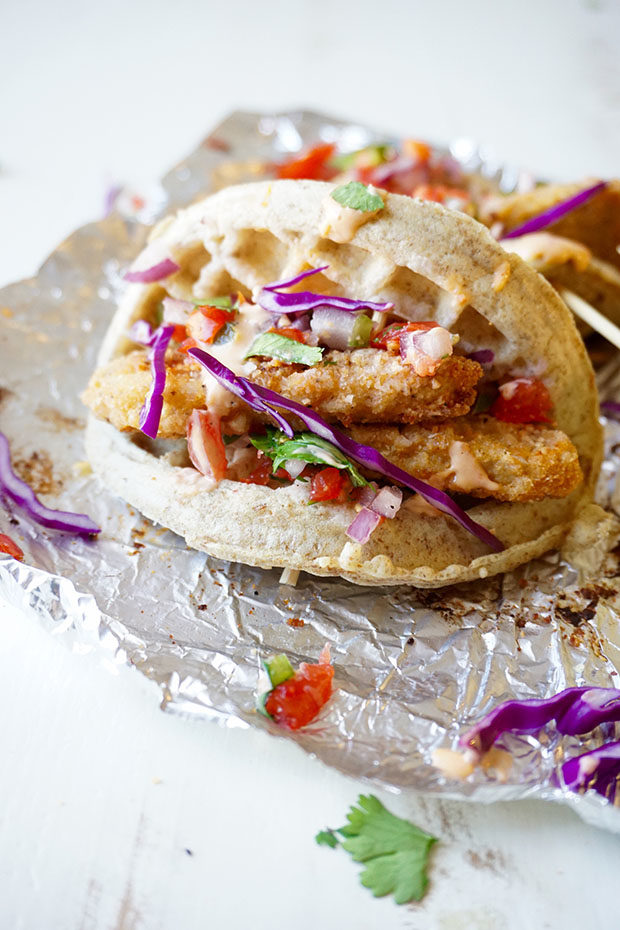 I was very excited to make this recipe for my blog, especially because Eggo Waffles now have colors and flavors from natural sources which I'm super stoked about because this is a favorite breakfast that can now be eaten in a more conscious way. Two thumbs up!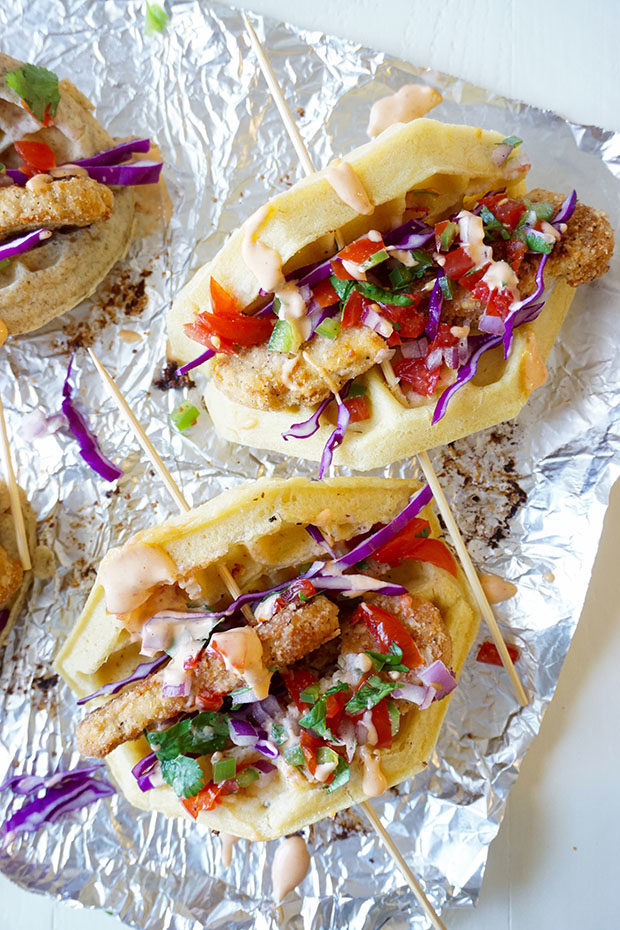 I used both Eggo Thick & Fluffy Original Waffles and Eggo Nutri-Grain Low Fat Whole Wheat Waffles for these tacos and, in case you can't tell, the waffles are the taco shells! These frozen waffles will crisp up in the oven in no time (talk about ease of preparation) and then you just go about layering in your taco ingredients.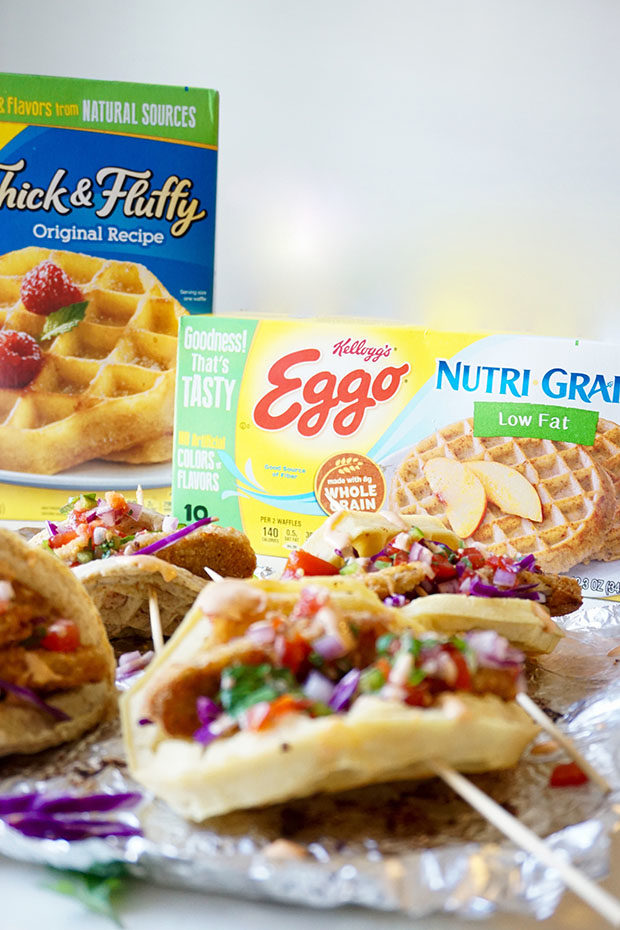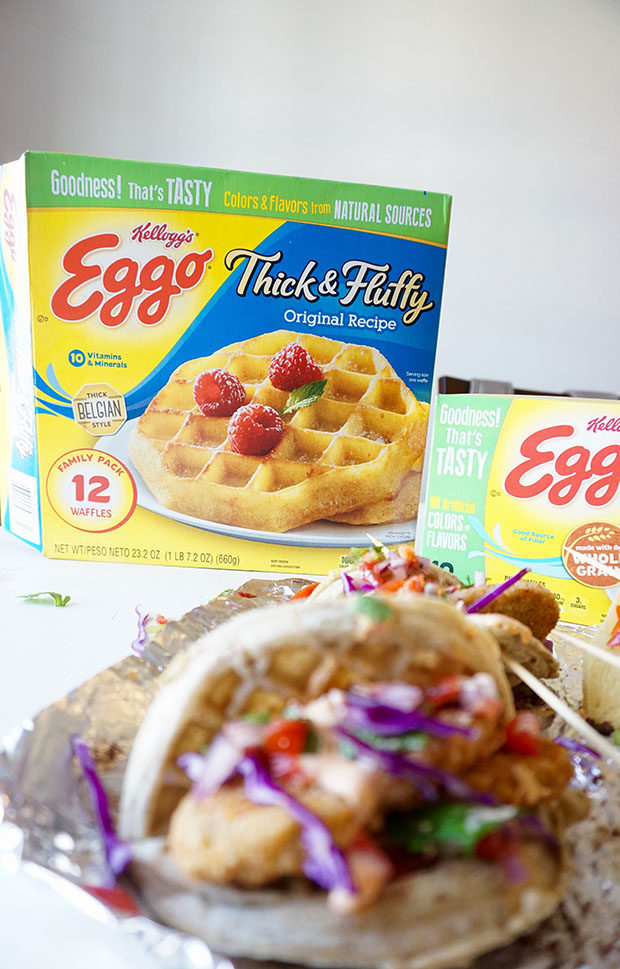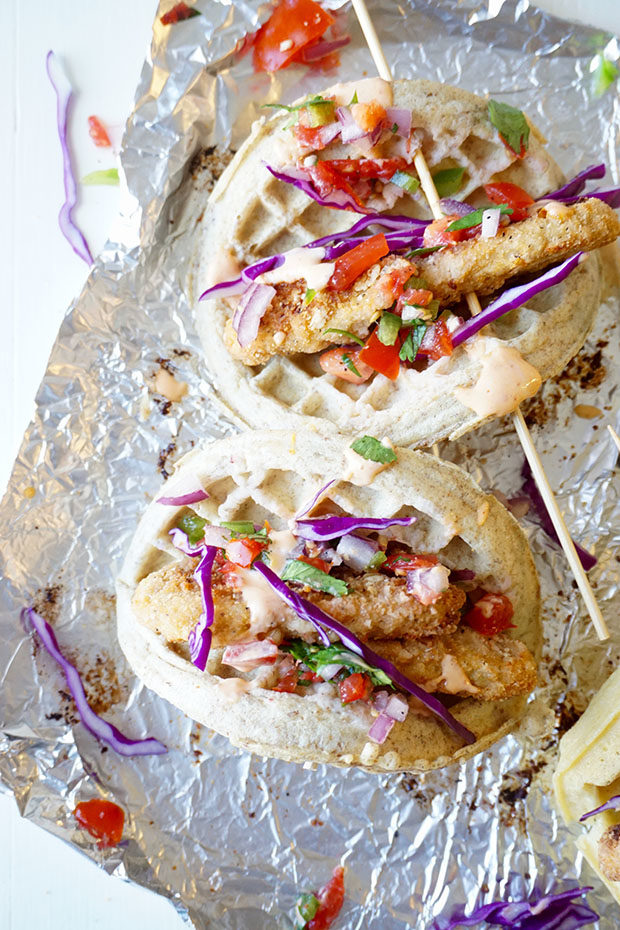 Normally I would make fried chicken to go with waffles, but in the spirit of the Eggo Waffles update, I decided to go with a breaded baked chicken option that still provides some crunch, but also maintain that juicy chicken that just kind of shreds apart. And then – omg, and THEN – I topped the delicious chicken with homemade pico de gallo and a homemade aioli (really, the simplest thing ever) and, of course as any great taco has, shredded cabbage.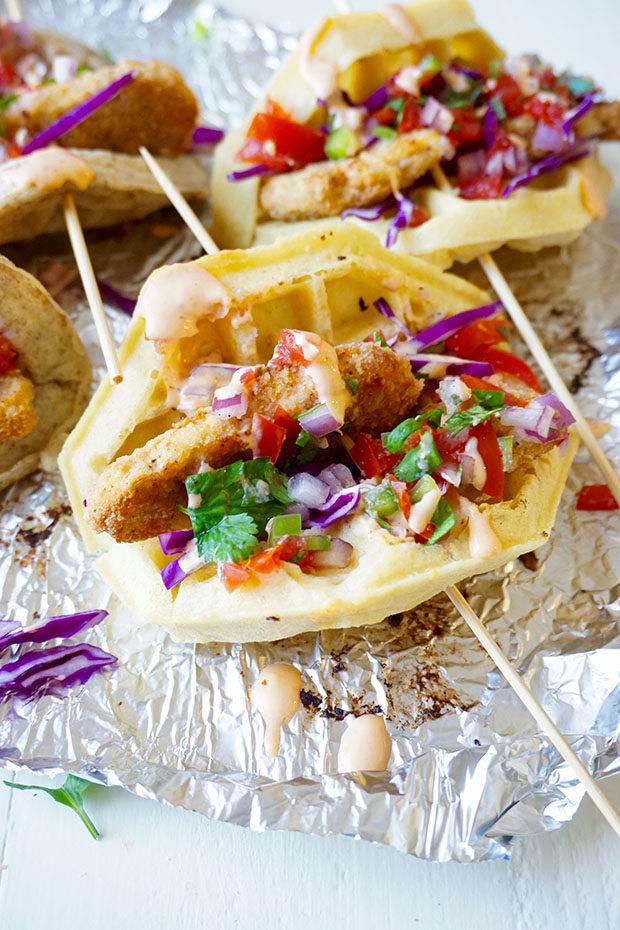 I really recommend these new waffles which can be purchased at Walmart.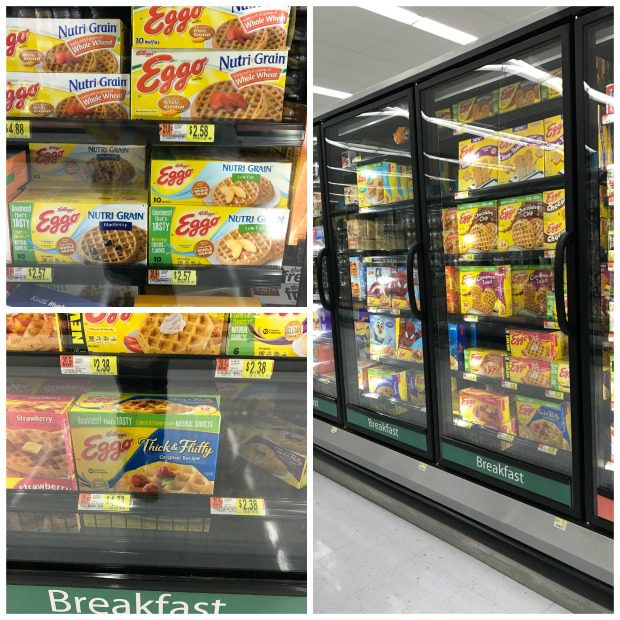 Rebate excludes Nutri-Grain® varieties.
And then you can make all of the chicken and waffle tacos your heart desires. If you're anything like me, your heart desires a whole bunch. Mmm yes.
Now that I've sufficiently taste tested this recipe, I can really see myself making this for brunch for friends or even having brinner (breakfast for dinner, in case you've been living under a rock) because who doesn't love the idea of chicken and waffle in taco form. I mean come on. 😫 So good I cry.
How do you like your waffles?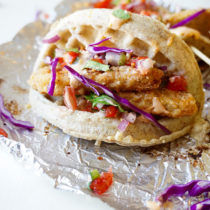 Chicken and Waffle Tacos
Ingredients:
1 pound boneless, skinless chicken tenders
1/4 cup all-purpose flour
1 large egg
1 cup bread crumbs
1/4 cup shredded Pecorino Romano cheese
Salt and pepper
Shredded red cabbage
Eggo Waffles!
Aioli
1 1/2 tablespoons mayonnaise
1 tablespoon Sriracha
Pico de Gallo
1/4 cup green pepper, finely diced
1/4 cup red onion, finely diced
1 cup tomatoes, chopped (this was about 3-4 large cherry tomatoes)
1/4 teaspoon salt
Pinch black pepper
Directions:
Preheat oven to 375*F. Line a baking sheet with aluminum foil. Salt and pepper each side of the tenders.
Place the flour, egg, and bread crumbs in separate shallow bowls. Stir the shredded cheese into the bread crumbs bowl to combine. Working in batches, coat chicken in flour, followed by egg and then bread crumbs. Once each has gone through the breading process, place on the prepared baking sheet. Bake for 30 minute, or until chicken is cooked through.
Once chicken is done, cook waffles according to package directions. Fold the cooked waffles in taco form and top with homemade pico de gallo and homemade aioli (recipes below) and top also with shredded cabbage.
Aioli
Combine mayonnaise and Sriracha in one bowl. Stir to combine.
Pico de Gallo
Combine all ingredients into a bowl and stir to combine.
4 Responses to "Chicken and Waffle Tacos"

Leave a Comment