Croissants, Sticky Buns, and More at William Dean Chocolates
Jumping on the bandwagon is usually not my thing. However, when fellow bloggers dish out praise and vow to return to a cooking class, and then I spy the creations they learned how to make, I'm on board, riding that wagon into oblivion.
Last week I attended a Croissants and Laminated Pastries class at William Dean Chocolates in Clearwater. In full disclosure, I purchased this class at my own volition and I can't say that I wasn't slightly disappointed at first. For $50/person, I thought we would actually have our hands dirty, making these pastries ourselves. The event listing even said "All tools, equipment, and ingredients will be provided for each participant" so from that I thought we would have our own station. I even called William Dean Chocolates to ask if there was a dress code for the class and was told to wear closed toe shoes, preferably jeans, and to remove all hand jewelry we didn't want to get messy. Wouldn't you have thought the same as me?
In any case, I had a great time and learned a lot. I got to take home one of each pastry made and I snacked on desserts, all while dressed like we were going in for surgery.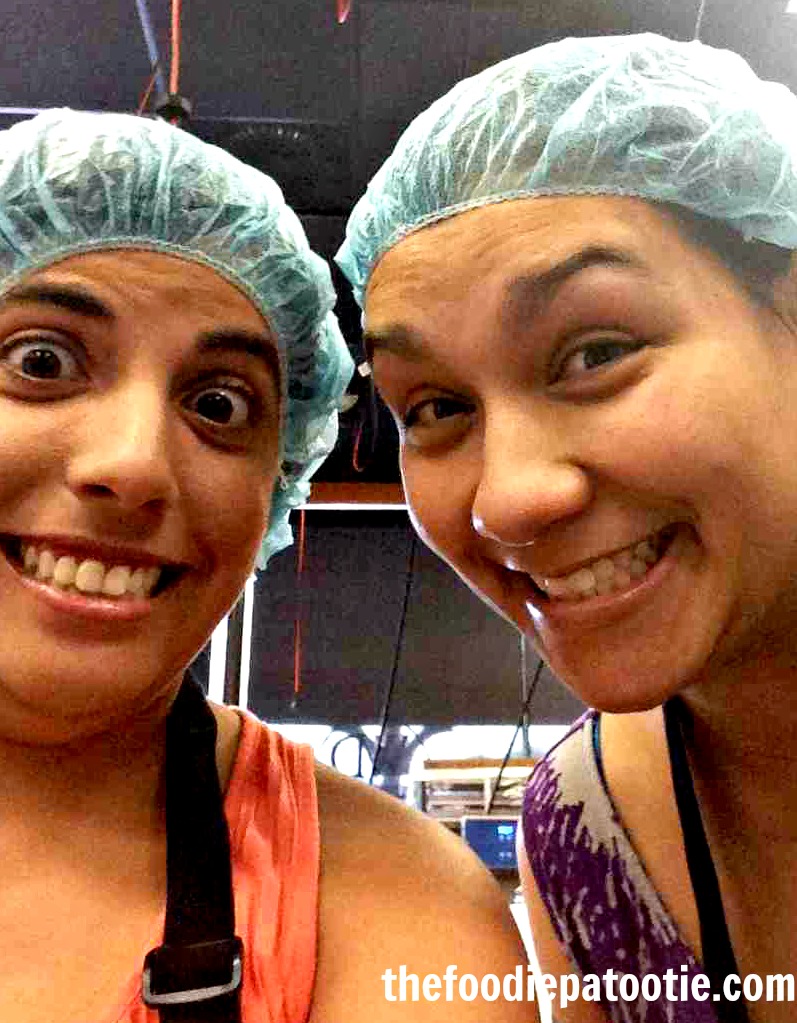 Taught by Chef Tim Brown, we watched him go through the motions of making dough, rolling dough, creating filling, and shaping the pastries. Full of knowledge, Chef Brown made our class enjoyable with his banter and earnestness. We learned how to make croissants (chocolate and almond), brioche, puff pastry, sticky buns, cronuts, and more. I have to say that I never fully realized how much butter is necessary for the perfect croissant. An unbelievable amount of butter was used and I kind of felt sick watching, but the end result was delicious.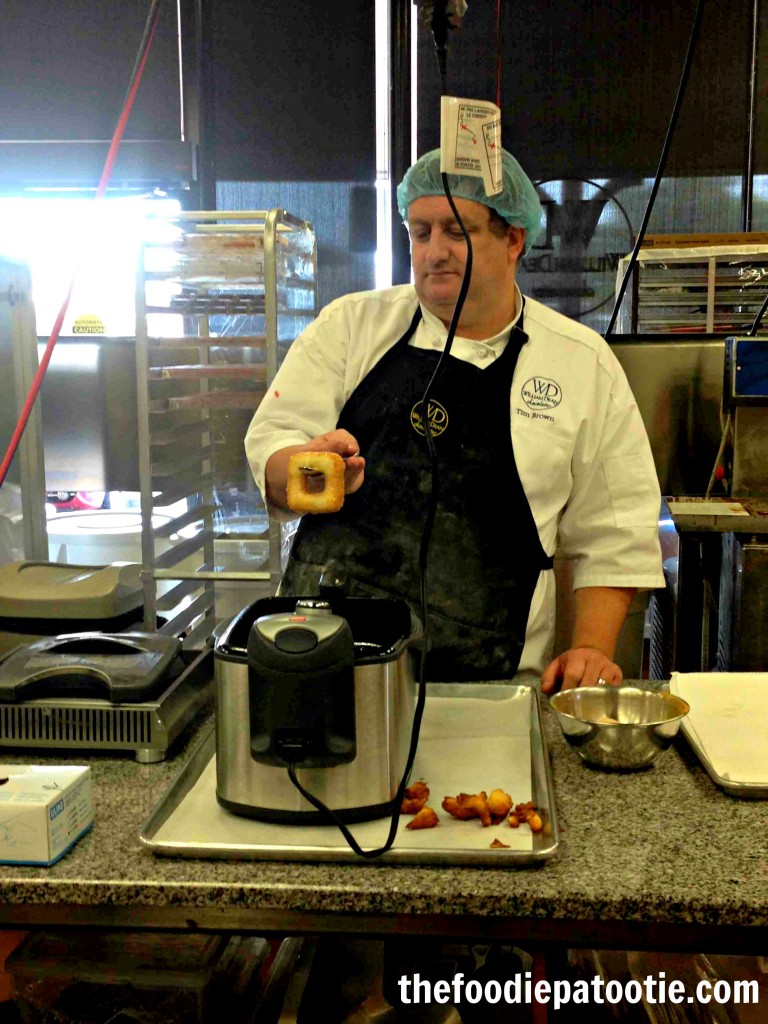 Now I've had cronuts before at my favorite bakery/restaurant and I love the crispy, flaky, doughy experience that these desserts promise. We tried the typical cronut with croissant dough and then we tried them with brioche dough (croissant won, which is probably not surprising).
At the end of the class we each left with a box full of these goodies that was made right in front of our eyes. A cool experience with treats to fill your drive home with, William Dean Chocolates has rated well in my book.
If you are looking for a cooking class, check out their event page for updates. There may be a small hiatus and then the offerings will be back in full swing.
8 Responses to "Croissants, Sticky Buns, and More at William Dean Chocolates"

Trackbacks/Pingbacks

Leave a Comment