Suja Juice 3-Day Organic Cleanse (Giveaway)
I love food. Duh, I have a food blog. I dream about lunch at breakfast, dinner at lunch, and 4th meal at dinner. My days are planned around where and what I'm eating. It's a wonderful cycle for all involved.
Basically, to ask me to stop eating for 3 days is really hard and I can't do it. I just can't.
At the 2013 International Food Blogger Conference, I was introduced to Suja Juice during the Amazon Grocery section. I tried the Fuel flavor (see below for ingredients) and thought it was great. Armed with partying taste buds and a coupon for a free 3-day cleanse, I emailed Suja Juice's marketing department right away and cashed in on a cleanse.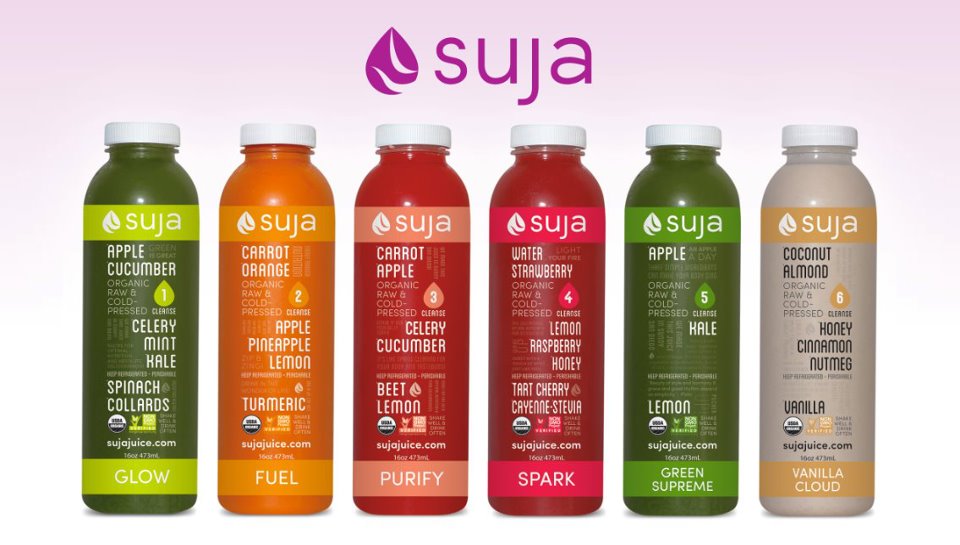 With the Suja Juice cleanse, you get your daily intake of fruits and vegetables and it's in large part because of their process. Each juice is cold pressed which essentially means that all of the fruits and vegetables are grinded up and squeezed into oblivion so that we can be get every last drop out of them. Thanks, fruits. Thanks, veggies.
You can opt for a 1, 3, or 5 day cleanse and no matter which you choose, here is your daily schedule:
Breakfast: GLOW – Apples, celery, cucumber, spinach, collard leaves, kale, sprig of mint
Mid-Morning: FUEL – Carrots, orange, apple, pineapple, lemon, turmeric
Lunch: PURIFY – Carrots, apple, celery, cucumber, beet, lemon
Mid-Afternoon: FIJI – Apples, celery, cucumber, spinach, collard greens, kale, lemon, ginger
Dinner: GREEN SUPREME – Apples, kale, lemon
Dessert: VANILLA CLOUD – Coconut's meat, honey, almonds, cinnamon, vanilla, nutmeg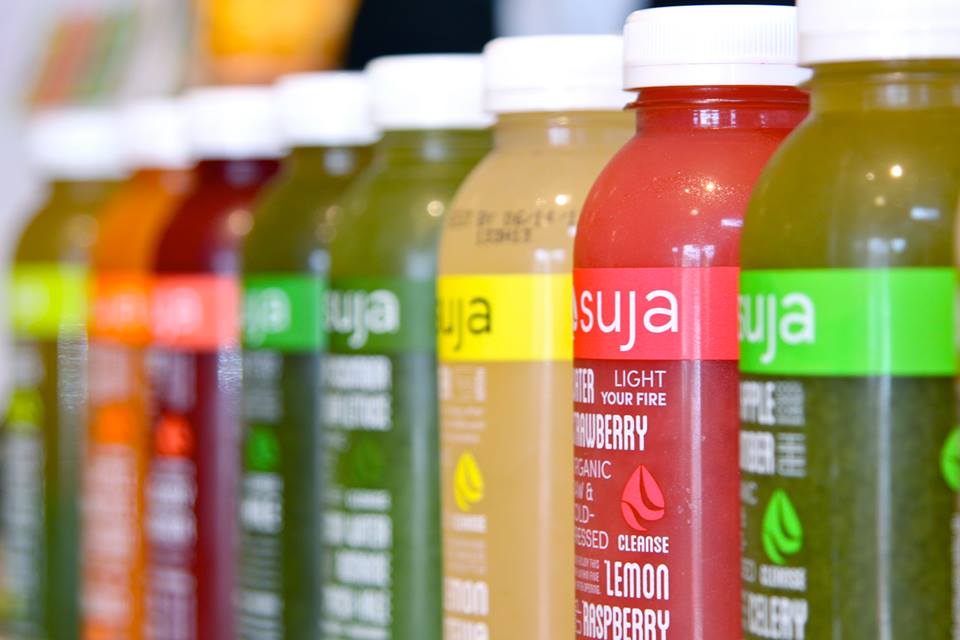 I never had complete faith in myself that I would be able to only consume these juices for 3 days and stay away from anything else so I don't view this as a complete lost. I ate sweet potatoes and very basic salads for 3 days, along with the cleanse, so I didn't do such a bad job.
Now for the details about my experience. I found the first juice of the day, GLOW, to be the hardest to get through. It was my least favorite drink and as breakfast, I just really craved hashbrowns and egg sandwiches, more than usual. I found myself always wanting to get through it fast so I would be closer to the other juices. It was really hard for me to not actually eat something in the morning.
FIJI for mid-afternoon was also a slight difficulty for me. It tasted very similar to GLOW so I tried to just finish as soon as possible. At the end of the day, when it was time for dessert, VANILLA CLOUD was my saving grace. It was so delicious!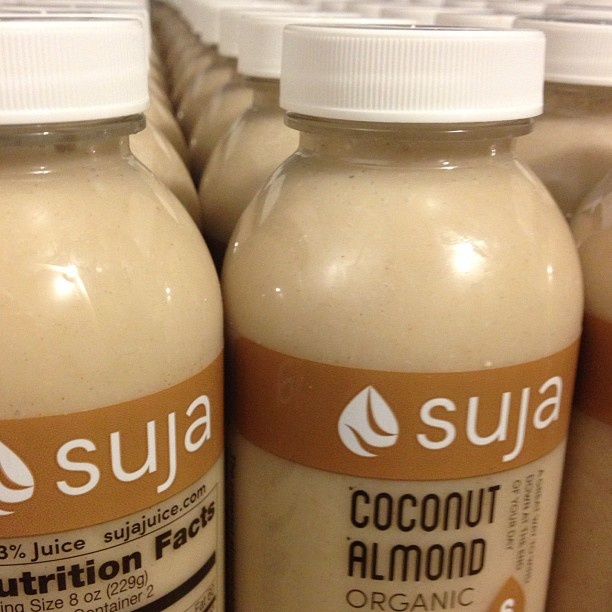 Each day was a little easier than the one before too. It's just about knowing the end goal, enjoying the juices, not thinking too much about food, and reveling in the fact that you are going to be healthier than you were before!
I would absolutely do this cleanse again and because I can 100% stand behind Suja Juice, I'm hosting a giveaway for a 3-day cleanse! Enter using the Rafflecopter below. One winner will be selected to receive an entire 3-day cleanse from Suja Juice. Lucky duck.
This giveaway runs until midnight on November 8th. That means you have until 11:59pm on Thursday, November 9th to enter!
Be sure to follow Suja Juice on their social accounts. They have a great presence!
Suja Juice Facebook
@SujaJuice
Suja Juice Google+
LoveSuja on Instagram
SujaJuice on Pinterest
Disclaimer: I was provided with a 3-day Suja Juice Cleanse in exchange for a blog review, but all opinions are honest and 100% my own.
26 Responses to "Suja Juice 3-Day Organic Cleanse (Giveaway)"

Leave a Comment