Strawberry Salad with Poppyseed Dressing
This shop has been compensated by Collective Bias, Inc. and its advertiser. All opinions are mine alone. #SeeHowFreshWorks #CollectiveBias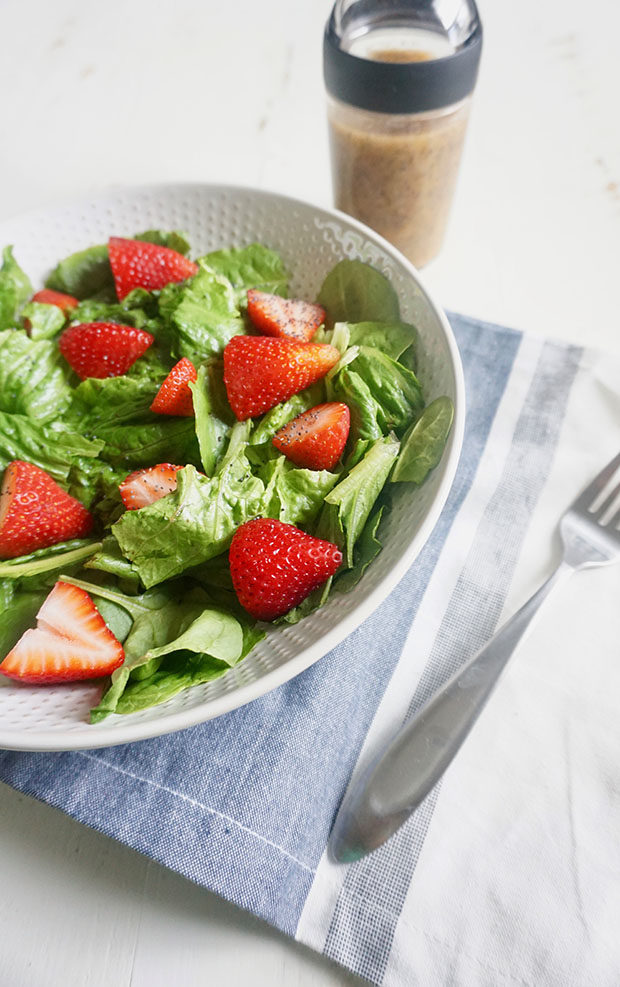 Have you ever opened the fridge, taken a whiff (perhaps involuntarily) and think, "I have bad produce in here somewhere." Have you ever opened a fridge drawer and see the lettuce that you purchased just a handful of days before…with spoiled liquid all around it? What about berries? How frustrating is it to purchase great looking berries, only to throw them out two days later because they are soft or moldy? I know. I know your frustration and I'm here with a solution.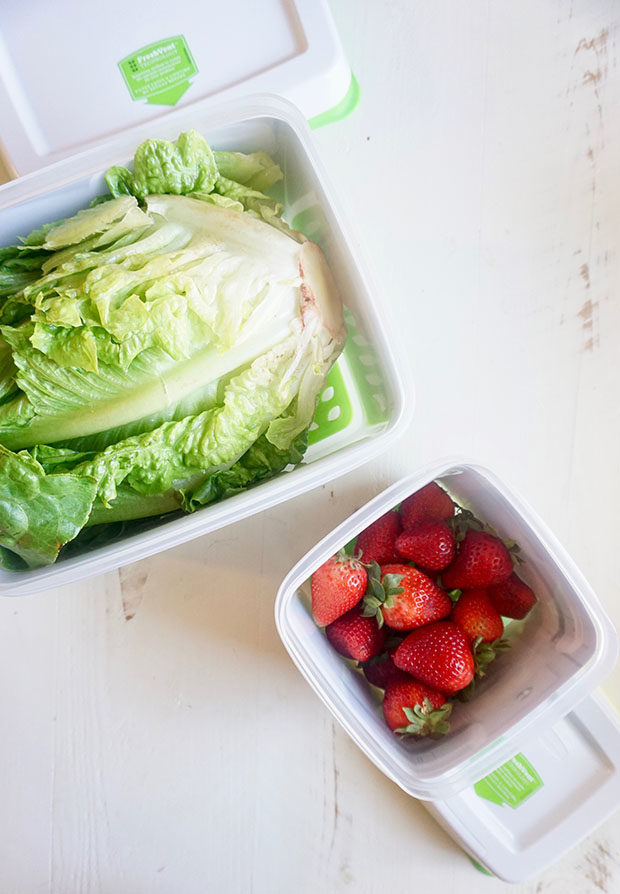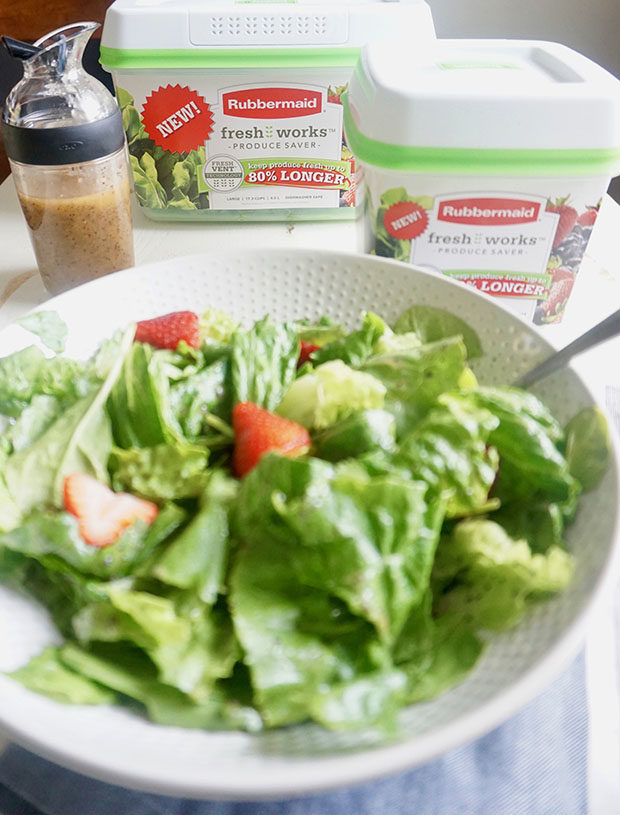 I am tired of attempting to eat so much fresh produce and wasting any of it. Enter the Rubbermaid® FreshWorks™ produce containers!. Here's how they work. They have this patented FreshVent™ Technology that works to keep produce fresher longer by allowing both excess CO2 to escape and additional O2 in. It's delaying produce spoilage while it creates an optimal environment to main fresh produce.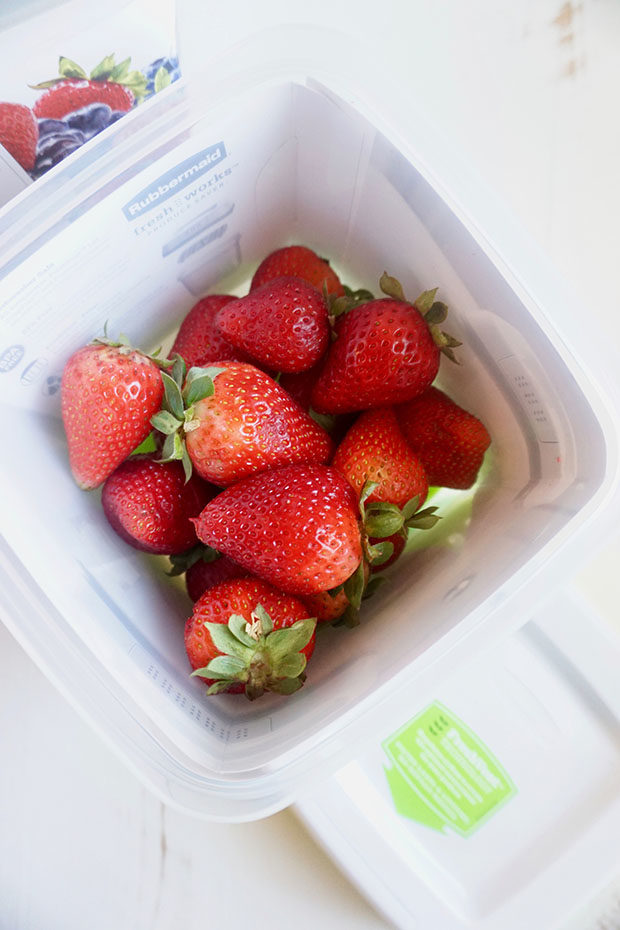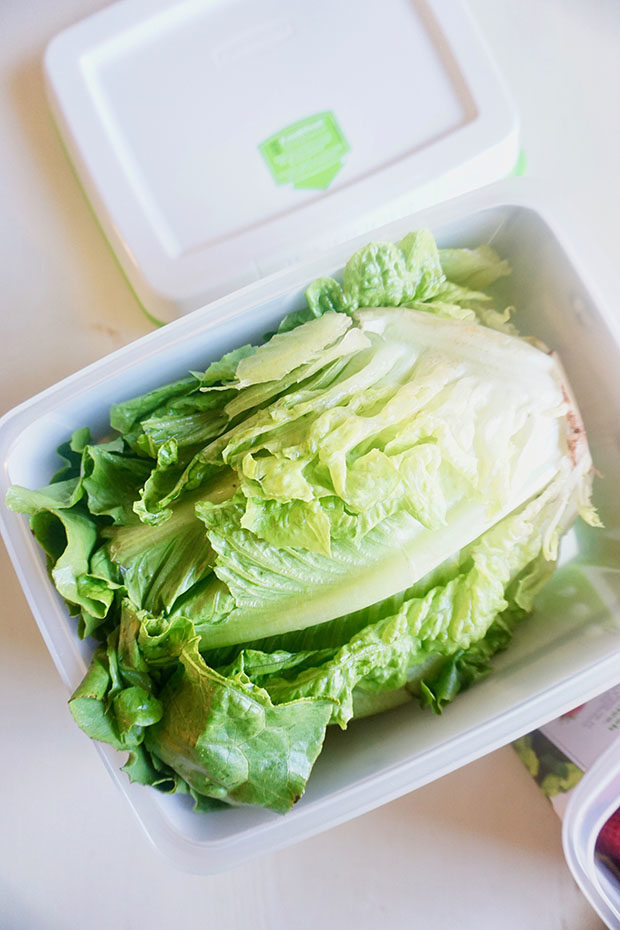 There is also this Crisp Tray™ that you keep at the bottom of the container which serves to elevate produce away from the moisture that settles. I purchased both the large (big enough for a head of lettuce) and medium (big enough for a 16 oz. container of strawberries) produce containers for today's recipe from Kroger. They can be found in the food storage aisle. Get $2 Off FreshWorksTM Now, offer valid while supplies last!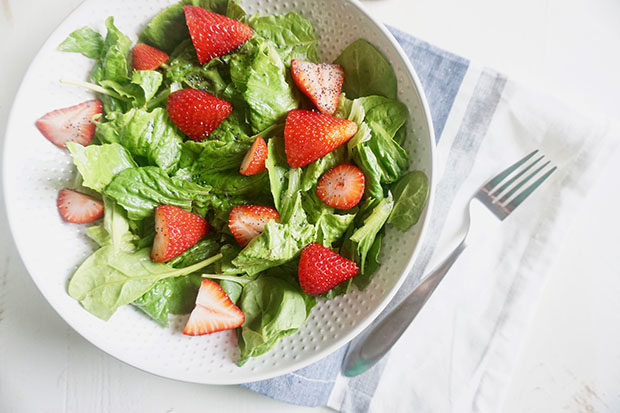 During the summer months there is one salad that I turn to more than any other. It's simple: romaine lettuce, spinach, and strawberries, all tossed together with a sweet poppyseed dressing. This dressing is perfect for anything with strawberries because it really highlights the berry flavor and brings it like a punch to the surface. I mean, so fantastic. The berries, from being in the produce containers, are already really fresh, but then the dressing just serves to highlight that even more. It's an excellent pairing.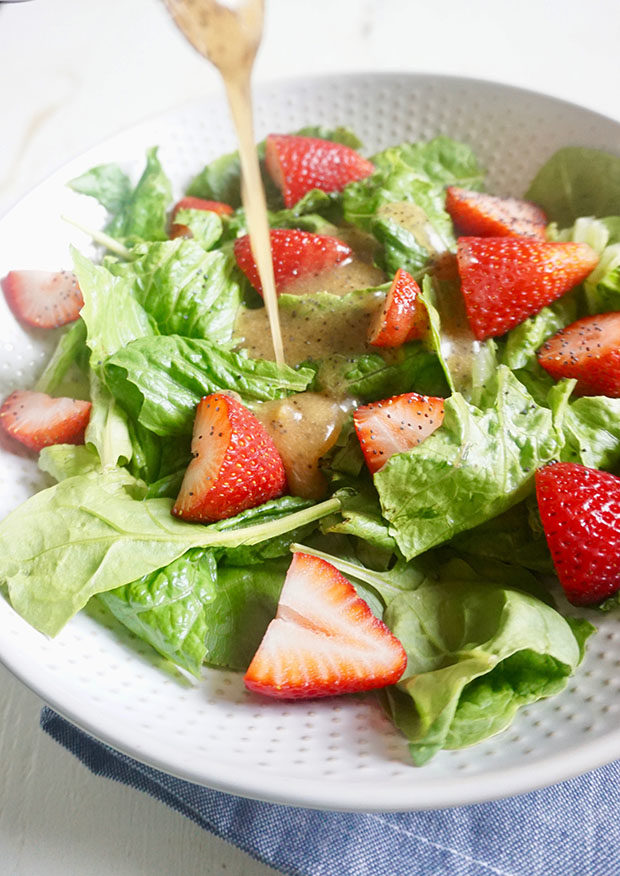 Spinach and strawberries are a classic match, but this time I wanted to use a bunch of romaine because it's so crispy and bright. Of course, we are in the prime of berry season so yes, make this salad and be excited because this is the only summer salad recipe you need!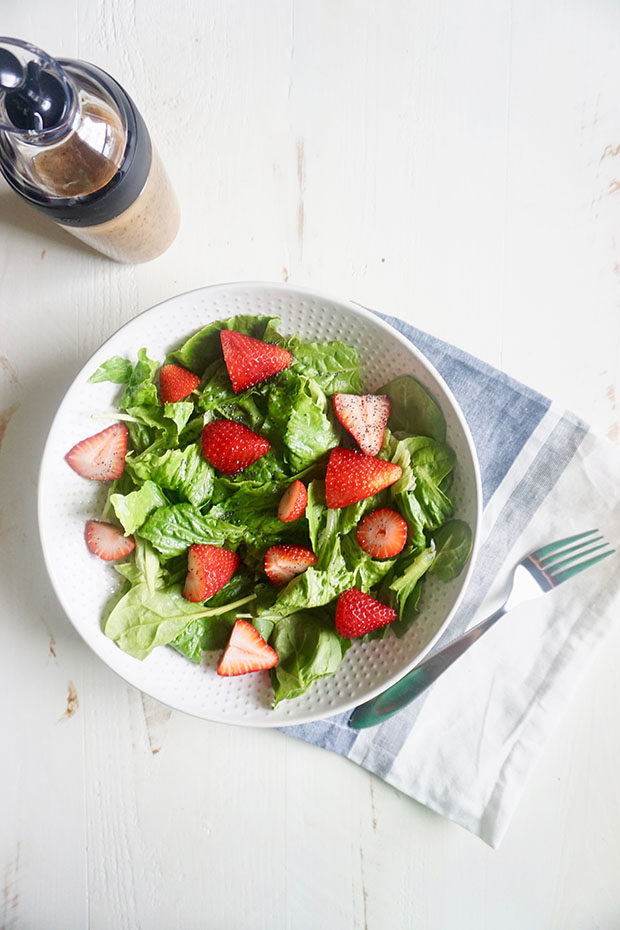 Find more Rubbermaid® FreshWorks™ inspiration and learn about how the product works here.
What is your go-to summer produce recipe?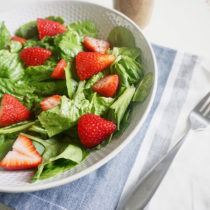 Strawberry Salad with Poppyseed Dressing
Ingredients:
Salad
Half a head of romaine lettuce
Handful of torn spinach leaves
Strawberries (however many you want!)
Poppyseed Dressing
1/2 cup sugar
1 tablespoon poppyseeds
1 small shallot, chopped
1/4 teaspoon paprika
1/4 teaspoon Worcestershire sauce
1/2 cup vegetable oil
1/4 cup apple cider vinegar
Directions:
Place the romaine lettuce, spinach, and strawberries in a salad bowl.
In a food processor, add the first 5 dressing ingredients and process until combined. Slowly drizzle in the vegetable oil and apple cider vinegar. Continue processing until all combined.
Pour desired amount of dressing over salad. You will have extra!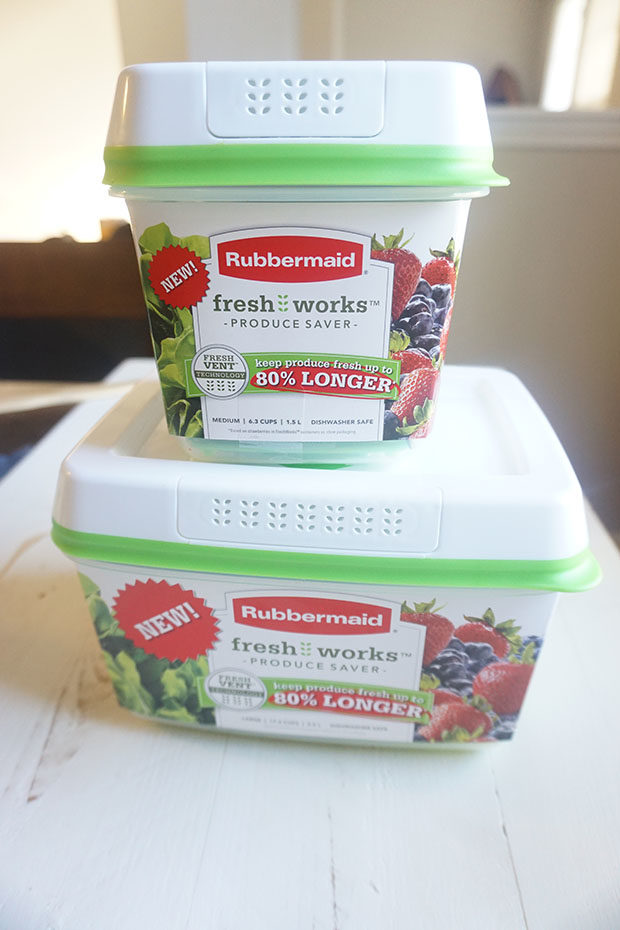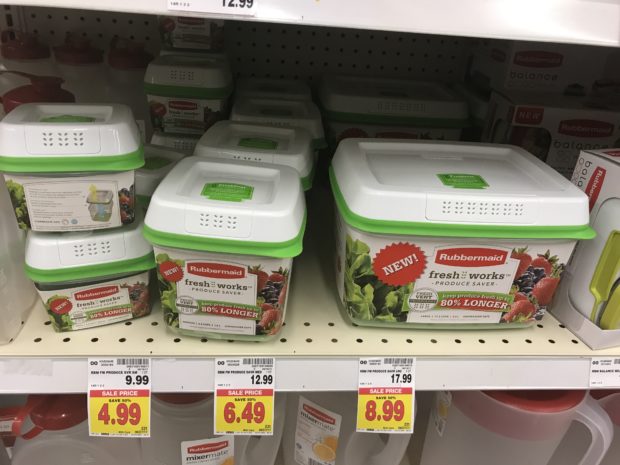 Trackbacks/Pingbacks

Leave a Comment