Pazza Bistro: Pizza and Pasta in Pinellas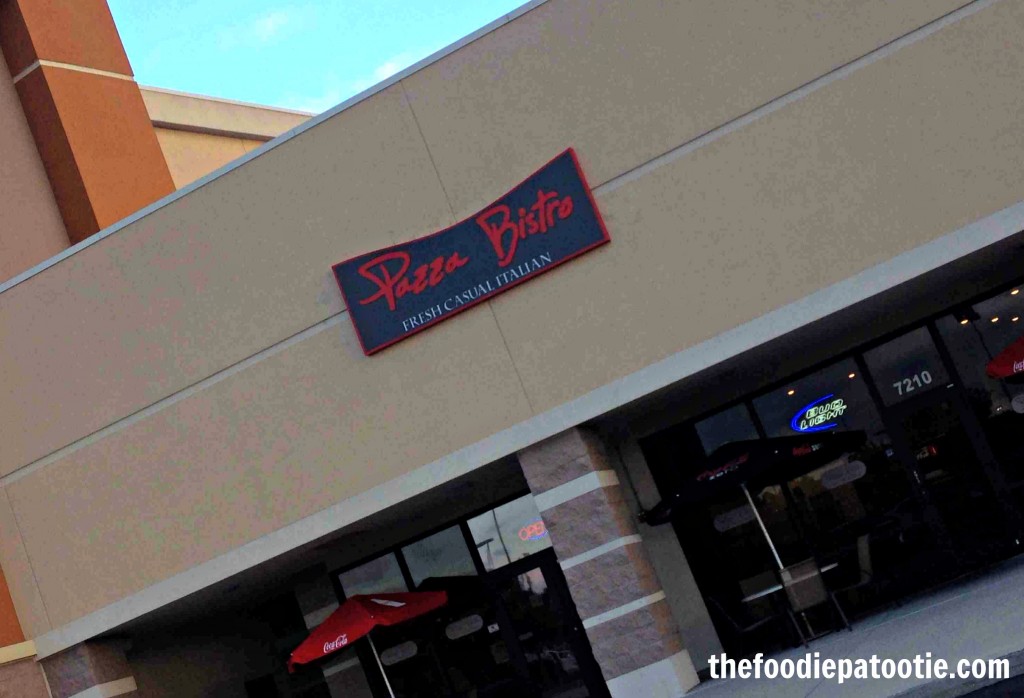 As an April Fools' joke, I once thought it would be funny to tell someone that I was keeping away from pasta. As if anyone cared if I stopped eating the one food that I cannot get enough of, or that anyone would actually believe me. The fact is that Italian food runs through my veins for how much of it I eat. When given the opportunity to dine at Pazza Bistro in Pinellas Park, I jumped at the chance. I'm pretty sure I made Pazza Bistro managers wonder what they were getting themselves into by inviting some crazed Italian lunatic into their establishment.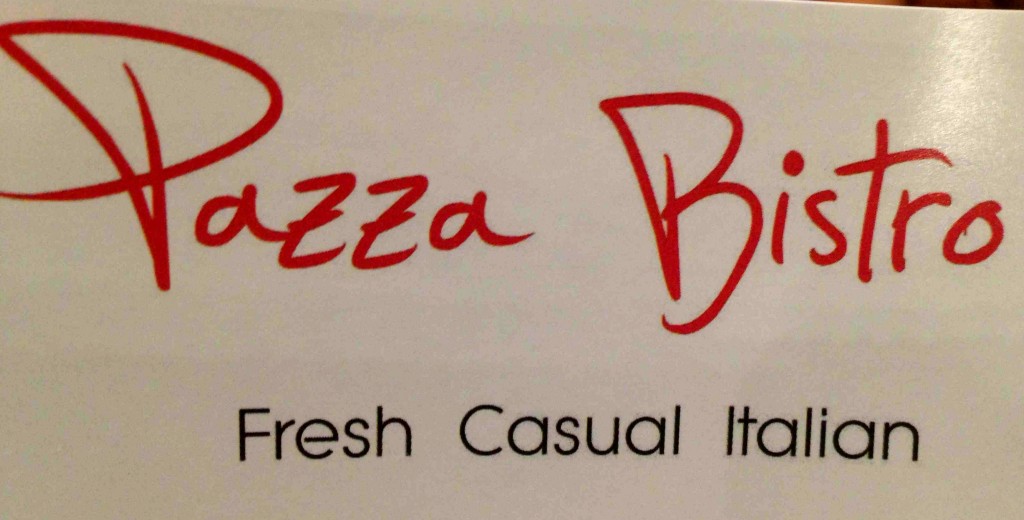 I mean, you could invite me to the local Olive Garden and I'd be ecstatic. (Not really.) When I checked out Pazza Bistro's website, my excitement grew exponentially. Now only do they use the freshest ingredients, which allows for many of their entrees to come in under 500 calories, but we are talking pasta, sauces, dough and salad dressings, all made from scratch in house every day. Have you ever had fresh pasta? There is a silkiness that simply cannot be matched by the boxed version. Fresh pasta adds an element of sophistication to a dish in both taste and presentation.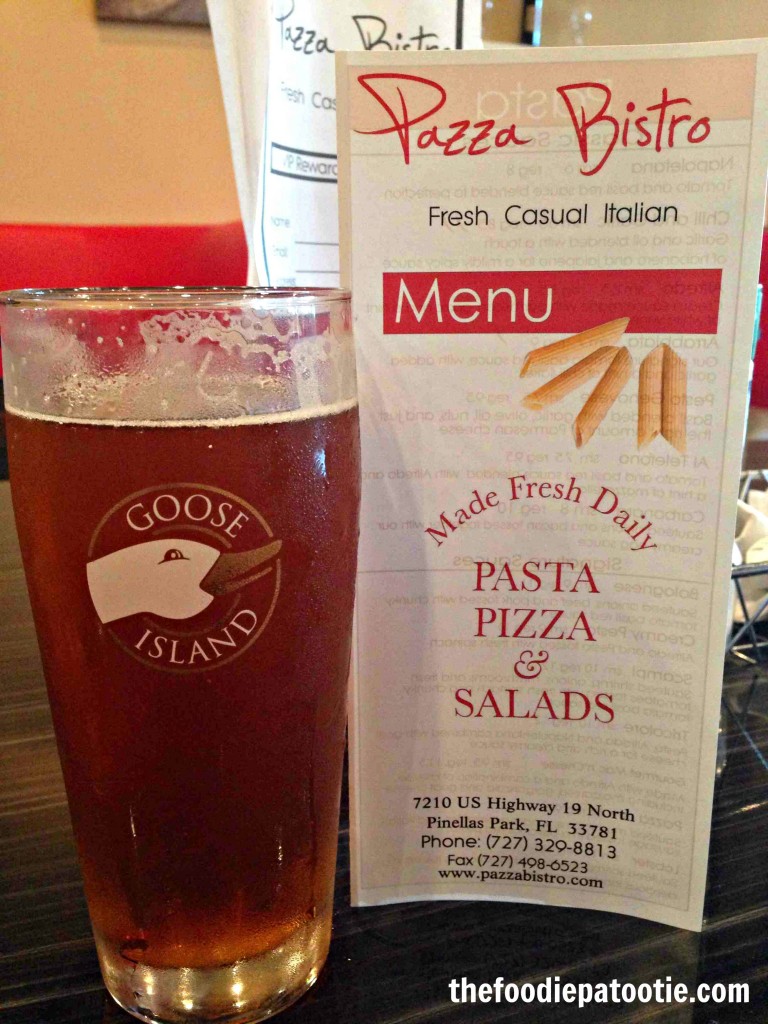 Pazza Bistro is exactly what their slogan states: fresh, casual, Italian. They also carry a number of brews and mini bottles of wine. Let the indulging begin…with a Goose Island IPA.
The service was top-notch, and not just because they were catering to a group of bloggers and users of review websites. It was abundantly clear that no matter who you are and what your motivation for coming into the restaurant was, they wanted to make sure you were well taken care of. We immediately received two salads and a plate of cheesy bread to share.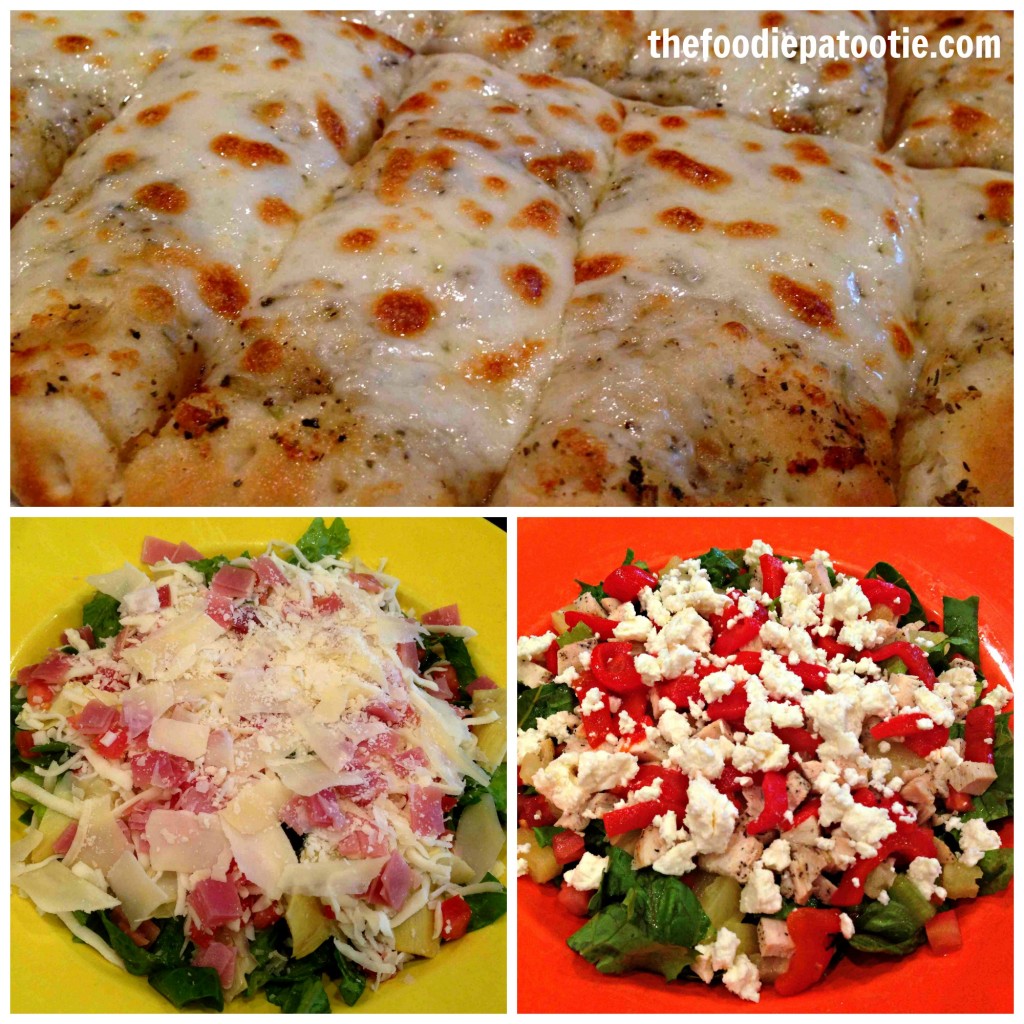 Italian Salad (left): Tomatoes, mozzarella, prosciutto, artichokes and parmesan flakes
Tropical Salad (right): Tomatoes, pineapple, roasted red peppers, chicken and feta cheese
The salads were pretty good. I especially enjoyed the Italian one and I can attribute the preference to the fact that it had artichoke. I mean, COME ON! I love me some artichoke. Pazza Bistro had us try three different salad dressings as well, including a spicy balsamic-based dressing that was my absolutely favorite. It paired really well with both salads we tried.
I've been trying to eat healthier and really, I would have been happy with stopping at the salads. They seemed pretty filling if eaten as your entire meal and they were tasty enough to not necessarily leave you craving more. Ps: I eat for pleasure more often than not.
White Pizza: White pizza, mozzarella, garlic, sun dried tomatoes, goat cheese, spinach
Let's chant. Goat cheese. Goat cheese. Goat cheese. GOAT CHEESE!
Goat cheese just makes everything better, except for this pizza. And that's because the pizza is so good before you factor goat cheese into the equation. I stuck to one crispy slice, but I would have horded this entire pie. Believe.
Quattro Formaggi: Tomato sauce, mozzarella, gorgonzola, goat cheese and parmesan
For the next pizza, we tried the Quattro Formaggi, a pie that I normally wouldn't order because of the gorgonzola. Normally, even the goat cheese wouldn't persuade me to try it out. Before I even realized what was involved in this pizza, I grabbed a slice and fell into cheesy heaven. While I could taste the cheese that would normally have offended my palate, it was slight enough to not displease me.
Next, we were treated to three different pastas, all incredibly different from each other, telling of the wide range of flavors one can have here.
Lobster Pasta: Sauteed shrimp, onions and mushrooms tossed in a lobster cream sauce
Creamy Pesto Pasta: Alfredo and pesto tossed with fresh spinach
Tricolore Pasta: Pesto, alfredo and napolentana combined with goat cheese
Seriously, who doesn't love pasta? I was in carby heaven and didn't give a crap about that healthy eating that I'm pretending doesn't exist. I want to draw special attention to the Tricolore pasta, my favorite of the three and in fact, my favorite item of the whole meal. The dish came about because they wanted to see how the combination of three sauces would taste and it works. It works very well.
And, duh, all remaining sauce was soaked up by the garlic bread. (Fun fact: Pazza Bistro will be bringing sandwiches onto the menu soon, with some featuring this bread.)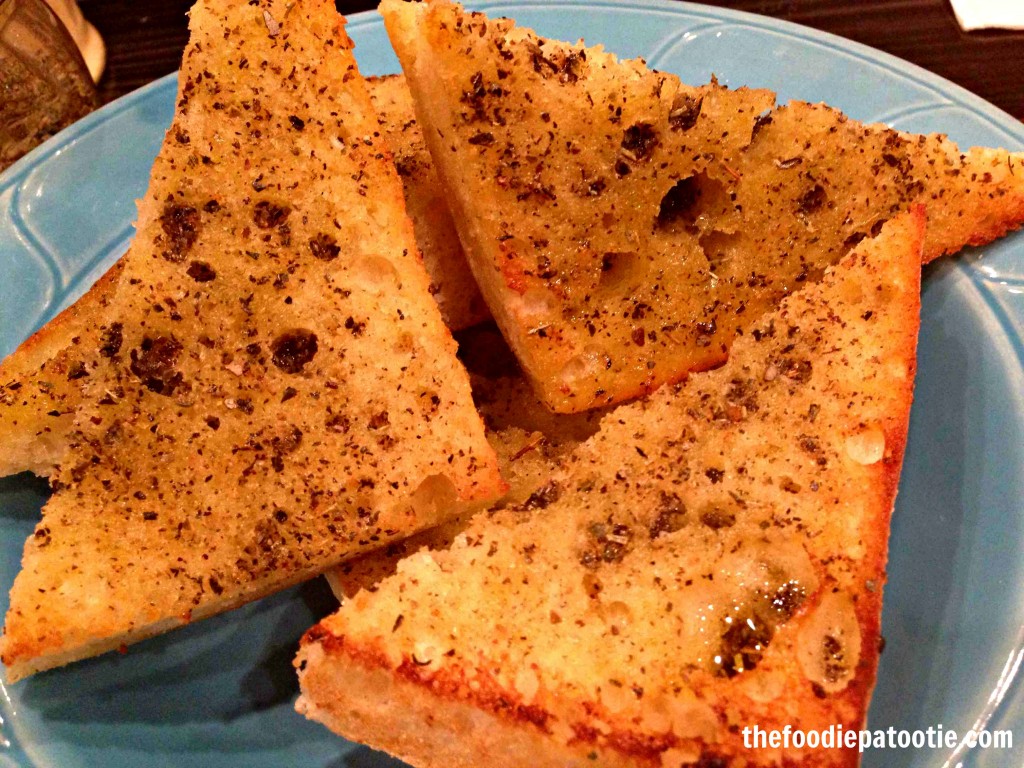 Lastly, we had Nutella Pizza. There was actually someone at the table who had not tried Nutella before. If that isn't remarkable, I don't know what is. Nutella, in case you've been living under a rock, is a glorious chocolate hazelnut spread that you can eat with pretzels, on toast, or like a five year old and me – in a heaping spoonful.
Welcome to my stomach, Nutella Pizza.
At the end of the meal I sat in my seat, stared at the table, and questioned how I would be able to stand up and make my way to the car. I had turned into a food zombie. But, do you know what would perk anyone up and give them a second wind? Gifts to take home!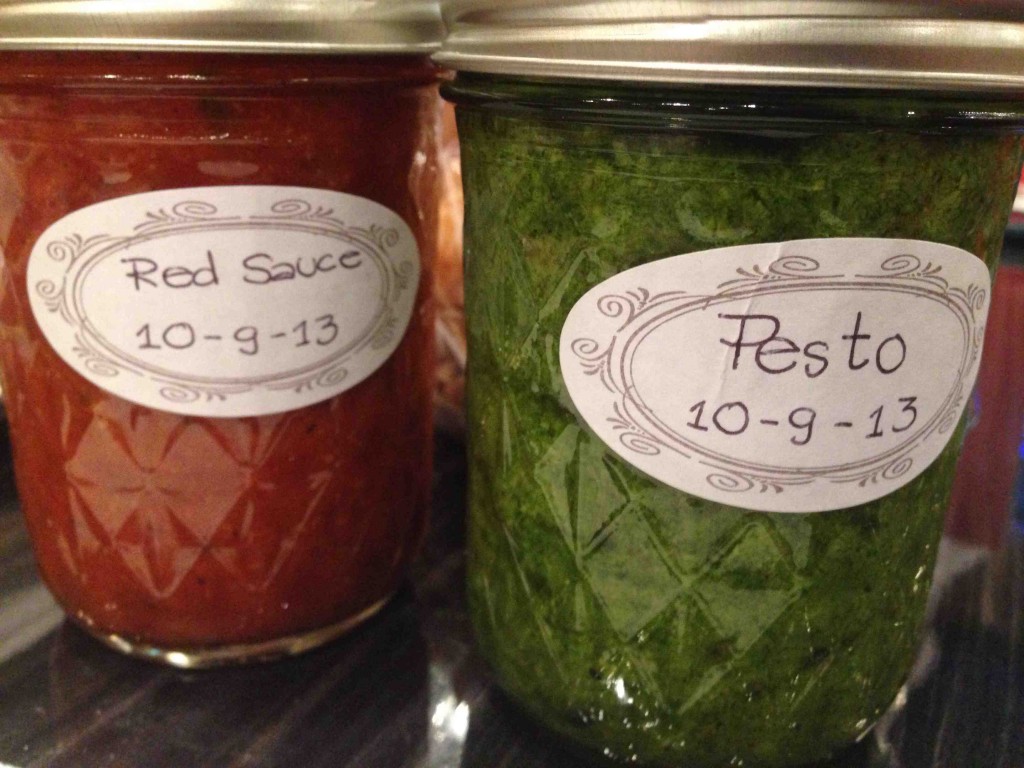 Each of us received a jar of red sauce, a jar of pesto and a bag of whole wheat pasta. Since Pazza Bistro doesn't use any artificial ingredients or preservatives, I'll have to eat these sauces within the week but I'm not complaining. Grazie, Pazza Bistro.
Like Pazza Bistro on Facebook | Follow Pazza Bistro on Twitter
6 Responses to "Pazza Bistro: Pizza and Pasta in Pinellas"

Leave a Comment