Orzo Pasta with Toasted Bread Crumbs
Orzo pasta – one of my favorites. It looks like rice but it's pasta and it's teeny and so you can eat more of it and it's just cute. Because that's what's important.
So sometimes you know how you tend to make the same pasta dishes over and over again and they are all lovely because if not you wouldn't make them over and over again but then eventually you want something different and so you make a pasta dish that's different yet the same?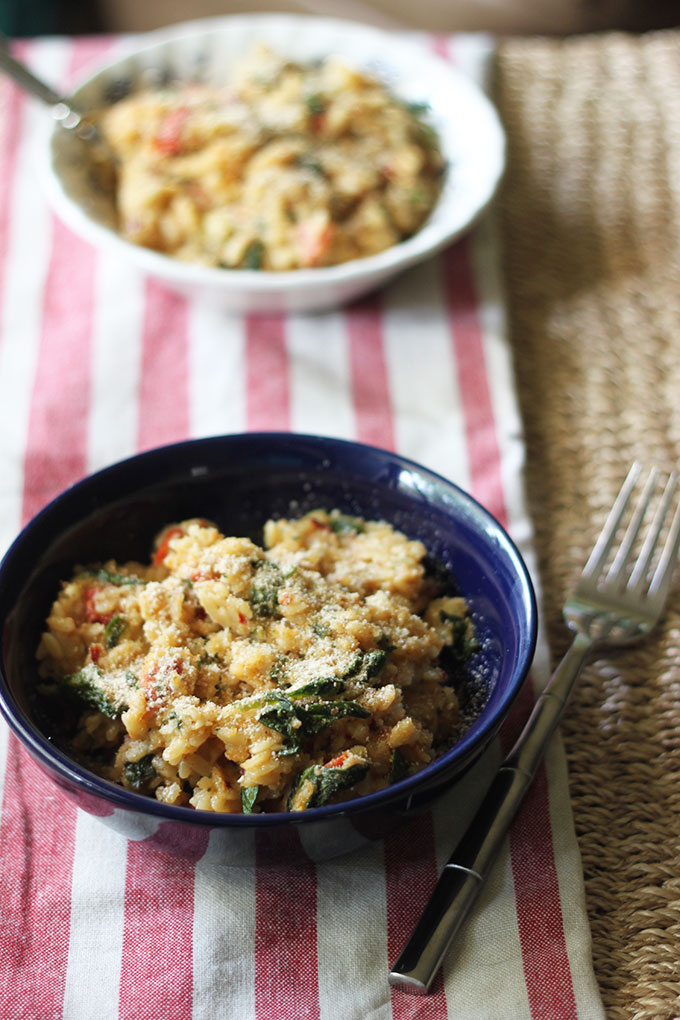 That's this dish. It's the same pasta you're used to, but with a new element. Toasted bread crumbs are where it's at. I'm tellin' ya. Progresso Italian Style Bread Crumbs are my favorite because you don't have to add any additional ingredients to the bread crumbs!
There's no real "sauce" here, it's just bread crumbs and garlic and olive oil. And awesome. Oh, and make sure to add some spice (though I guess you could opt out if you really have to). And then we have spinach and tomatoes and fresh parsley. Top with some lemon juice and cheese (cheese!) and done! Dinner in about 30 minutes.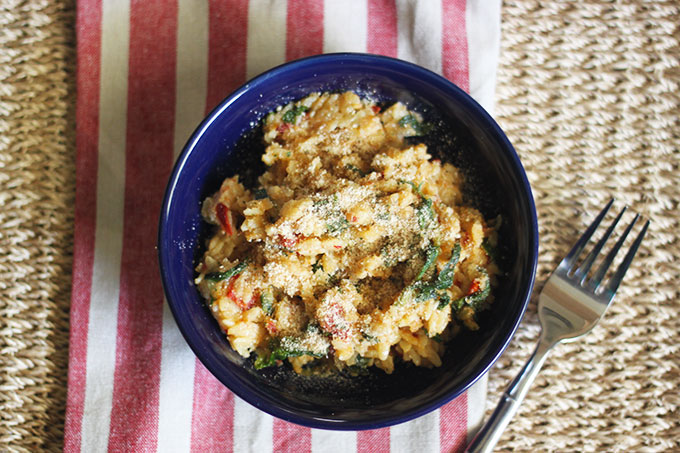 The best part is this dish would go well with any kind of pasta you have, any shape, any size. The breadcrumbs and olive oil coat the pasta well and psst, it's even better the next day.
Want to make this recipe or your own creation for your family? Click on over for a coupon offer to save $1.00 on TWO when you buy TWO Progresso Bread Crumbs at Publix! (Coupon will be available through May 31, 2015 and expires June 30, 2015.)
And guess what? I'm giving away $15 via PayPal. Simply comment below and tell me what recipe you might create with Progresso Bread Crumbs!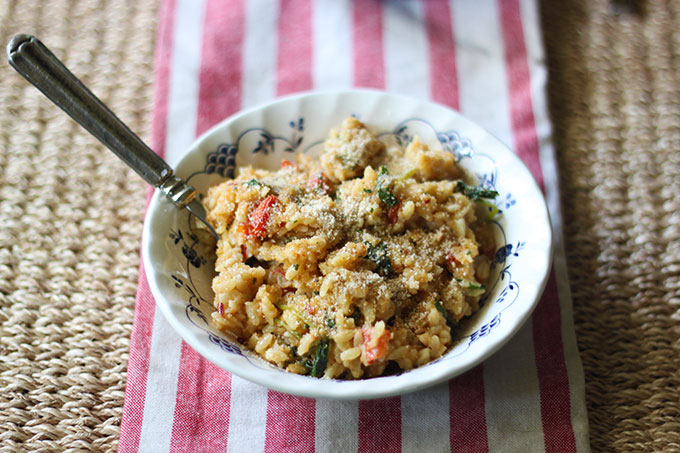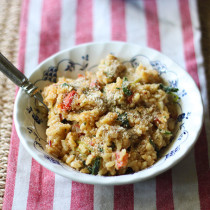 Orzo Pasta with Toasted Bread Crumbs
Ingredients:
8 ounces orzo pasta
1/4 cup extra-virgin olive oil
5 garlic cloves, minced
1 large tomato, chopped
2/3 cup Progresso Bread Crumbs, divided
1/2 tablespoon red pepper flakes (optional)
Dash hot sauce (optional)
1 cup torn baby spinach
Juice from 1/2 lemon
1/4 cup shredded Pecorino Romano
1 tablespoon fresh parsley
Directions:
Cook pasta in a pot of boiling salted water. Do not drain.
While pasta is cooking, add olive oil to a deep saute pan and heat over medium temperature. Add garlic and cook for 2 minutes, being careful not to brown the garlic. Add tomatoes and cook another minute. Add 1/3 cup of bread crumbs and stir, combining all ingredients and soaking up the majority of the olive oil.
Add red pepper flakes, dash of hot sauce, spinach, and salt and pepper to taste. Add a small drizzle of olive oil so spinach can cook and wilt down.
Straight from the pot, add the orzo to the saute pan. Do not drain beforehand. You want to include some of the pasta water. Toss to combine.
Top pasta with lemon juice, cheese, parsley, and remaining 1/3 bread crumbs. Toss again to combine.
Add more cheese, salt, or pepper to taste. You can also add additional olive oil as necessary to maintain a slightly creamy texture to the dish.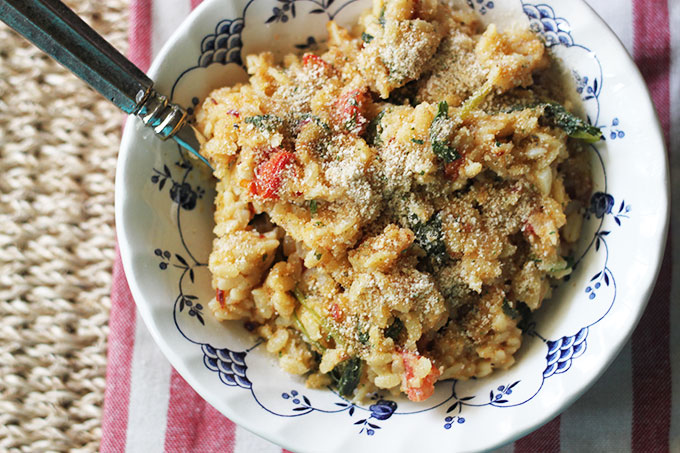 9 Responses to "Orzo Pasta with Toasted Bread Crumbs"

Trackbacks/Pingbacks

Pingback: Recipes for Dinner Time Slump & a $15 Giveaway! #BreadCrumbs #sponsored - Home Grown Families

Leave a Comment