National White Chocolate Day | Raisin Pecan Oatmeal Cookies with White Chocolate
Rather than make a traditional white chocolate dessert, I decided to make another batch of the Raisin Pecan Oatmeal Cookies from just the other day. I just had to have some more. The only change to the recipe is the addition of white chocolate chips – mmm!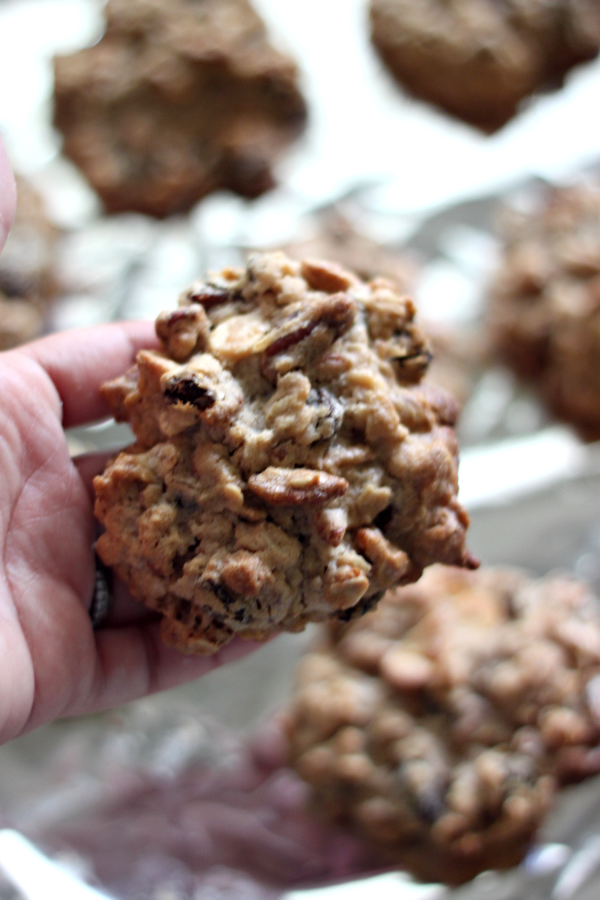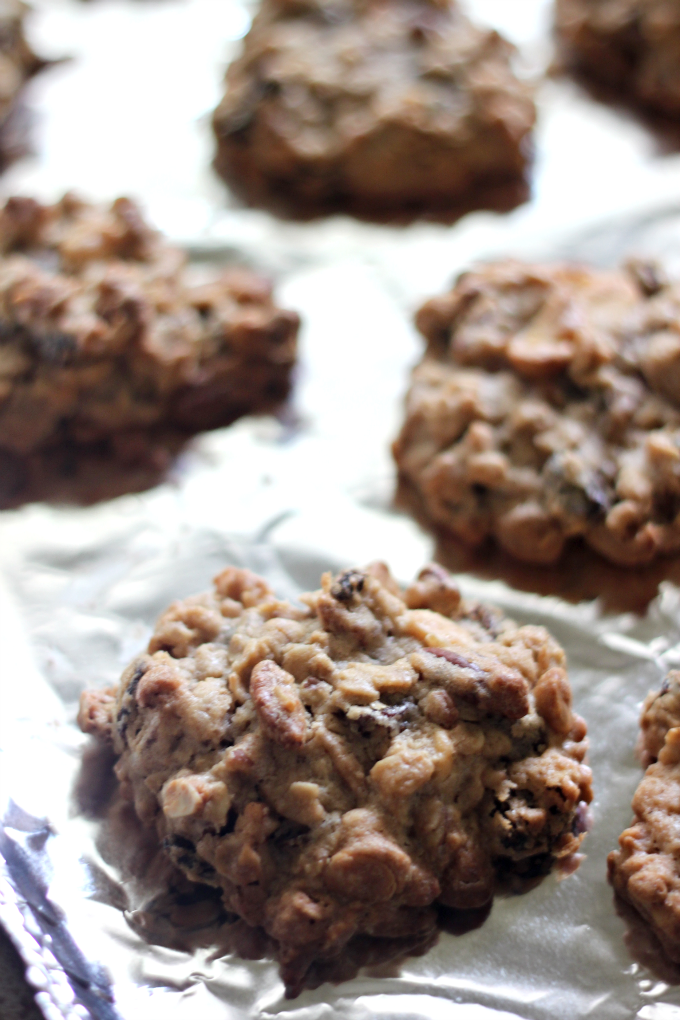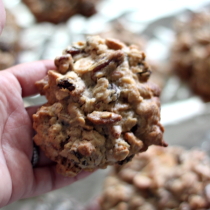 Raisin Pecan Oatmeal Cookies with White Chocolate
Ingredients:
1 1/2 cups chopped pecans
1/2 pound (2 sticks) unsalted butter, at room temperature
1 cup dark brown sugar, lightly packed
1 cup sugar
2 large eggs, room temperature
2 teaspoons pure vanilla extract
1 1/2 cups King Arthur all-purpose flour
1 teaspoon baking powder
1 teaspoon ground cinnamon
1 teaspoon kosher salt
3 cups old-fashioned oatmeal
1 1/2 cups raisins
1/2 cup mini white chocolate chips
Directions:
Preheat the oven to 350*F. Place the pecans on a sheet pan and bake for 5 minutes, until crisp. Set aside to cool.
In the bowl of a stand mixer, beat the butter and both sugars together on medium-high speed until light and fluffy. With the mixer on low, add the eggs, one at a time, and the vanilla.
Sift the flour, baking powder, cinnamon, and salt together into a medium bowl. With the mixer on low, slowly add the dry ingredients to the butter mixture in 1/3rd increments. Add the oats, raisins, pecans, and white chocolate chips; mix just until combined.
Using a tablespoon, drop 2-inch mounds of dough onto sheet pans lined with parchment paper. Flatten slightly with a damp hand. Bake for 12 to 15 minutes, until lightly browned. Transfer the cookies to a baking rack and cool completely.
 Tomorrow: National Cherries Jubilee Day
2 Responses to "National White Chocolate Day | Raisin Pecan Oatmeal Cookies with White Chocolate"

Leave a Comment