National Rum Day | Cocktail Jumble
One of the most fun food holidays of the year is here! It's National Rum Day!! Tell me: What is your favorite rum cocktail?
Now be prepared to change your mind. The Cocktail Jumble I'm about to show you may make you answer that question a little differently next time you're asked.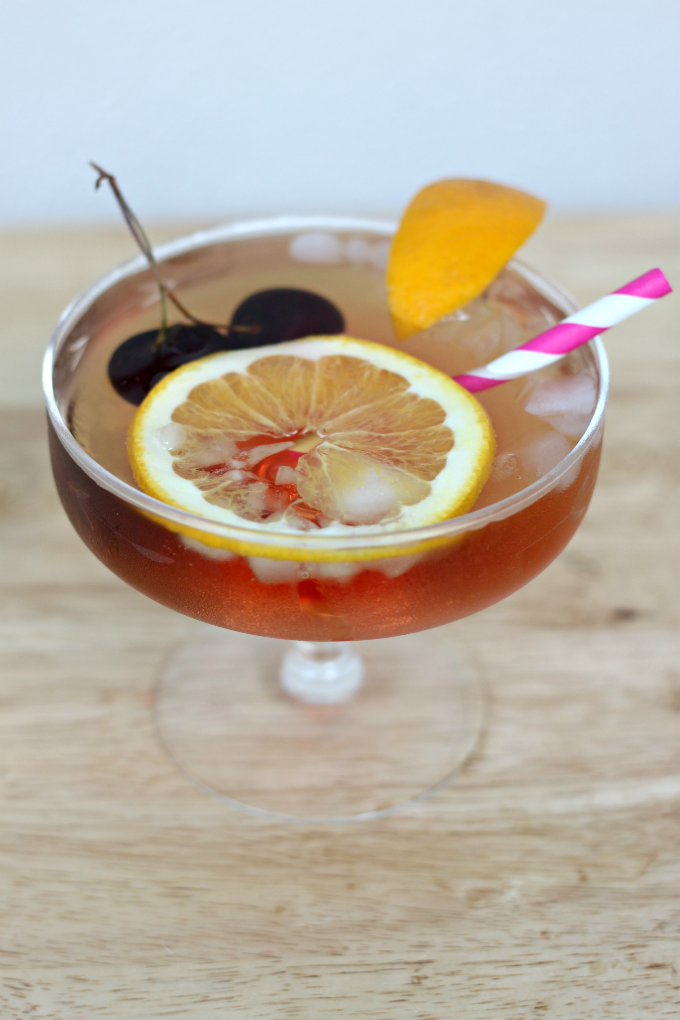 Have you ever tried Sugar Island Rum? I hadn't before receiving some samples in the mail, but it's a great rum that I'll definitely purchase to always have on hand for lovely cocktails like these.
Sugar Island Rum pays homage to the mythical Caribbean island where mermaids were rumored to bring shipwrecked sailors hundreds of years ago. How cool! I love the story behind the rum, especially living in Tampa where we have the crazy Gasparilla parade every year. People outside of Tampa think we are insane, and we totally are, because we celebrate pirates by having a big parade with ship floats, cannons, beads, and more.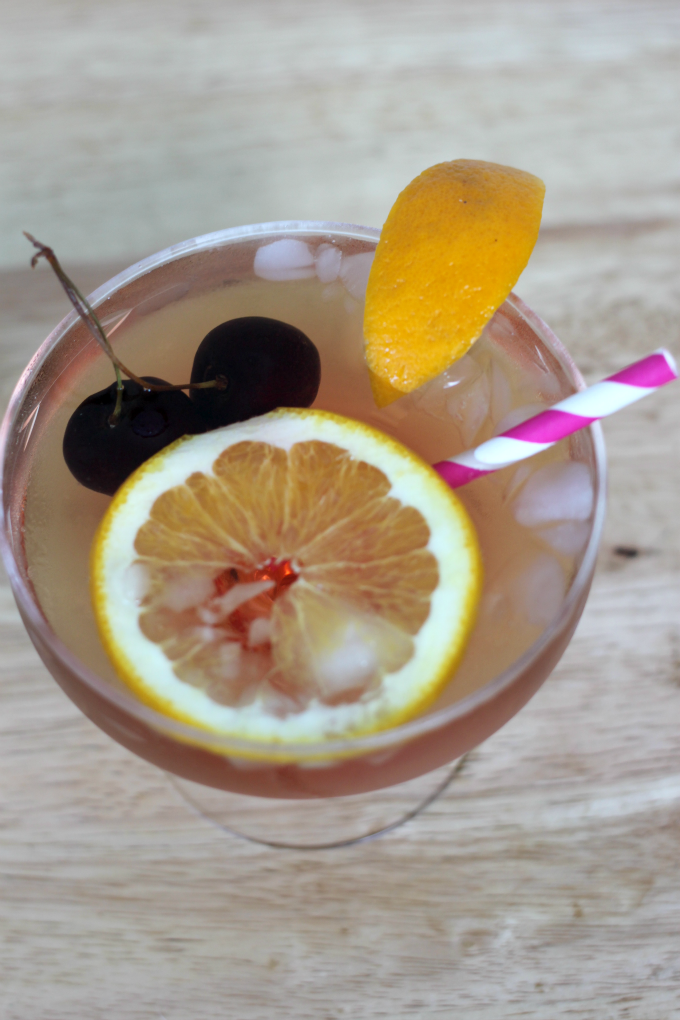 Sugar Island Rum has a spiced rum and a coconut rum, both of which I absolutely love the taste of! The coconut rum is so smooth; there's no mixer needed at all.
This Cocktail Jumble recipe is made using the coconut rum variety, and I promise that coconut rum lovers and coconut rum not-so-lovers will enjoy this cocktail.
How are YOU celebrating National Rum Day?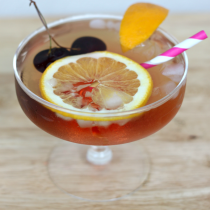 Cocktail Jumble
Ingredients:
1 part Sugar Island Coconut Rum
½ part fresh lime juice
Splash of Crown Maple Syrup
Splash of ginger ale
Splash of grenadine
Orange wheels and cherries for garnish (or, alternatively, lime wheels and raspberries)
Directions:
Shake all ingredients in a cocktail shaker with ice. Strain into a glass with ice and top off with the ginger ale. Garnish with orange wheels and cherries.
Tomorrow: National Vanilla Custard Day
One Response to "National Rum Day | Cocktail Jumble"

Leave a Comment