National Chocolate-Covered Anything Day | White Chocolate Pretzels
You may have been around this blog when I've been talking about my chocolate woes. I'm not huge on chocolate, and frankly, there are way more chocolate food holidays than I'd prefer over the course of the year. For some reason, I have screwed up a lot of melted chocolate. "But, Jen, melting chocolate is one of the easiest things you can do in the kitchen." I know, I hear you. I don't know what the issue is.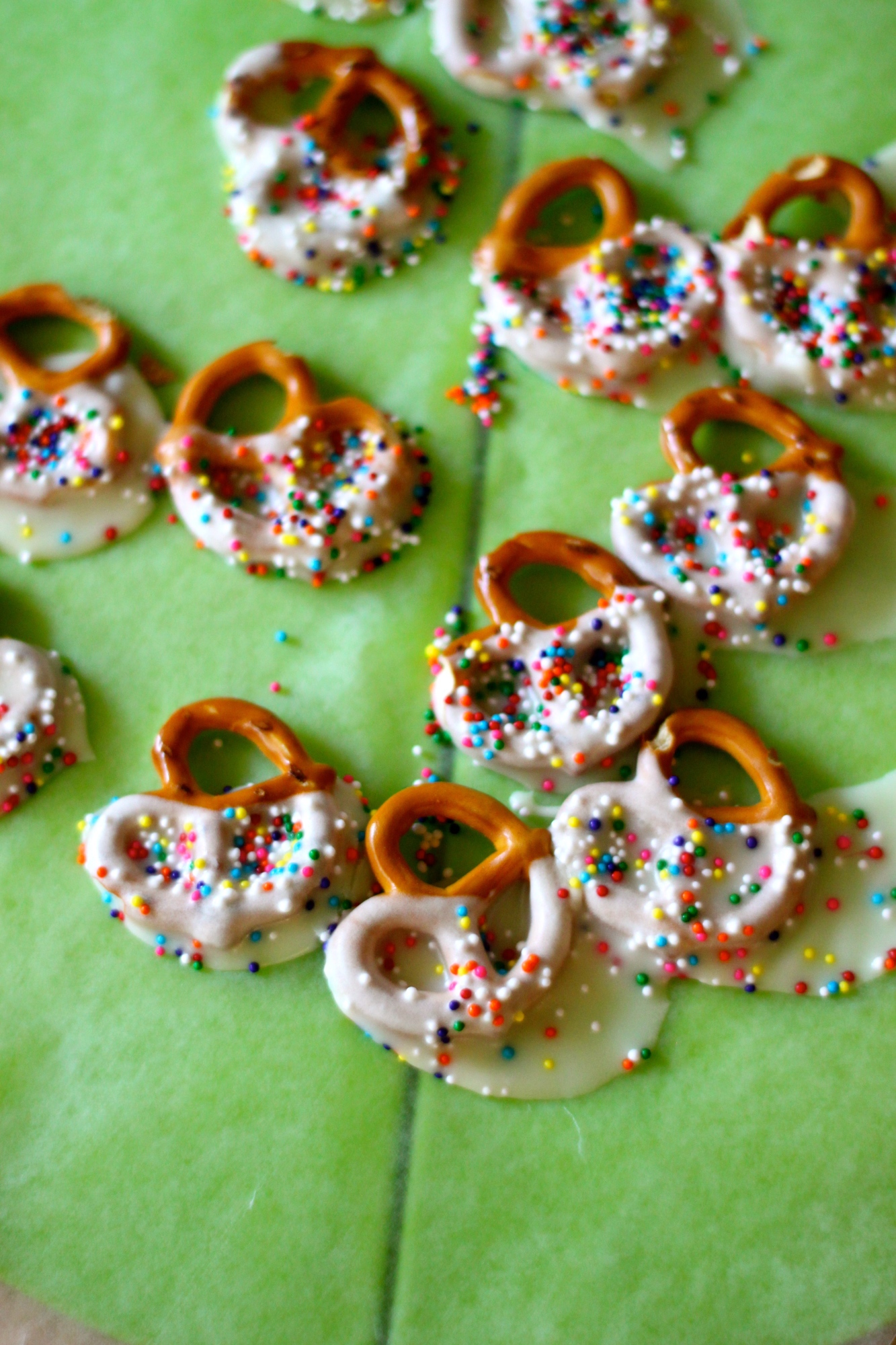 Luckily this one worked.
It's simple because that's how I roll most times. I don't want to spend a million years making a recipe. I melted some white chocolate, dipped small pretzels (heavily) in the chocolate, and then sprinkled with…sprinkles! Done, in about 20 minutes, with no "true" recipe required.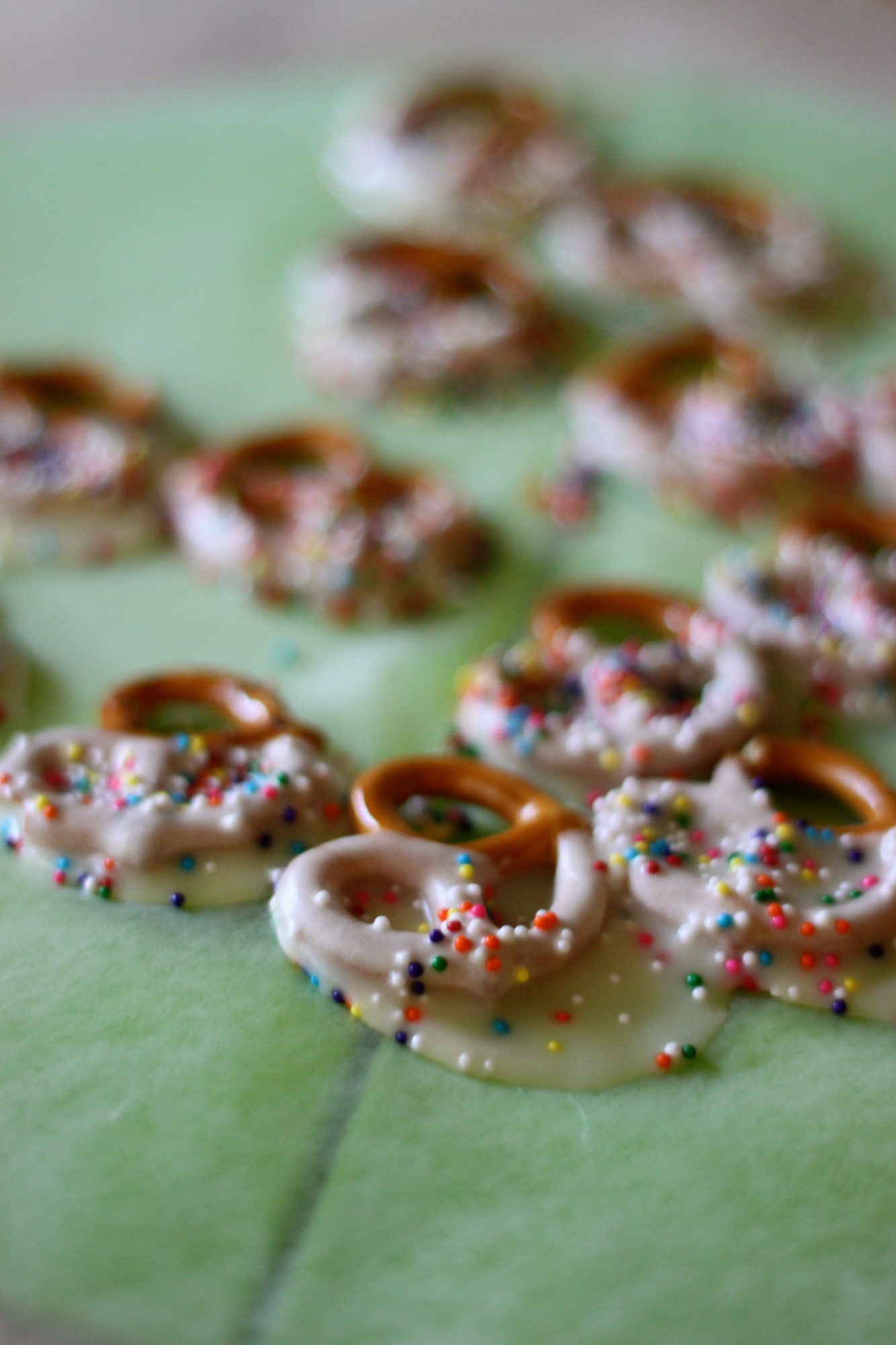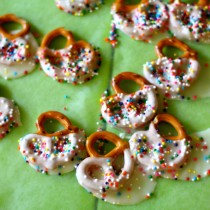 White Chocolate Pretzels
Ingredients:
16 ounces white chocolate chips
1/3 cup heavy cream
Pretzels
Sprinkles
Directions:
Combine white chocolate chips and heavy cream in a medium saucepan set over low heat. Allow white chocolate chips to melt, stirring occasionally.
Dip pretzels in chocolate, transfer to wax paper, and sprinkle.
Leave a Comment