National Acorn Squash Day | Roasted Acorn Squash
I'm really digging squash lately. I mean, I've always liked it, like a lot, but now I can't seem to get enough of it. Roasted, sautéed, as a salad, topped with stuffs, and in pasta. I love that you can get as simple or complex as you'd like with it, too! On the simple list? This recipe for roasted acorn squash.
I'm not even sure if you can call it a recipe when it consists of 4 ingredients, one of which being the squash itself.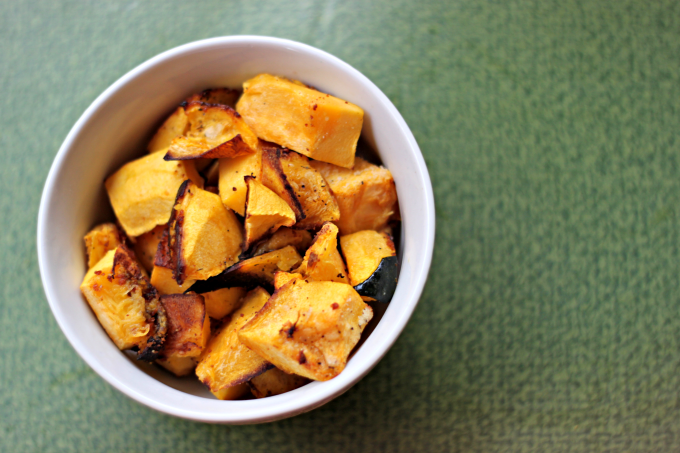 Squash, olive oil, salt, and pepper – that's all you need for an excellent side dish.
Let's not play around, this is one of the best ways to enjoy squash, so get to making it!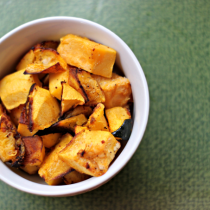 Roasted Acorn Squash
Ingredients:
1 acorn squash, seeded and cut into cubes
1/2 Tbsp olive oil
Large pinch each of salt and pepper
Directions:
Preheat oven to 400*F. On an aluminum foil lined baking sheet, mix squash with olive oil, salt, and pepper. Toss with your hands until all pieces are covered. Bake 30 minutes.
 Tomorrow: National Date Nut Bread Day
Leave a Comment