Craft Beer and Local Food at The Gathering Place in Lutz
Because Blaire and I can't go a full week without seeing each other, we made plans to visit The Gathering Place, a new (ish) restaurant in North Tampa. I wanted to pick a place that neither of us had been to and that wasn't in the most popular areas of town, which would allow us to experience something close to home and a little different.
Enter: The Gathering Place.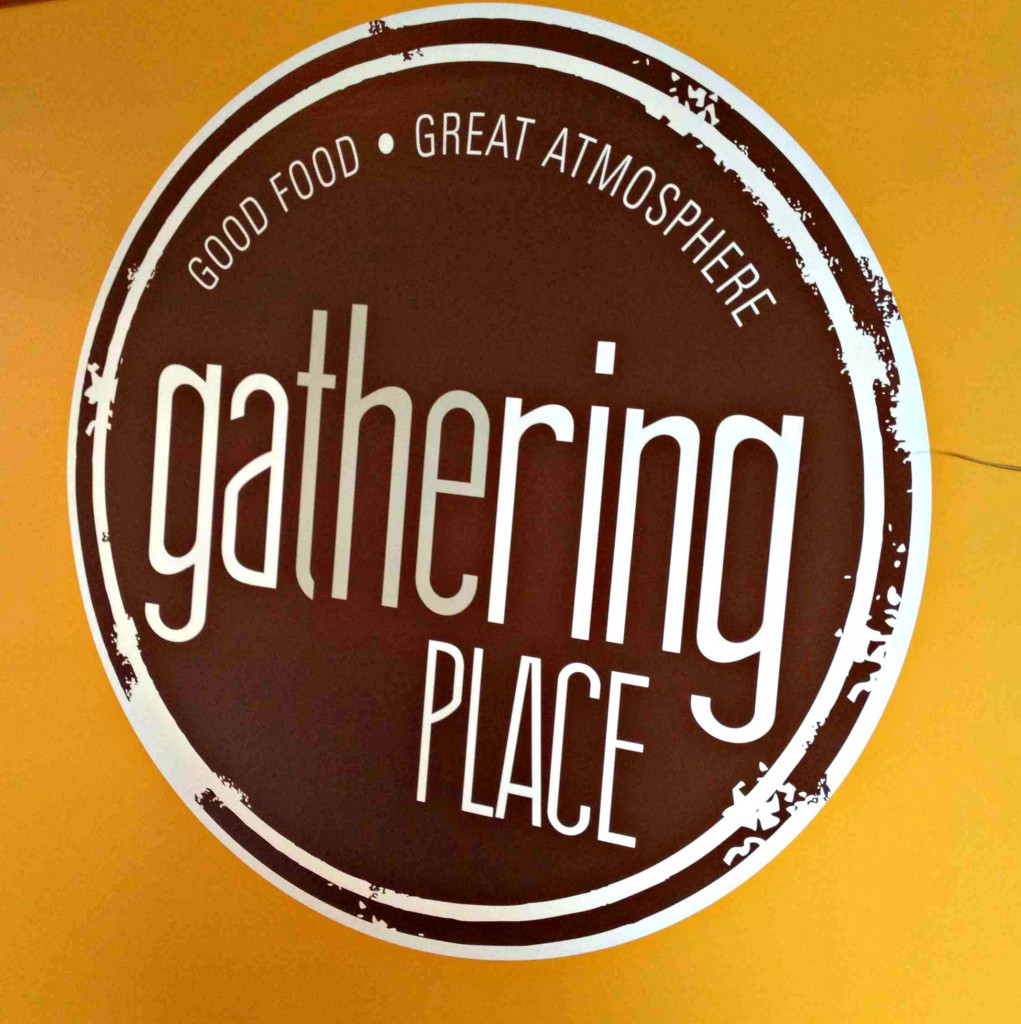 The Gathering Place's managing partner and co-founder, Chris, is a friend of mine from high school and I was all too excited to be able to visit and have some of the items. Since The Gathering Place serves craft beer, I knew I had to get a pint. I opted for Cigar City's Florida Cracker infused with some fruits that I don't remember because I was too excited, as well as a nice smooth cider.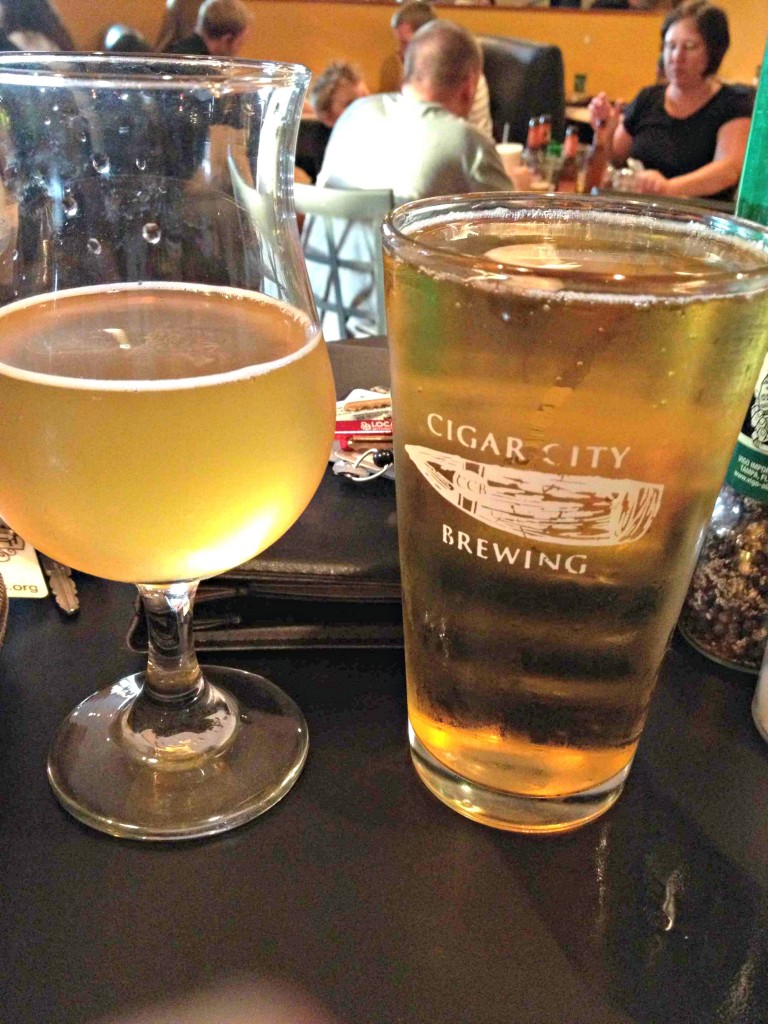 Like any foodie does, Blaire was sure to scour the menu before we went and insisted that we order the Duck Wings. Duck is a new meat to me- I just couldn't get the idea consuming cute little pond duckies. (Little did I know…)
Anyway, now I enjoy duck everywhere I can and like most new food to me, I wish I would have adventured out sooner. These delicious duck wings are lightly breaded, fried and tossed in Korean BBQ sauce, topped with sesame seeds and scallions, but let me drive home the point of how incredibly crisp the skin is. When you have an audible crunch from the skin followed by the juiciness of flavorful meat, you pretty much have a perfect wing, in my opinion.
Next, with the recommendation from Chris, we ordered the Cuban Nachos. A couple of my favorite foods all in one dish and we are winning. These Cuban Nachos are clearly not your traditional nachos, instead offering 2 large and crispy plantains topped with all-natural house smoked pulled pork, black bean and corn salsa and mojo sour cream sauce. There was a cohesive blend of flavors in this dish that I can't properly describe it all. All I know is that this dish is so different from anything I've had before and the mojo sauce was the perfect accompaniment.
Of course, with The Gathering Place boasting a wood-fired oven, a pizza was necessary. I completely agree with Blaire's sentiment that you know if a restaurant can produce quality pizza by trying their Margherita pie.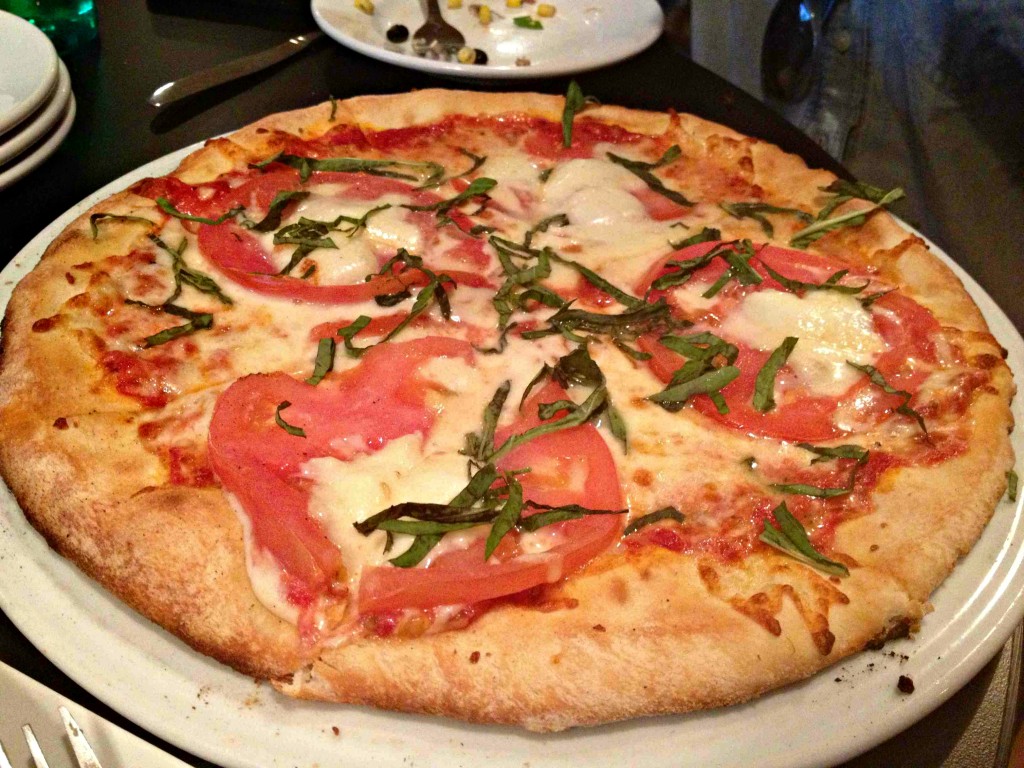 Yep, The Gathering Place does it right. Crispy dough with the classic- marinara, tomatoes, fresh mozzarella and finished with fresh basil. It was a pleasant piece of pizza that begged to be devoured…and finished with a dessert.
That's right- it's time for dessert, and oh, what a great dessert it was.
Before you we have one of the most delicious desserts in the history of ever. If I wasn't afraid of my stomach literally exploding from all of the food I ate, I would have ordered more of this monumental dessert. We have moist rum cake, but it's not just an ordinary rum cake. Inside there are little pieces of Snickers bars. On the outside, chocolate and caramel syrups coat the cake and the topping of vanilla ice cream. It would take me a very long time to think of a dessert that I've had in recent history that I loved just as much as this treat.
Perhaps one of the coolest things about The Gathering Place is the Cave Lounge they have. You can reserve the cave lounge for parties and gatherings and be the coolest kids in the joint! Just look at Blaire for proof.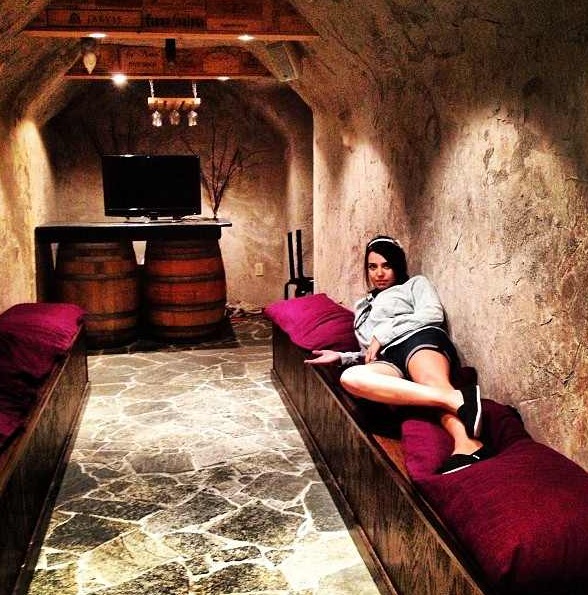 The Gathering Place also has a dedication to supporting local, from meats and other ingredients, to their beer. Most everything at this establishment is local and they feature choice menu items like free-range beef burgers and cage-free eggs whenever possible- now THAT'S something I can stand behind.
2 Responses to "Craft Beer and Local Food at The Gathering Place in Lutz"

Trackbacks/Pingbacks

Leave a Comment