I "Spot" With my Little Eye: Besa Grill
Take a peak of my Instagram and you'll find some pictures of my dog and then…a whole lotta food. What can I say? I like to eat and I like to share what I eat. What kind of foodie would I be if I didn't give props to the restaurant I'm visiting and make others privy to those meals I can recommend?
This has been going on for quite some time so when I heard about Foodspotting about a year ago, I jumped on board (and then forgot about it…but then I picked it back up again and so woohoo, here we are, about to take a journey through Besa Grill!)
If you are unfamiliar with Foodspotting, it's a wonderful concept. Visit a restaurant, upload your dishes. Then, view what other people are uploading and find out what they're tasting. Just a picture of a meal can get my mouth watering.
The other week, I was lucky enough to attend a Foodspotting event at Besa Grill in Clearwater to promote their newly launched Sunday brunch. Besa is owned by the same people who own Flamestone Grill and I've had both restaurants on my must-try list for a pretty long time. At this event, I gathered around a table with other foodies where we were treated to an assortment of dishes so we could snap and share to our hearts desire.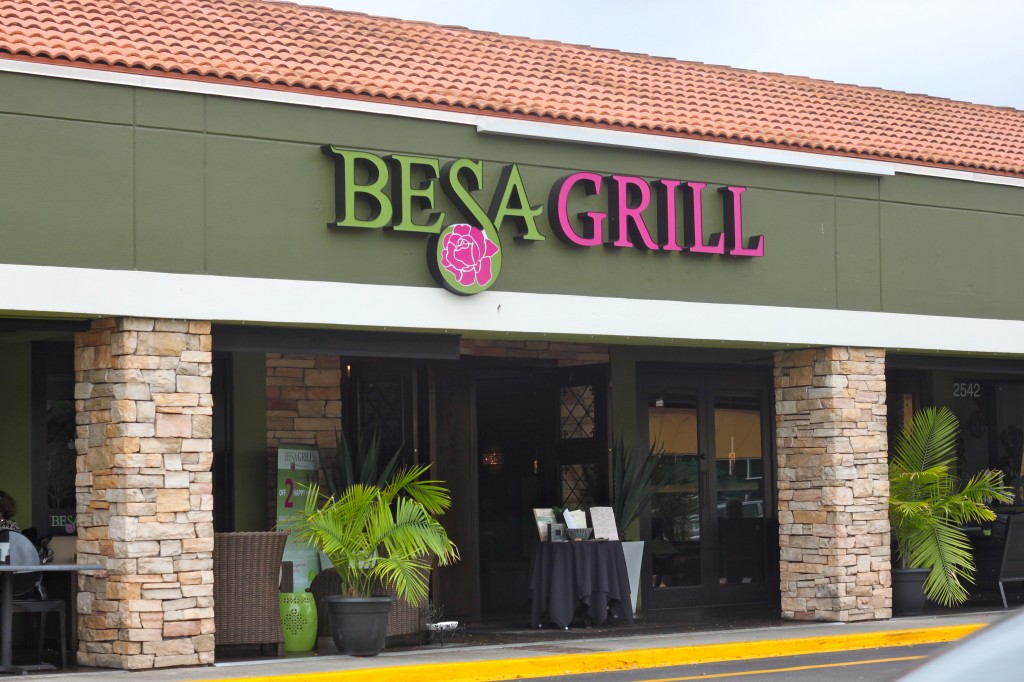 Besa  Grill is so pretty and relaxing inside and it has a feel of elegance without being stuffy. I could immediately see myself coming to Besa for a casual brunch or fancy date night. Sitting in the back of the restaurant, my eyes were instantly drawn to the wall o' wine, as I so lovingly put it.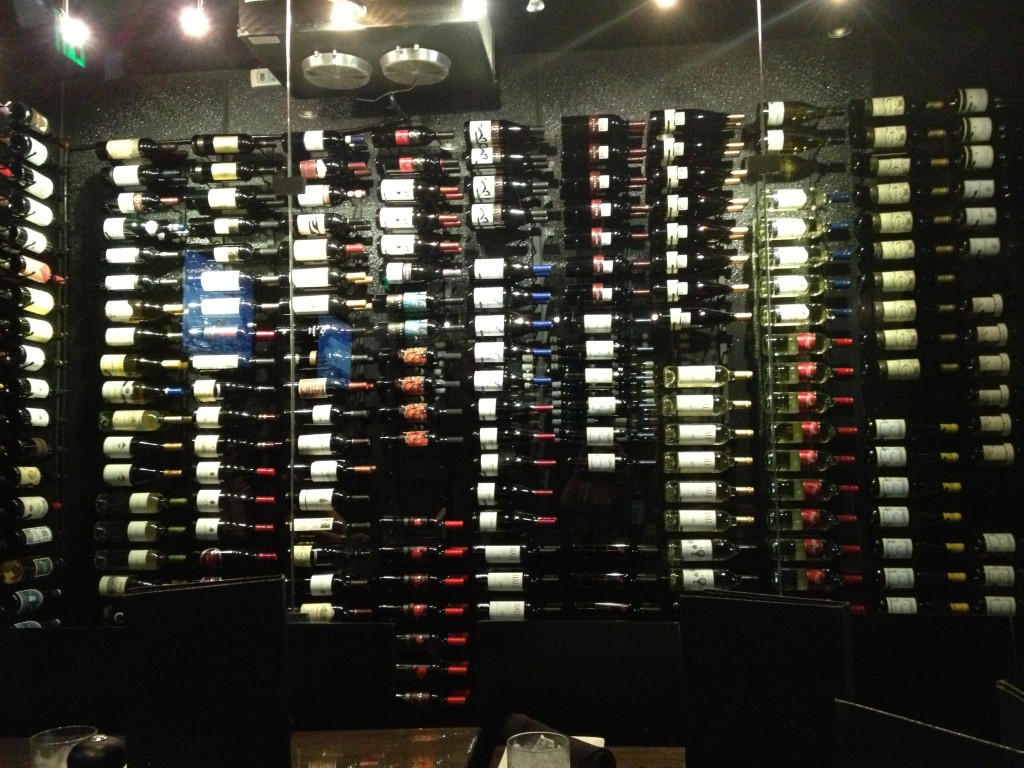 This wall was housed behind glass, but I measured- a cot could fit in there. Consider me family, Besa, I'm moving in.
Besa must have known who they were dealing with because without ANY further delay we were given some glasses so we could partake in the juice/Mimosa/Bloddy Mary bar.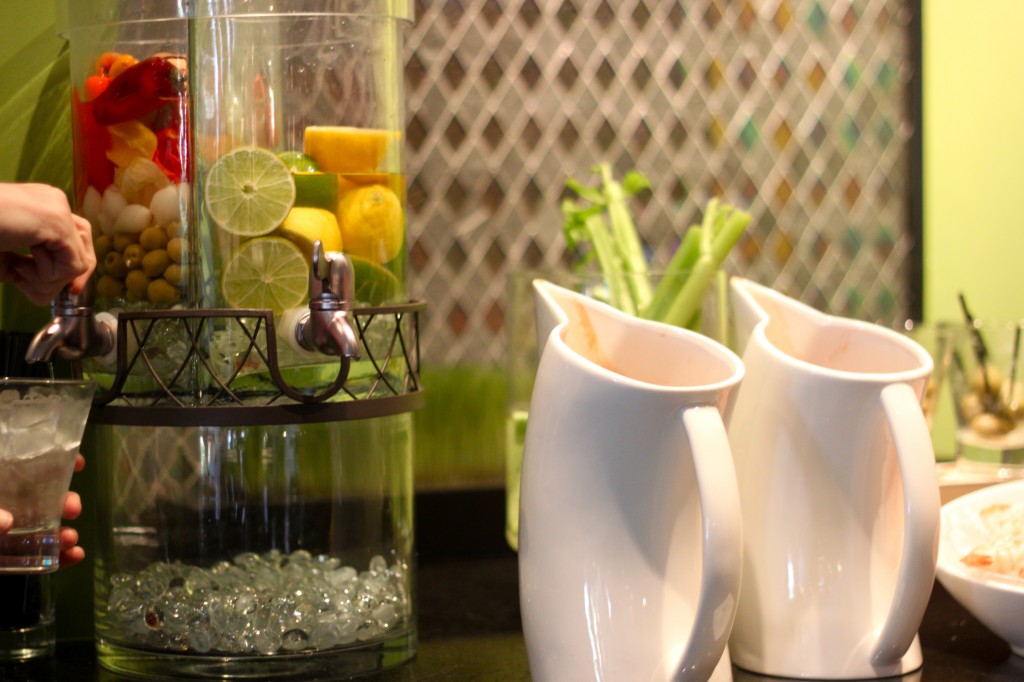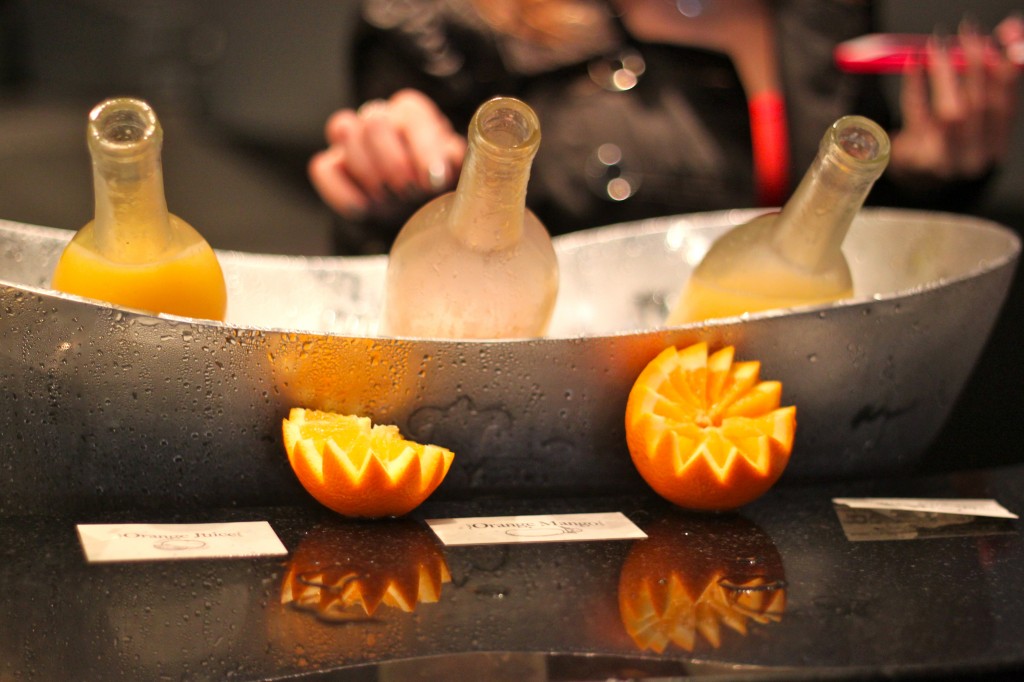 Are you more of a Bloody Mary person or a Mimosa lover? Either way, or if you can't decide between one or the other, this bar is for you. With regular, mango, or pineapple orange juice and then desert pear agave nectar, I knew my mimosa would be unique.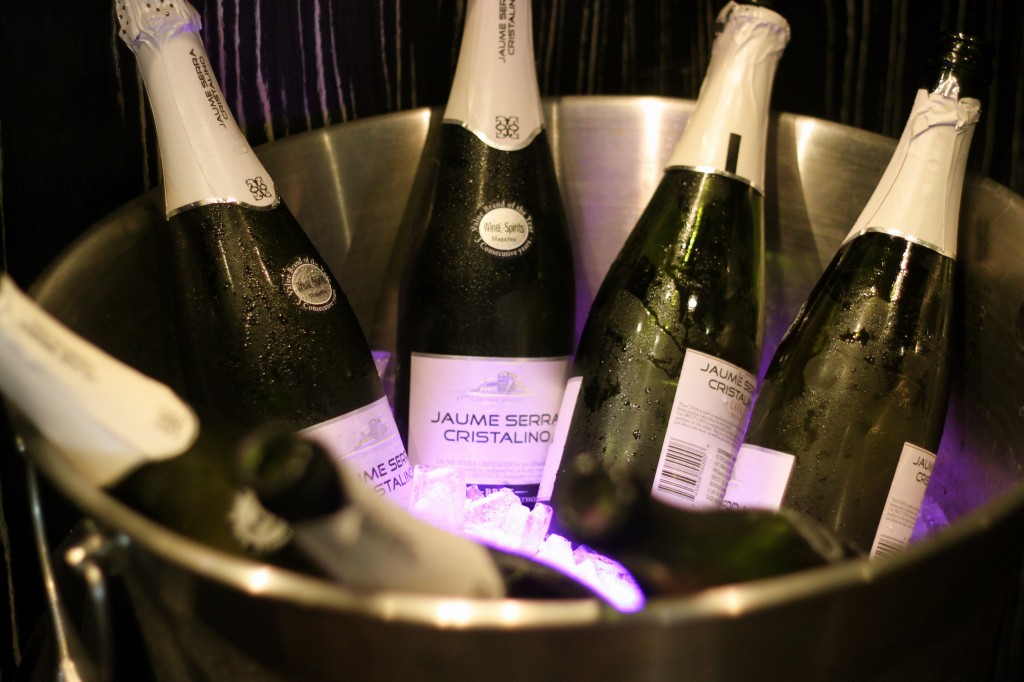 Well, hello, sparkling wine.
This "mimosa" (I use mimosa loosely as there was no alcohol in this particular one) was made by one of my favorite people to have a meal with, Blaire of Dreaming Ingredients. I had to take a picture of it because my drink was less than visually stellar compared to hers.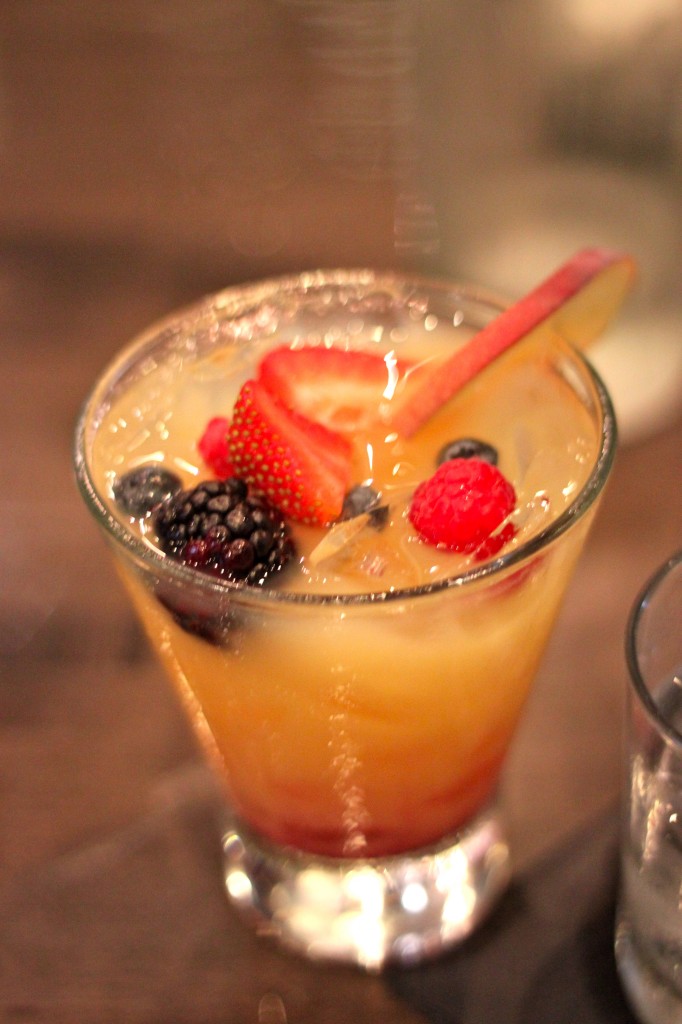 First up appealed to the carb lover in me, big time.
Baked goods included scones, blueberry bread, cinnamon rolls and apple cinnamon pastries, all dusted with powdered sugar. The cinnamon rolls were my favorite, but I would love to have a sampler breakfast bread basket again with all of these items.
Must.clear.crumbs for the first dish was on its way out.
You remember how you learn to share when you are a child and you do really well for a while because when you don't share with your really obnoxious younger brother you get yelled at and you hate being yelled at but you hate sharing even more, especially when the coveted item is pretty damn awesome? Yeah, that was me. After the first bite, I thought about what would happen if I grabbed this plate of Besa Shrimp and hightailed it out of there. Ultimately, it probably would have been worth it, but I decided to act like an adult.
The Besa Shrimp are flash fried and tossed in a sriracha, chipotle-agave aioli, then sprinkled with green onion and homemade pickled jalapenos.
The Besa Salad is made with tomato, red onion, jicama, cucumbers and pumpkin seeds on a mixed green base and it may look ordinary, but don't let this salad fool you- combined with the dressing, it's out of this world and easily one of the best house salads I've had. I plan on trying to recreate the dressing which is made from garlic, honey, lime, cilantro and rice wine vinegar.
I'm a savory kind of girl, it's just my preference. If I never eat a slice of cake again, or have a bit of chocolate, I wouldn't miss it at all. I've even gone so far as to say, "I absolutely do not like anything sweet for breakfast", but you'd think I was a big liar based on the breakfast food I've consumed and loved lately, this Vanilla Bean French Toast being one of them.
Made with three Texas toast pieces, dipped in cinnamon, and cooked to a nice golden brown, this french toast was then topped with vanilla bean custard and vermont maple syrup and served with fresh fruit on the side. Again, I didn't want to share. I loved everything about this dish.
Next up was the Crab Cake Eggs Benedict- poached eggs over lump crab cakes, topped with homemade hollandaise and served with sides of Besa home fries and asparagus. So tender, so flavorful, so perfect.
Just when I thought that there was no way I could fit another bite, here came the Steak and Eggs- prime rib with two eggs served over Besa home fries and asparagus. I literally only took one bite, but it was enough to make me want to come back and order this again. The eggs are seasoned with applewood smoked sea salt…interesting.
Last but not least, we have bacon. I'm not afraid to admit it- at the mere mention of bacon, I salivate. And that's just for normal bacon. Can you imagine my delight when this beauty was placed in front of my greedy little self? This cured bacon is house smoked and then drizzled with balsamic vinegar. This bacon was thick-cut, with both crunchy and tender spots. I would adventure 45 minutes to Besa just for the bacon. It puts all other bacon to shame. I mean, how am I supposed to ever turn back. I am now a bacon snob, with just one dish. Thanks for that, Besa…
…And thanks for being a wonderful host for a bunch of hungry foodies.
If you've been to Besa Grill, I'd love to hear what your favorite menu item is!
4 Responses to "I "Spot" With my Little Eye: Besa Grill"

Trackbacks/Pingbacks

Leave a Comment